If Eddie Jordan had to choose the driver he considers to be the greatest of all time, he would pick Lewis Hamilton over Michael Schumacher.
Last season, Hamilton overtook Schumacher in the stat for most race wins ever in Formula 1 while also equalling the German's tally for the most World titles.
It is a record he could yet break this season, the Mercedes driver 14 points ahead of Max Verstappen in the race for the Drivers' crown.
But does that make him the greatest of all time?
Former F1 team boss Jordan was asked for his verdict.
He told Autobild: "Both are unique, so it makes me almost schizophrenic to have to choose a winner. But," he continued, "I choose Hamilton."
It is not because of the numbers, rather the manner in which the two achieved their success with Schumacher often courting controversy.
"Lewis never won his titles in a collision like Michael in Adelaide in 1994," said the Irishman.
"Lewis' time at Mercedes was never tarnished by rumours of cheating.
"I still remember how much Michael suffered when Benetton were accused of using illegal traction control in 1994. And his time at Ferrari didn't quite go by without someone pointing a finger at the red team."
But, Jordan says, those cheating rumours should not take away from what Schumacher achieved.
"These speculations shouldn't diminish Michael's performance," he insisted. "Both are quite simply very big in their profession."
But while Jordan says the GOAT debate is between Schumacher and Hamilton, one cannot discount the talent that was Ayrton Senna.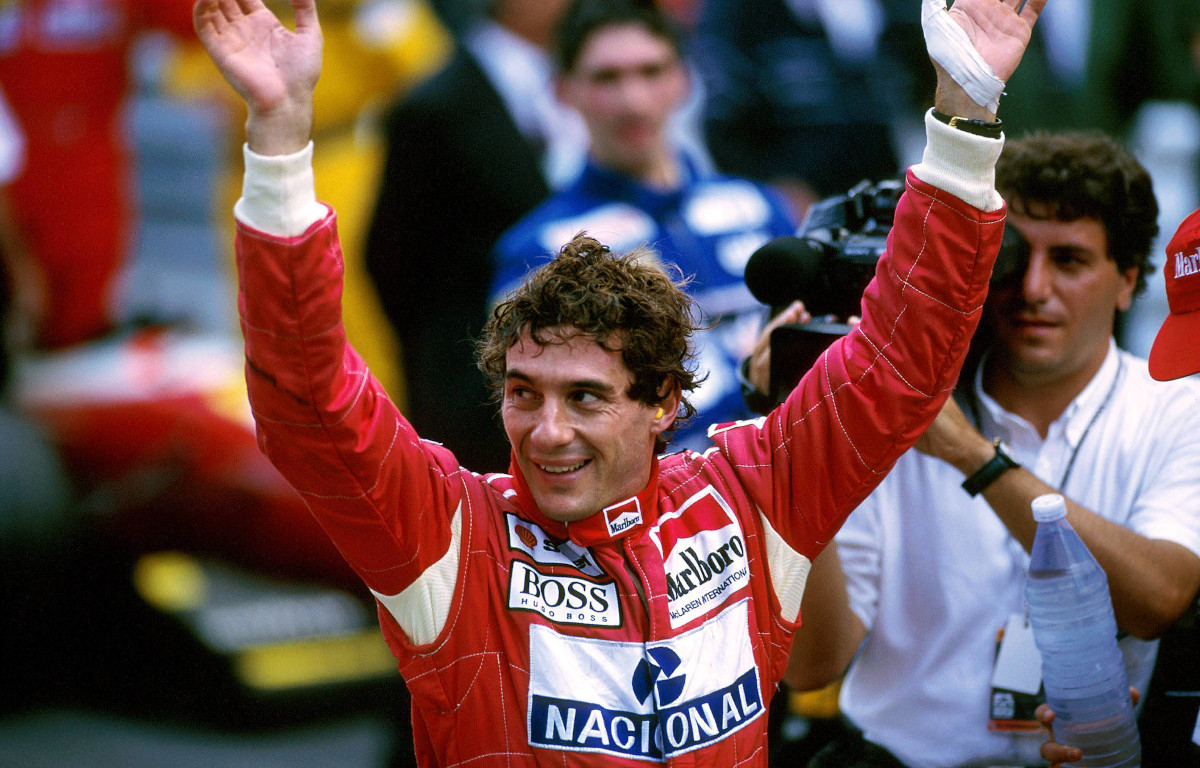 Check out all the latest Lewis Hamilton merchandise on the official Formula 1 store
The Brazilian won three World titles before his untimely death at the 1994 San Marino Grand Prix.
"Ayrton Senna is out of the competition for me," EJ said. "He was a magician in every way.
"He died far too early to be able to evaluate him objectively.
"Had he not had the accident at Imola, he would have ended his career with much more than his three World Championship titles. You can't prove that, but I'm sure of it."
Follow us on Twitter @Planet_F1 and like our Facebook page