EJ: Hamilton let 'aggressive, arrogant' Max upset him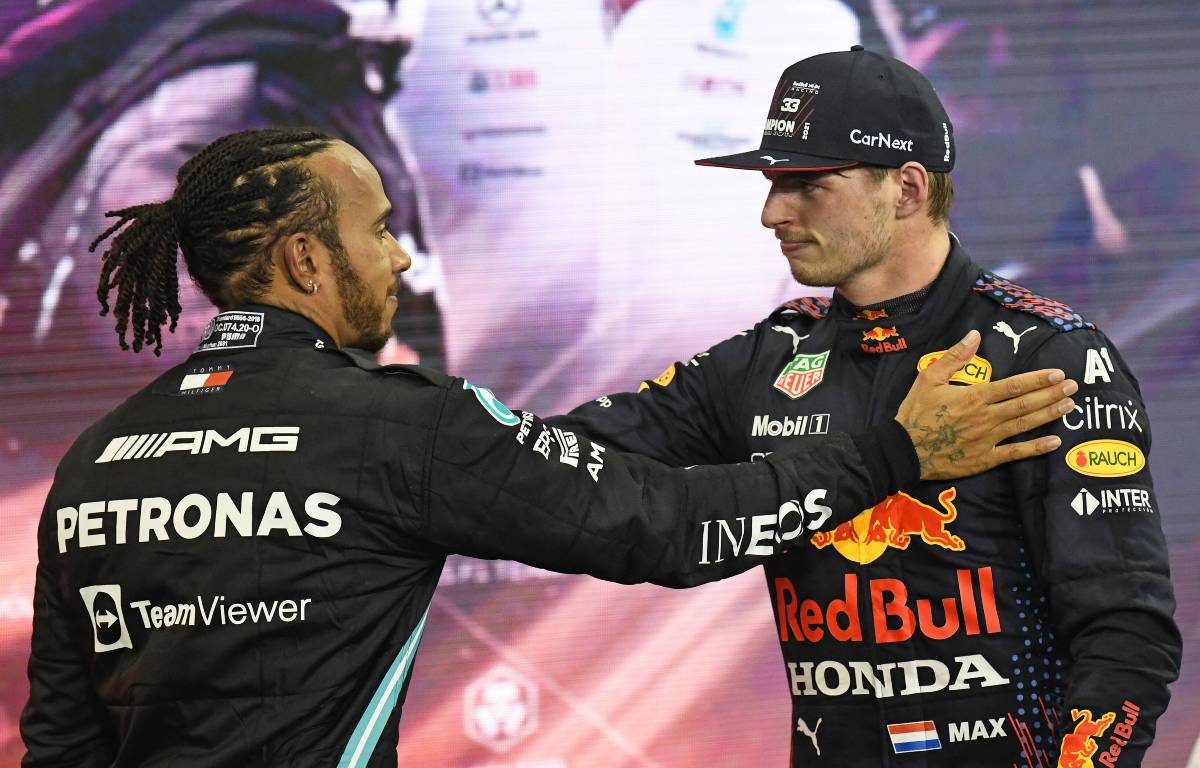 Eddie Jordan believes Lewis Hamilton actually took defeat too well when he lost his World Championship crown to Max Verstappen.
For the first time since beaten by his former Mercedes team-mate Nico Rosberg in 2016, Hamilton does not hold the Drivers' title.
Considering the circumstances in which it slipped away from him, with the Dutchman benefiting from some controversial decisions relating to a late Safety Car period in the Abu Dhabi Grand Prix, Hamilton would have easily been excused an angry reaction.
Instead, he took his fate on the chin in magnanimous fashion, congratulating and praising an opponent with whom he has been involved in several on-track skirmishes throughout the season and described as "crazy" only a week earlier for his aggressive driving in Saudi Arabia.
Former team boss Jordan thinks Hamilton may have gone too soft and allowed himself to be somewhat bullied by a young, hungry upstart driving a Red Bull.
"You can't deny Verstappen the right to the championship," the Irishman told the BBC.
"However, on the other side, I think Hamilton has opened the door. He's allowed someone as aggressive and arrogant as Verstappen to upset him and steal his title from him.
"I think Lewis has been too nice for too long and I think he needs to harden himself up again.
"For me, it's his body language. Listen to the way he spoke afterwards – he was so sporting.
"All of Britain can be so proud of what he's doing, but nice guys don't win titles and he's become a nice guy.
"He's the best driver I've ever seen and I've seen some really top drivers in my time, so for me to say that I'm really putting him on a pedestal."
Although Mark Webber has speculated Hamilton may be thinking of retirement, based upon the way he had phrased a comment in a post-race interview, his Channel 4 colleague David Coulthard believes the seven-time former champion will bounce back.
"Hamilton's commitment is unquestionable," Coulthard also told the BBC. "He's a phenomenon and an incredible sportsperson.
"He's already committed to another two years. He's a team person, he's committed to that team and he will be there next year trying to win an eighth world title.
"I think he's got inner peace. This is just another one of those moments that won't dilute the many great moments in his career.
"He's a fantastic example to sportsmen and women out there on how to handle defeat.
"He recognised the challenge of Verstappen and these are the moments he lives for. Yes, he would have wanted to win but he showed his brilliance again."
Max Verstappen crowned new F1 World Champion
In a thrilling end to the Abu Dhabi GP, it was Max Verstappen who came out on top.