Eddie Jordan calls for re-think after 'grossly unfair' Alpine penalties in Bahrain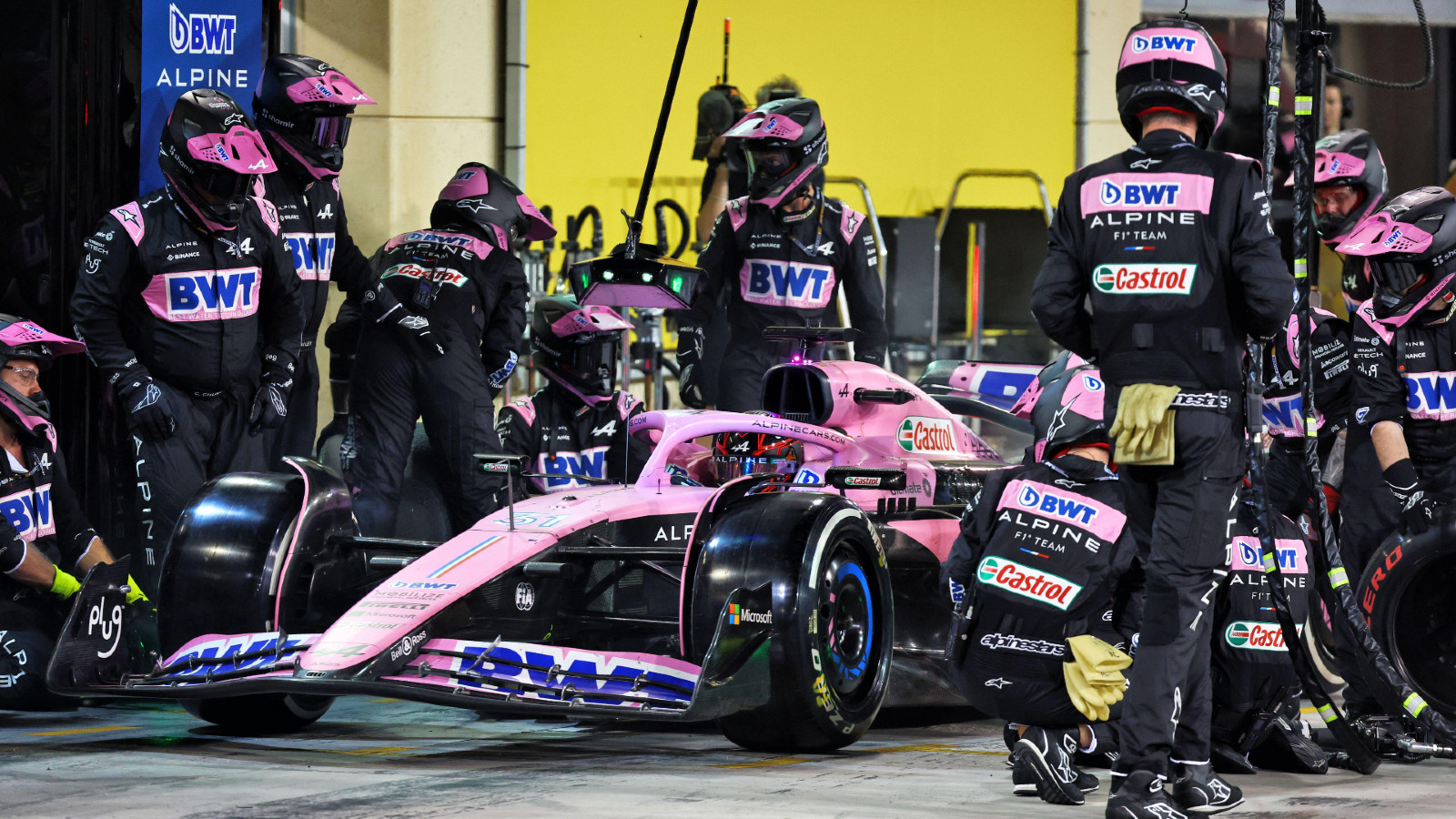 Former team owner Eddie Jordan has called for a rethink on the way penalties are handed out in Formula 1 after claiming the response to Esteban Ocon's multiple transgressions during the Bahrain Grand Prix was "grossly unfair".
Ocon qualified a solid P9 for Alpine for the opening round in Bahrain but his race developed into a disaster as the Frenchman was hit with three separate penalties, equalling the record set by Pastor Maldonado at the 2015 Hungarian Grand Prix.
He was initially hit with a five-second time penalty for lining up incorrectly in his grid spot before being hit with a further 10 seconds for failing to serve the first penalty correctly during a pit stop.
Later, Ocon was penalised another five seconds for speeding in the pit lane despite being just 0.1kph over the 80kph speed limit.
Appearing on the Formula For Success podcast, Jordan believes the marginal nature of all three infringements should encourage F1 to take inspiration from other sports and adopt a more forgiving attitude.
He said: "He got it wrong, but there has to be some form of leniency.
"If you watch a rugby game or a soccer game or any hardcore professional game, you kind of get a little bit of a warning.
PlanetF1.com recommends
Andretti reportedly hire ex-Renault tech chief for F1 project
Lando Norris reveals details of Formula 1 drivers' WhatsApp group
Villeneuve Pironi: An unrelenting tragedy through the eyes of their families
"I just feel that it was grossly unfair in the first race, because we saw the distance that he was out. It was marginal at the best of times and I think it was too severe. And then the knock on, the catastrophic effect."
Jordan was particularly unimpressed with Ocon's second penalty in Bahrain, incurred when a mechanic started work on the car in the Alpine pit box after 4.6 seconds of the five-second penalty had elapsed.
"Who actually clicks the clock?" he asked. "It is a decision, the team decision.
"They wouldn't have let him go before the five seconds but somebody else said it was within the five seconds. Where is the opportunity to protest that?"
Jordan's co-host, 13-time F1 race winner David Coulthard, described Ocon's day as a "shocker" but pointed the finger at team and driver.
"That's unacceptable at this level," he claimed.
If others can adhere to F1's unforgiving rules, why couldn't Alpine and Ocon?
Jordan may claim that other sports show more leniency in their application of the rules, but increasingly the opposite is true.
You only need to look at the various controversial offside decisions in football since the introduction of VAR – goals ruled out because of an errant elbow, or because one player's backside is bigger than their opponent's – to know that other sports are moving more in F1's direction than vice versa.
And, in this case, it is not as if F1 drivers and teams are not accustomed to dealing in the finest of margins down to that critical last tenth of a second.
If the others had no problem staying on the right side of the line in Bahrain, why couldn't Ocon and Alpine?