Eddie Jordan: Toto Wolff criticism of Mercedes F1 direction 'disingenuous and crass'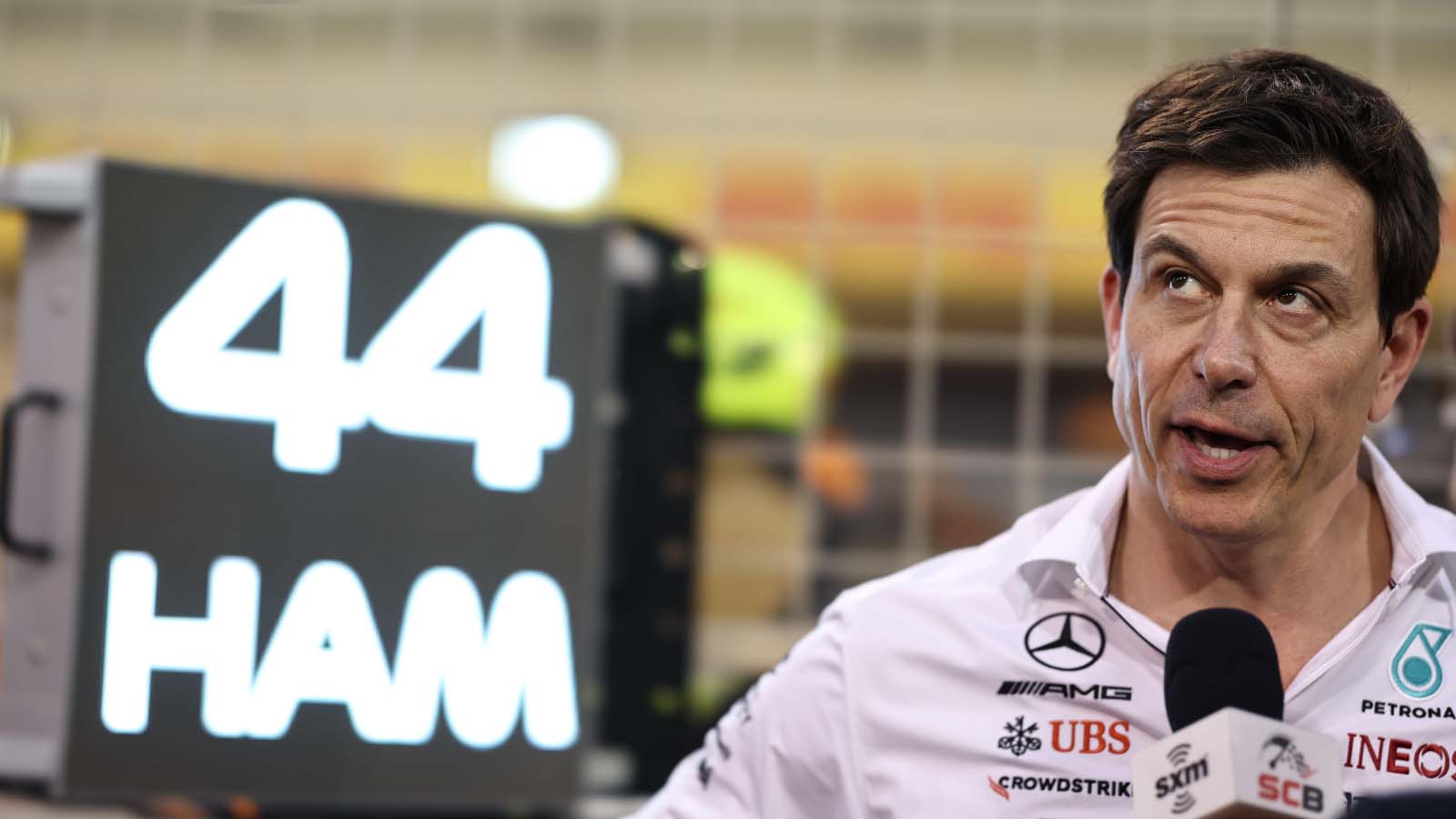 Former Formula 1 team owner Eddie Jordan has blasted Toto Wolff for his "disingenuous and crass" criticism of the decisions of Mercedes' technical staff over the Bahrain Grand Prix weekend. 
After being restricted to just a single victory in 2022, Mercedes had hoped to return to title contention this year but suffered a rude awakening in Sakhir as George Russell and Lewis Hamilton qualified a massive six tenths slower than Max Verstappen's lap for pole position.
Following the first qualifying session of the season, Wolff acknowledged that the team had pursued the wrong development path with the W14 and ordered sweeping changes to the car after describing race day in Bahrain as "one of the worst days [of] racing".
And, appearing on the Formula For Success podcast alongside former grand prix winner David Coulthard, Jordan – who ran the Silverstone-based team currently competing as Aston Martin between 1991 and 2004 – has called on Wolff to front up and take responsibility.
Jordan said of Wolff: "He's the CEO, he's the boss. The buck stops with him. This is happening under his watch.
"To blame or criticise anybody in his design team is actually disingenuous. It's really crass.
PlanetF1.com recommends
'Snappy comments from Lewis Hamilton, Toto Wolff risk Mercedes civil war'
Ted Kravitz wonders if the stars will dictate no eighth title for Lewis Hamilton
Villeneuve Pironi: An unrelenting tragedy through the eyes of their families
"I hate to hear that, because he must be a man, stand up and take it on the chin and say, 'my team, my people, we have failed to get the job successfully done at this moment. However, there are times ahead that we're looking forward to and we will be there much stronger than we were in 2022'.
"I think that Toto is strong enough, big enough and man enough to front this up and actually sort it out."
With the 23 races on the calendar – including a gap of almost a month between the Australian and Azerbaijan grands prix in April – there is plenty of time for Mercedes to recover ground to the current leading teams.
But Coulthard is convinced that the likes of Red Bull, Ferrari and Aston Martin will not stand still either.
He added: "It's going to be interesting to watch their particular recovery journey.
"Twenty-three races in this season [so] they've got more races than at any time in history to try and win things back but development doesn't stop for the fast teams as well, so it is going to be a huge challenge for them."