Emerson Fittipaldi has backed the FIA for excluding Lewis Hamilton from qualifying in Sao Paulo, as they followed their rules to the letter.
Hamilton's car was found to be illegal after it was found the DRS system on the car opened beyond the 85mm limit. It was revealed later the rear wing opened only 0.2mm further than permitted, but the disqualification stood and Hamilton had to start sprint qualifying at the back of the field.
Mercedes decided against appealing the decision by the FIA, and Fittipaldi believes the cut-and-dried nature of the regulations within Formula 1 mean they made the right choice in disqualifying Hamilton – even though his car failed the test by such a small margin.
He illustrated his opinion by using a personal example of how his family have fallen on the wrong side of the rules before.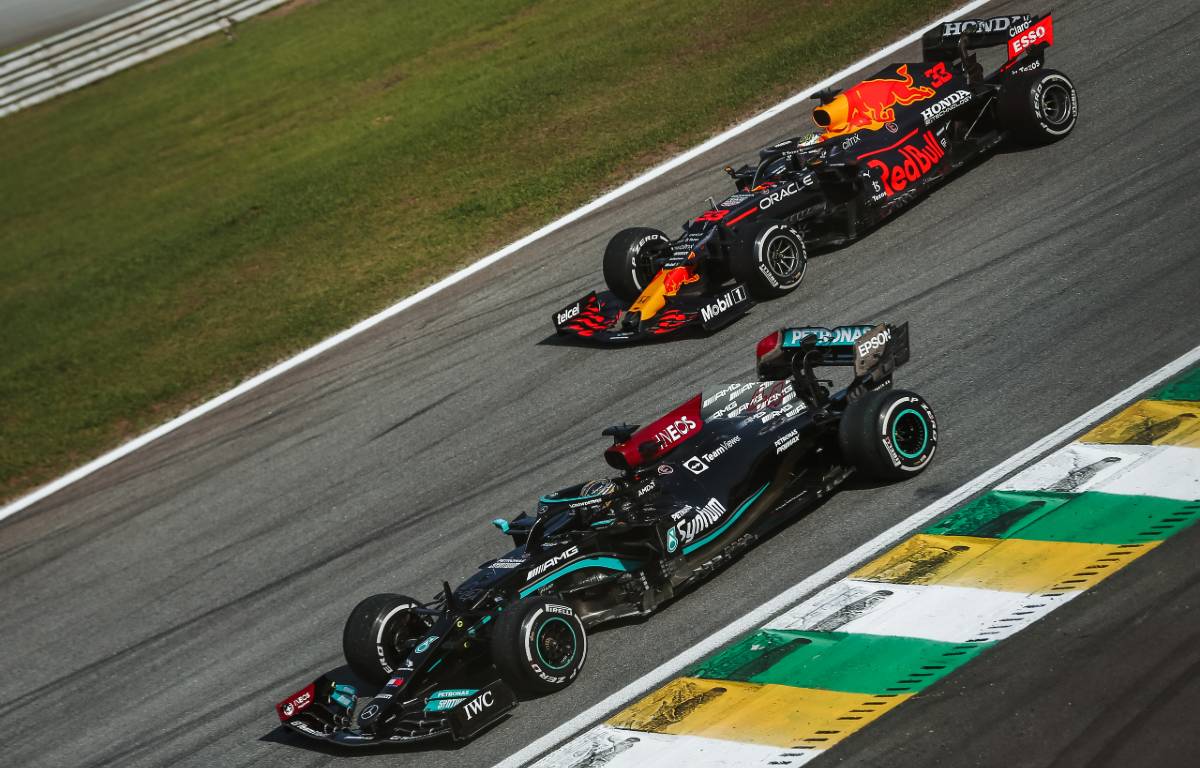 "Two plus two is four. Not three-and-a-half and not four-and-a-half either," the two-time former World Champion told the Dutch edition of Motorsport.com.
"In the regulations there are measurements and if one of those measurements is not correct, then unfortunately it happens that you are disqualified. If they were that close, I don't think they would have gained anything from it. But five plus five is 10 and not nine.
"Yes, and the number is the number," he continued when asked if 'rules are rules' in that situation. "I myself experienced something similar with my son Emmo. He was disqualified at one of his first races because his kart was a few grams too light. It was a very small difference.
"They had put the kart on the scales several times and the weight was just too low. And that was it. But we had to accept it. The number is the number – they learn that from an early age."
Max Verstappen received a €50,000 fine for inspecting and touching Hamilton's rear wing after qualifying, and he confirmed he and Red Bull have their suspicions about the legality of that part of the Mercedes.
While Fittipaldi acknowledged it was incorrect of the Dutchman to touch his rival's car, he felt the fine was slightly extreme.
"In karting, everyone already knows you should never touch someone else's kart in parc ferme. He should never have touched the car," said the Brazilian.
"That's the way it is in the rules, although I don't agree with the amount of money. In my opinion, the number of euros is a bit exaggerated. But that's another discussion."