Emerson Fittipaldi calls on F1 to add more teams, including Andretti Global
Emerson Fittipaldi believes more teams should be added to Formula 1 and that Andretti Global should be one of them.
With more and more companies wanting a slice of the lucrative F1 pie, there has been an ongoing push to up the number of teams on the grid from its current limit of 10.
Andretti has been at the front of this charge and, as he revealed to PlanetF1, the family's attempts continue to fall on deaf ears.
2026 brings new engine regulations and with it, two new teams are suspected to arrive on the grid. Audi confirmed in August that they would enter the sport from that year as a power unit supplier although strong rumours remain that they are lining up to take over Sauber.
While their fellow VW-owned company Porsche are also looking for a spot on the grid but are searching for a partner after their proposed deal with Red Bull broke down.
Regardless of how the teams eventually get onto the grid, their arrival would open up the opportunity for more drivers to race which Fittipaldi argued is needed.
"In my opinion, we need more Formula 1 teams, for more seats to be available," the two-time World Champion told VegasInsider.
"They could have another two-three teams, another six cars. There will be many more possibilities for young drivers to come in F1.
"We need more seats in F1. That's what we're missing. We need more teams in F1 for sure.
"In the mid 70s, some grands prix had nearly 30 cars. We need more cars. It'll be better for the sponsors, racing fans, for TV, and for the young talents that want to be in F1. It will give them more opportunity for sure."
Fittipaldi was also asked if he believed Andretti should be allowed on the grid and he said: "My opinion, yes."
"Like I spoke before, more teams will be great for the fans, great for the drivers, great for TV, it'll be great for the show.
"I was talking to Michael (Andretti) in July during Formula E. He is very motivated to have a full American team. And that will be great for F1 to have a full American team competing.
"Not just another team, but an American team. Even for the racing fans in America, it'll be great to have an American driver and an American team. It will create much more interest and following for F1."
Could Colton Herta be in the Andretti F1 car for 2024?
While their place is still not confirmed, no doubt the Andretti Global will have put some thought into who they want to race for them.
It is quite clear the team want an American driver in their car but, as Colton Herta found out recently, it is more a question of who has enough points for a superlicence.
The FIA states the points will be recognised from three years previous to the application but the only American to have won the IndyCar championship, and therefore earn the needed 40 points in that time frame is Josef Newgarden. At the age of 31 and with no F1 experience to his name, it is unlikely Andretti will go down that route.
Herta does race for the team already in IndyCar so seems an obvious choice should Andretti be given the green light but again the superlicence is an issue. Herta currently has 32 points having finished seventh in 2019, third in 2020 and fifth in 2021 but he actually stands to lose points going into next year.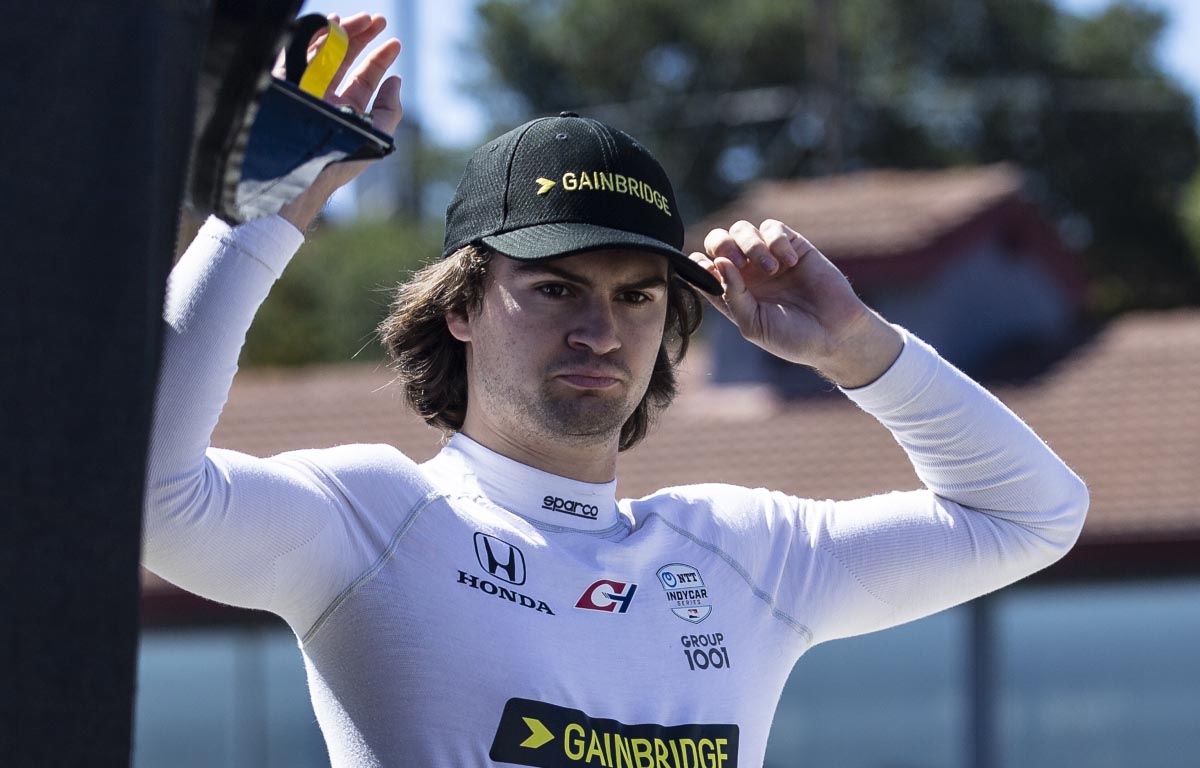 However this does not rule him out of a spot for 2024. The FIA will also include just the previous two years as well as the current year should the tally prove higher. This scenario would put Herta on nine points but there is another FIA ruling that would help him out.
Due to the effect of COVID on motorsport, the FIA have given some leeway that states that if either 2020 or 2021 are part of the previous two years, then they will consider the highest number of points racked up in two of the three calendar years as well as the year of the licence application.
This would allow Herta to keep the 20 points earned in 2020 as well as the eight he earned in 2021. Therefore he would be on 28 and need to finish third or higher to reach that magic 40-point mark. An easier, but seemingly less likely, route would be for Herta to move to F2 were he would only need to finish fifth or higher to be eligible.