Emerson Fittipaldi says Fernando Alonso 'has a chance' of third World title
Emerson Fittipaldi said Aston Martin's future performance level is an unknown, but Fernando Alonso still has the talent to challenge for a third World Championship.
It was announced heading into the summer break that Alonso will replace the retiring Sebastian Vettel at the end of the season at Aston, moving to the Silverstone team on an two-year deal.
Aston Martin are currently ninth in the Constructors' Championship, having generally lagged behind much of the midfield battle for the season so far, though upcoming infrastructure improvements means hopes are high they will compete towards the front in the medium term.
Two-time World Champion Fittipaldi explained that Alonso's move to Aston Martin is a "complex" situation, but should a third title be on the line, he will be right there in the hunt.
Why Alonso being at Aston Martin will work out well
Fernando Alonso has made a bold step to go to Aston Martin, and it could work out well for him.
"Sure, he has a chance. He is the most experienced driver, he is motivated and very talented. He has shown it this year," Fittipaldi told Spanish news agency Efe, quoted by Mundo Deportivo.
"He knows what he is doing. A driver's decision to change teams is a personal decision that involves circumstances that we don't know about. It's difficult to judge from the outside.
"I don't know how Aston Martin will be or where it will be next year, it's a complex thing to comment on."
Alonso has spent the majority of the second half of his career driving midfield machinery, often hitting highs in his career that his cars have not appeared to have been capable of.
Fittipaldi said the fire still burns within the Spaniard to keep challenging, and he will only retire when that is no longer there.
"I always say that Fernando is a guy who starts at the back and finishes at the front. Historically that's what he likes to do the most," he said.
"The day he is not motivated, he will stop, but anyone who enters a track motivated knows that he can win and he is motivated."
How realistic is a third Fernando Alonso title?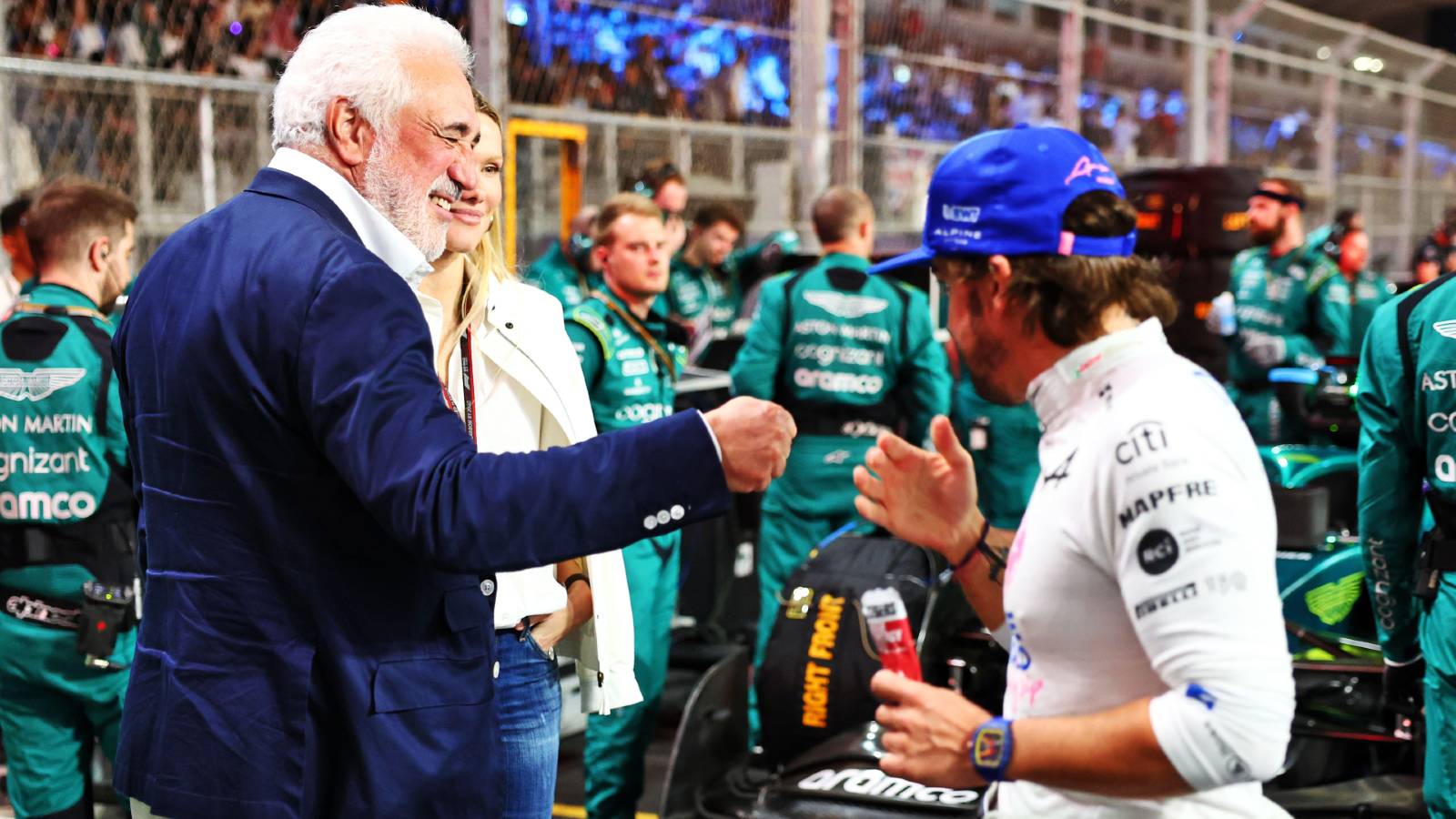 It is a question that has been asked on many an occasion since his double in 2005 and 2006, and he has come mighty close on several other occasions.
While it is immaterial, a statistic to come back to is that a combined extra eight points in 2007, 2010 and 2012 would have made him a five-time champion. The back of Vitaly Petrov's Renault in Abu Dhabi is an image he probably does not want to revisit very often…
But in the here and now, it goes without saying that the package Aston Martin currently have cannot propel him to another title – but the longer-term vision with the team is beginning to take shape.
Team principal Mike Krack says their new factory will be a "game changer" when it opens fully in 2024 – the last year of Alonso's contract.
The two key questions to ask, then, are whether he will be in a fast enough car to challenge by that point, as well as how high he can keep his own levels of performance.
He has shown no signs of slowing down since his return, so it will be an intriguing sub-plot to follow as El Plan continues.