Emerson Fittipaldi: Neither of Max Verstappen's titles tarnished by Abu Dhabi or budget cap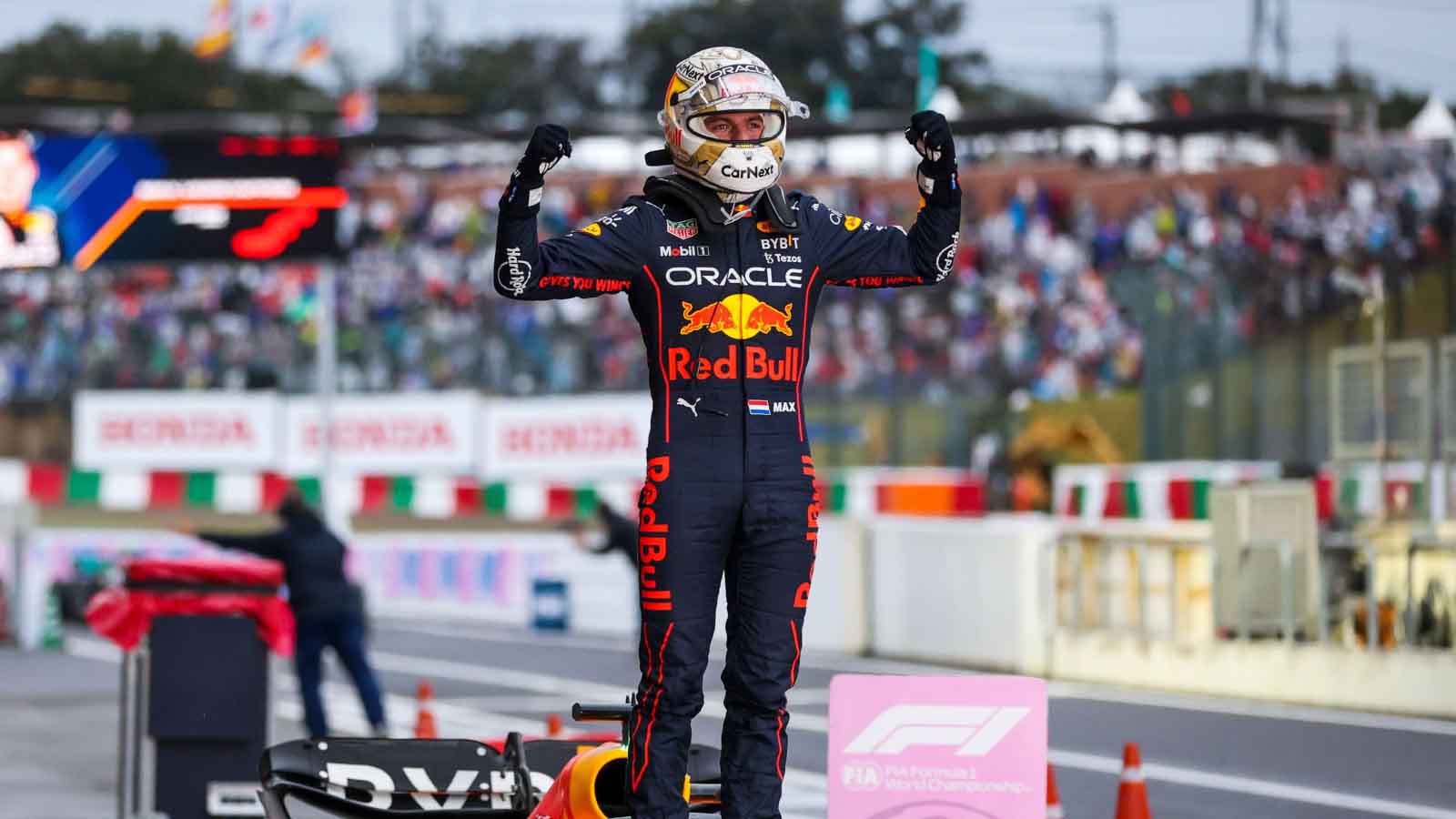 Two-time former F1 World Champion Emerson Fittipaldi has said the controversies of Abu Dhabi 2021 and the budget cap furore have not tarnished Max Verstappen's world titles.
Verstappen recently joined Fittipaldi as a two-time World Champion, having wrapped up the 2022 title by claiming victory in the Japanese Grand Prix as his title rival Charles Leclerc was demoted to third place after the chequered flag.
However, for the second season in a row, the title win has been overshadowed by controversy. Verstappen's first win came under the now infamous dramatics of the season finale at the 2021 Abu Dhabi Grand Prix, while his '22 win came just 24 hours before the FIA revealed Red Bull have been found to have committed a 'Minor Overspend Breach' regarding the 2021 Financial Regulations.
However, despite the dramas, the two title wins have done nothing to diminish Verstappen's achievements in the eyes of 1972 and '74 title winner Fittipaldi.
Emerson Fittipaldi: Dramas 'nothing to do with Max Verstappen's talent'
"No. Absolutely nothing to do with Max," Fittipaldi said in an interview with Vegas Insider when asked if Verstappen's titles have been overshadowed by such controversies.
"In my opinion, he really deserved it last year and he really deserved it this year. He won most of the races in the last championship and this year he was fantastic on his way to the championship.
"What happened in Abu Dhabi had nothing to do with Max's talent and he deserved to be World Champion. And this year is exactly the same."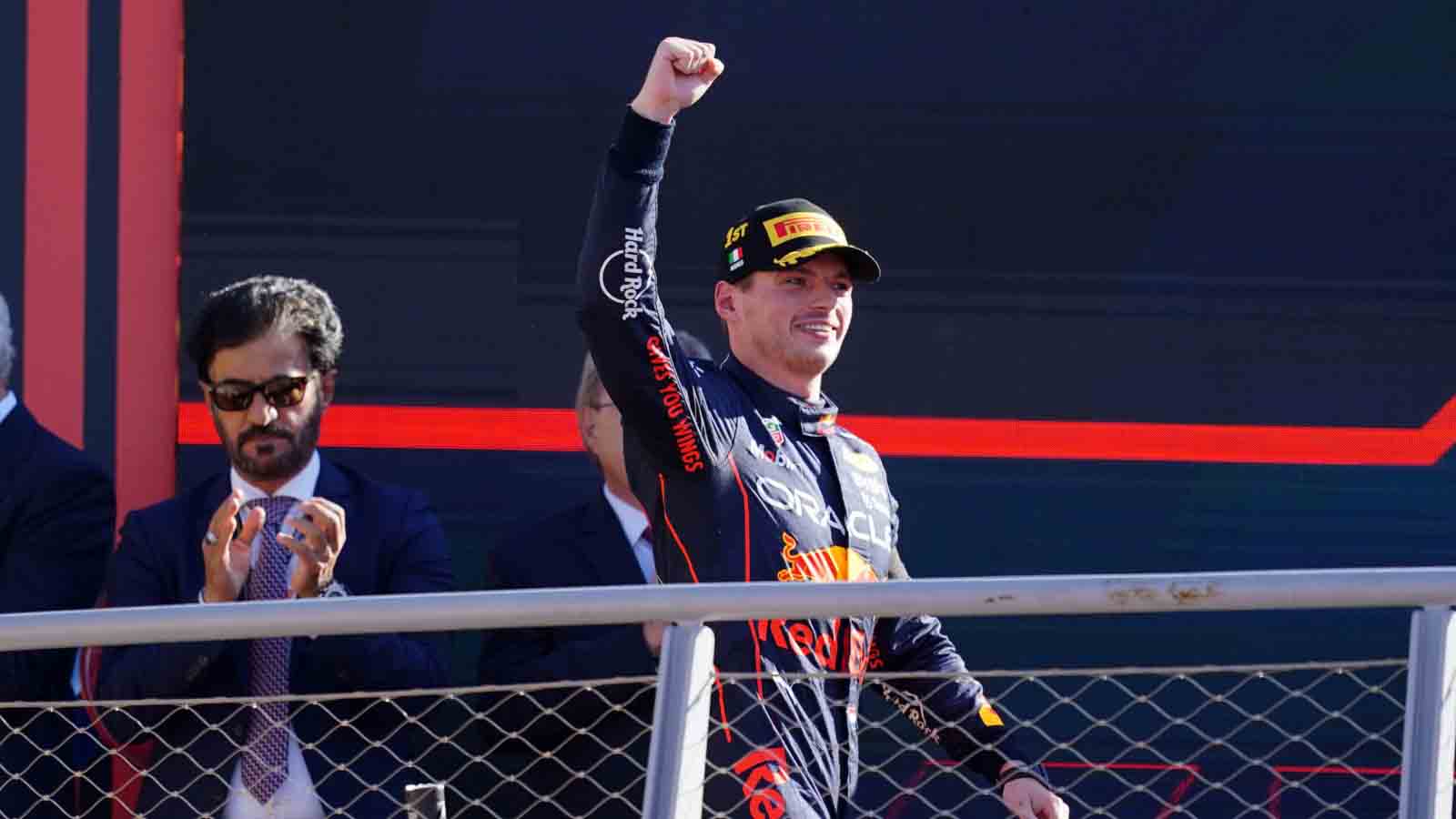 While both Fittipaldi and Verstappen are double World Champions, the Dutch driver has achieved the double almost 50 years on from when the Brazilian ruled the sport.
F1 has changed massively in the intervening decades, but Fittipaldi believes the achievement of two World Championships remains as formidable a challenge as in his day.
"Max showed the performance, showed his talent, showed under pressure he doesn't wither. He showed he is a World Champion," he said.
"When you are starting a new year as defending World Champion, there is a lot of pressure. And he dealt with that very well. I think winning any World Championship in any era is difficult.
"Whatever era of Formula 1, the competition is always difficult and there is always pressure. So, winning two World Championships is very difficult. Winning the second World Championship, for the driver, is satisfying and it is a confirmation of talent, of dedication.
"I'm sure Max must be extremely happy. Winning two years in a row is very, very special."
The Fittipaldi name will appear on GP entry list before end of 2022 season
While Emerson's F1 racing days are long behind him, the Fittipaldi name will appear again on a grand prix weekend entry list before the conclusion of this season.
His grandson Pietro, the long-time reserve driver for Haas who made his grand prix debut with the American squad at the 2020 Sakhir Grand Prix, is scheduled to run the FP1 sessions at the Mexico City and Abu Dhabi races later this season.
"I think Pietro, it is good for his career to keep testing. He's very fast. He's a very talented driver," Fittipaldi said of his grandson's outings.
"And testing will help him show his talent. He's been driving and practising very good. I'm very happy. He will give information to the team and that will help them improve the car.
"We need more F1 teams for these young talents – more seats and more opportunities available."
Read More: Emerson Fittipaldi's 1972 title win honoured by Lotus with 'Evija' hypercar