Emerson Fittipaldi left perplexed by Max Verstappen's P2 frustration in Jeddah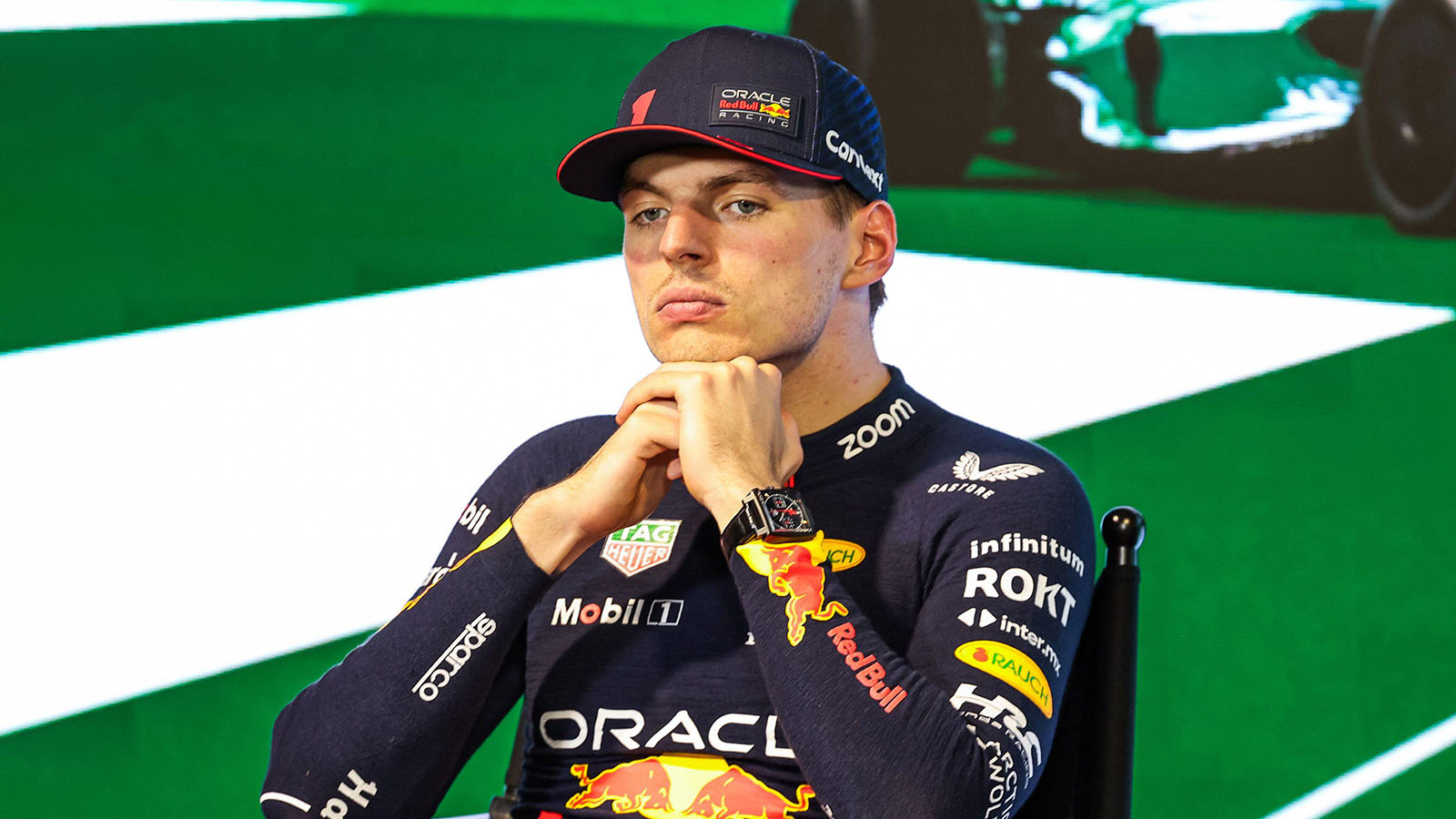 Emerson Fittipaldi, the two-time Formula 1 World Champion, has been left bemused by Max Verstappen's frustrated reaction to finishing second at the Saudi Arabian Grand Prix.
After topping all three practice sessions in Jeddah, Verstappen's weekend was rocked during qualifying when he suffered a driveshaft problem in Q2.
That forced the Dutchman to start from 15th, with Verstappen mounting an impressive recovery on race day to finish second behind Red Bull team-mate Sergio Perez, who claimed his first victory since Singapore 2022.
Verstappen, who claimed the bonus point for fastest lap at the end of the race to maintain the lead of the Drivers' standings over Perez, cut a frustrated figure after the chequered flag and later admitted he was "not happy".
That response has puzzled Fittipaldi, who feels Verstappen should be pleased with coming away second from a track as precarious as Jeddah and after his reliability issue in qualifying.
He told the Dutch edition of Motorsport.com: "Every athlete has his own feelings after a race, but if I had finished second there after starting from the back of the grid, I would have been very happy.
"Because there is always the next race and you know you have another chance to win there.
PlanetF1.com recommends
Why Red Bull should be 'annoyed' and 'nervous' over Verstappen/Perez battle
Felipe Massa's bold prediction: Max Verstappen can break Michael Schumacher's record before Lewis Hamilton
Daniel Ricciardo provides update on his goals after beginning year on F1 sidelines
"And they are still good points. Besides, don't forget how tough this track is.
"You very easily have an incident or a crash there. There are walls everywhere and they drive there at top speeds of 320, 340 kilometres per hour. On the same type of circuit as Monaco! It's a tough race.
"So if I had been Max, I would have been extremely happy that in the end it was a trouble-free race and I still managed to score a nice number of points by finishing second.
"In my opinion, the team did a good job.
"Yes, there was a problem in qualifying, but he has a whole team working hard for him and given the conditions, I think he drove a fantastic race."
Verstappen's reaction was criticised by another World Champion, 2016 title winner Nico Rosberg, who went on to suggest that the 25-year-old had skipped a Red Bull team meeting in the aftermath of his mechanical problem in qualifying in his role as a Sky Sports F1 pundit in Jeddah.
That comment is said to have upset the Verstappen camp, with it being claimed that the World Champion was allowed to leave the track early by Red Bull as he continued his recovery from a stomach bug he had contracted in the build-up to the race weekend.