Fittipaldi: Saudi Arabia showed Sergio Perez has the speed to fight Max Verstappen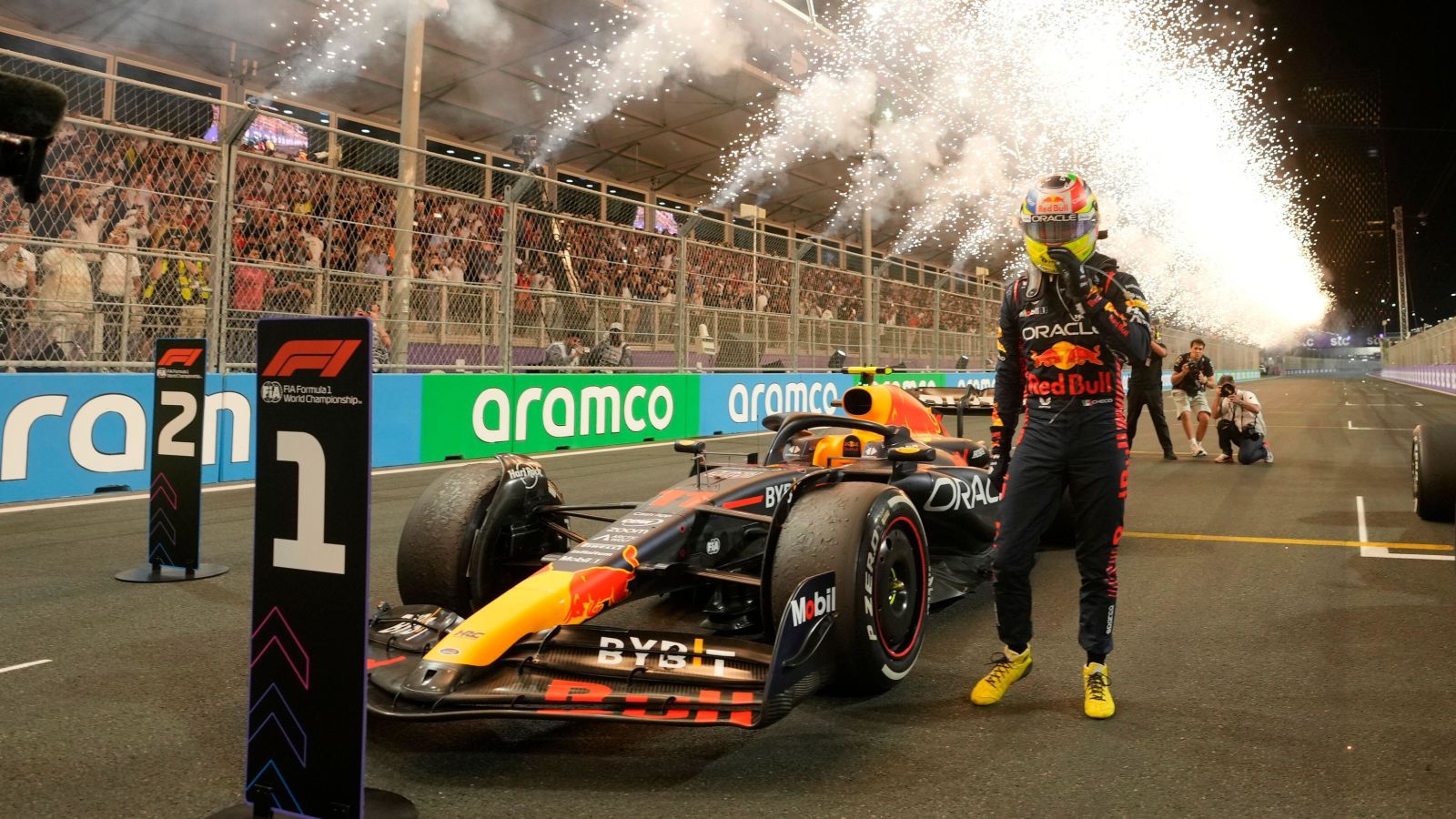 Formula 1 legend Emerson Fittipaldi believes Sergio Perez's victory at the Saudi Arabian Grand Prix demonstrates that he has the speed to take compete against Red Bull team-mate Max Verstappen for the 2023 title. 
Perez claimed his fifth career victory, and his fourth since joining Red Bull at the start of the 2021 season, in Jeddah last weekend with Verstappen forced to mount a recovery drive from P15 after suffering a driveshaft problem in qualifying.
Verstappen made it back up to P2 with half of the race remaining but was unable to catch Perez, who crossed the line with an advantage of more than five seconds.
Fittipaldi, who won two World Championships in 1972 and '74, was impressed by Perez's pace under pressure from Verstappen, who set a new record for the most wins in a single season en route to his second successive title triumph in 2022.
He told the Dutch edition of Motorsport.com: "I think Checo showed in Jeddah that he has the speed.
"At a certain point in the race, when Max was second and Checo was leading, Max tried to close the gap.
PlanetF1.com recommends
Why Red Bull should be 'annoyed and nervous' over Verstappen/Perez battle
Can Sergio Perez do a Nico Rosberg or forever be a Valtteri Bottas?
Verstappen camp reportedly not happy with Nico Rosberg's critical comments
"But he did not succeed, as Checo was able to set a good pace against it. He showed himself to be a fast and tough racer at that point.
"I do think he is a good driver. He is very mature and very experienced.
"For the fans, it would be great if we could see those two fighting for the Championship."
With Red Bull starting the 2023 campaign with consecutive one-two finishes having won all but five races last season, Fittipaldi fears the reigning Constructors' Champions are untouchable right now.
"Red Bull seems to have vastly more downforce than the rest. They seem to have found something in that area," the 76-year-old added.
"The Red Bull car is much more stable on the track and the tyres last much longer with them.
"It will be difficult for the others to challenge Red Bull over a race distance.
"In qualifying, when driving with new tyres, they may still be able to come close.
"But in the long runs, Red Bull is much better with the tyres, which seems to be a big advantage."
Sergio Perez could end up bearing the brunt of fans' frustrations in 2023
The current conversation surrounding Perez's chances of mounting a sustained title challenge in 2023 feels eerily reminiscent of the annual debate over Valtteri Bottas' ultimate potential during his Mercedes career.
As Mercedes' grip on F1 strengthened, the desperation for someone – anyone – to put up a fight against Lewis Hamilton placed an almost unfair expectation on the shoulders of Bottas.
Every year fans would find a new reason to believe in Bottas – more knowledge of the car, greater experience with the team, even a divorce decluttering his personal life – and every year they would be disappointed.
It eventually became clear, and Valtteri would later admit this himself, that Hamilton was simply better.
What could he do?
That emphasis on Bottas took quite a sinister turn particularly during Mercedes' dominance of the shortened 2020 season, fans routinely mocking him online and Valtteri biting back with a rehash of his famous "to whom it may concern" team radio message following a victory in Russia.
The points table may look encouraging for Perez now but if, as many expect, Verstappen does go on to dominate 2023 and become only the second driver in history to leap from zero to three World Championships in successive seasons, it is important that Red Bull's second driver does not bear the brunt of fans frustrated by a lack of entertainment.
He is, after all, driving the same car as Max Verstappen.
What can he do?