Fittipaldi applauds Max, Leclerc's 'art of driving'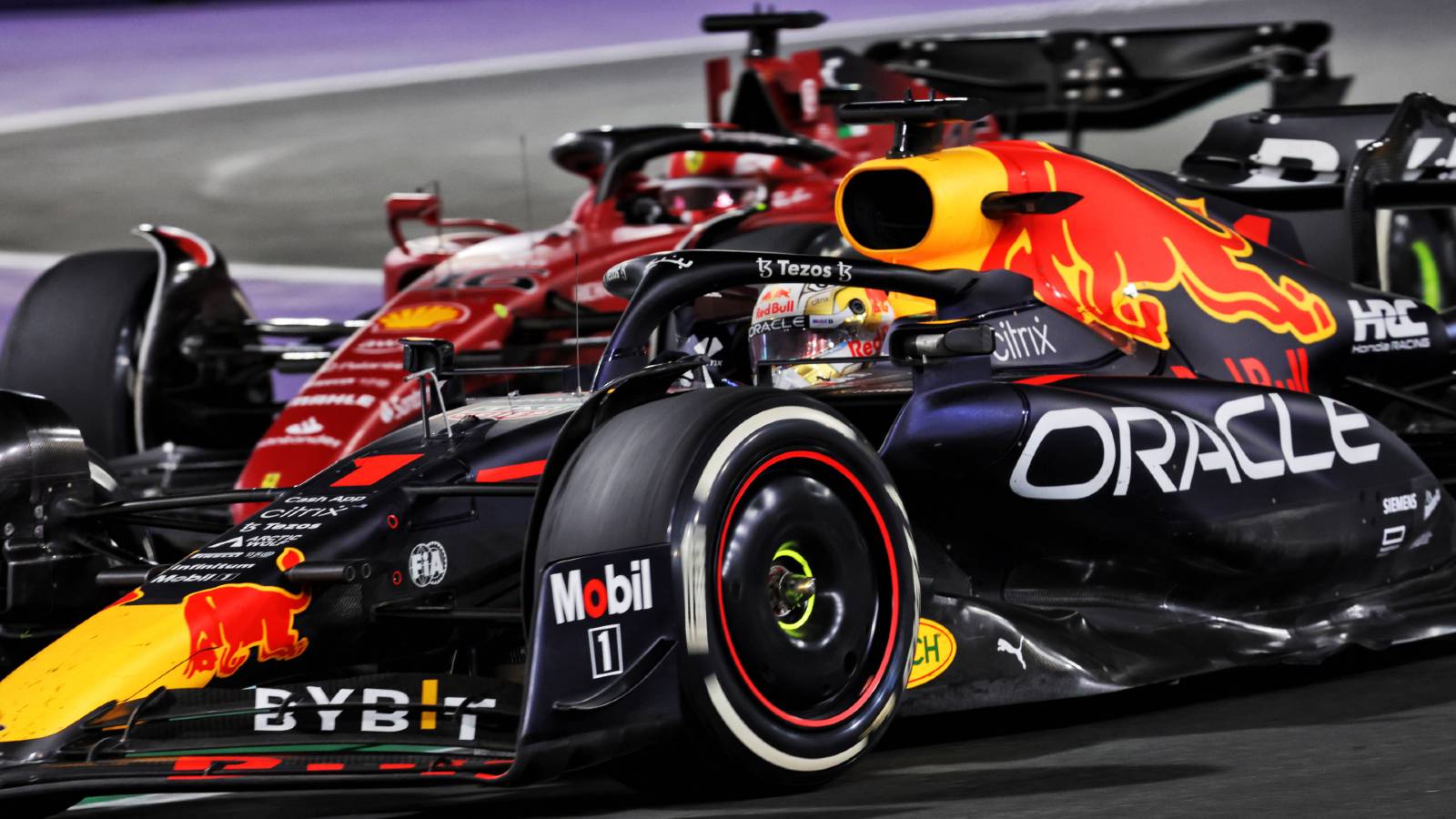 Double World Champion Emerson Fittipaldi has applauded Max Verstappen and Charles Leclerc's "on the limit" racing in Saudi Arabia.
That, he says, is the "art of driving".
Following on from their Bahrain battle, Verstappen and Leclerc were back at it at the Jeddah Corniche Circuit as they fought for the win.
That went Verstappen's way, the reigning World Champion coming out on top in what Christian Horner called a "game of cat and mouse" through the DRS zones late in the race.
Fittipaldi loved every moment of it.
After you… 😇

No, after you… 🧐

The battle for DRS between @Charles_Leclerc and @Max33Verstappen 😅#SaudiArabianGP #F1 pic.twitter.com/8PaKNs8COP

— Formula 1 (@F1) March 28, 2022
"I love to watch because they are driving on the limits but still respecting each others' space," he told F1 TV.
"They were right on the edge, some times they are locking wheels, nearly, right on the limit – it is great to see.
"That is called the art of driving."
With a closely-contested race for the win for the second grand prix in a row, Fittipaldi believes Formula 1 has improved the show with its all-new cars.
This season the sport has adopted ground effect aerodynamics as the downforce philosophy, building cars that can follow more closely than yesteryear's.
It has shown in the racing.
"I think it is a great show, great race," he said.
"Everyone in the grandstands was standing up to see who is going to win. That is what the sport needed.
"I like the new rules, I like the way Formula 1 is going."
Asked when was the last time he saw such a thrilling fight in Formula 1, he pointed to last season's Abu Dhabi Grand Prix where Verstappen overtook Lewis Hamilton on the final lap to win the race and the World title.
"The last race in Abu Dhabi. Fantastic racing," he said.
"I'm sure this year is going to be an incredible year for Formula 1.
"I think the young generation is going crazy about Formula 1 and in America it before was just IndyCar racing now Formula 1 is huge."
Formula 1 will be racing three times in America next season after confirming Las Vegas for next November.
PlanetF1 verdict
Fittipaldi applauds Max, Charles' 'art of racing'
Two-time World Champion Emerson Fittipaldi has applauded Max Verstappen and Charles Leclerc for their "on the limit" driving.