Emilia Romagna Grand Prix 2020: Time, TV channel, live stream, grid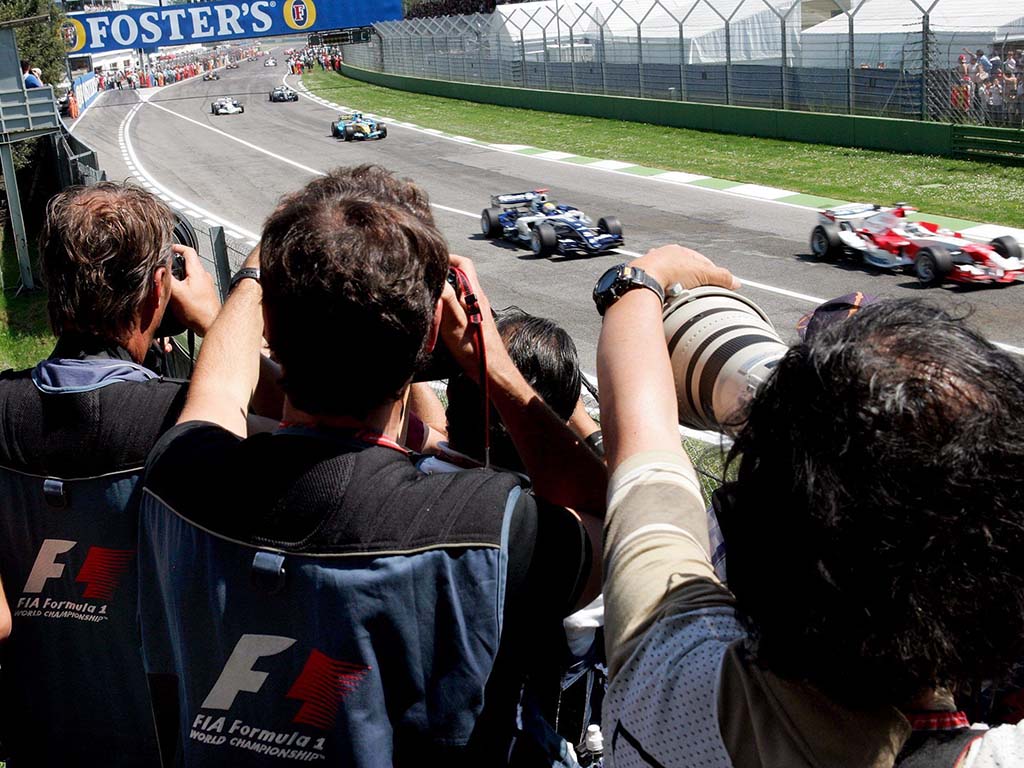 This article is all about the 2020 Emilia Romagna Grand Prix, but for all you need to know about the 2021 Emilia Romagna Grand Prix you can click here.
Although a circuit with a lengthy and chequered history on the Formula 1 calendar, Imola has not staged a race since 2006 after which the San Marino Grand Prix was removed from the schedule.
A third race this year on Italian soil, having been added because of the global health pandemic, the Emilia Romagna Grand Prix is trying out a two-day format with just a single 90-minute practice session on the Saturday morning before qualifying. This is for logistical reasons with the circus having travelled across the continent from Portugal.
Nevertheless, it appears unlikely that the usual order will be shaken up to any great extent unless the weather plays a part, with Mercedes having dominated again in Portimao where Lewis Hamilton recorded a record-breaking 92nd race win.
Here's everything you need to know ahead of the Emilia Romagna Grand Prix…
When is the 2020 Emilia Romagna Grand Prix?
The start times for the Emilia Romagna Grand Prix are as follows:
Practice 1: Saturday October 31, 1000 local time (0900 GMT)
Qualifying: Saturday October 31, 1400 local time (1300 GMT)
Race: Sunday November 1, 1310 local time (1210 GMT)
Where does the 2020 Emilia Romagna Grand Prix take place?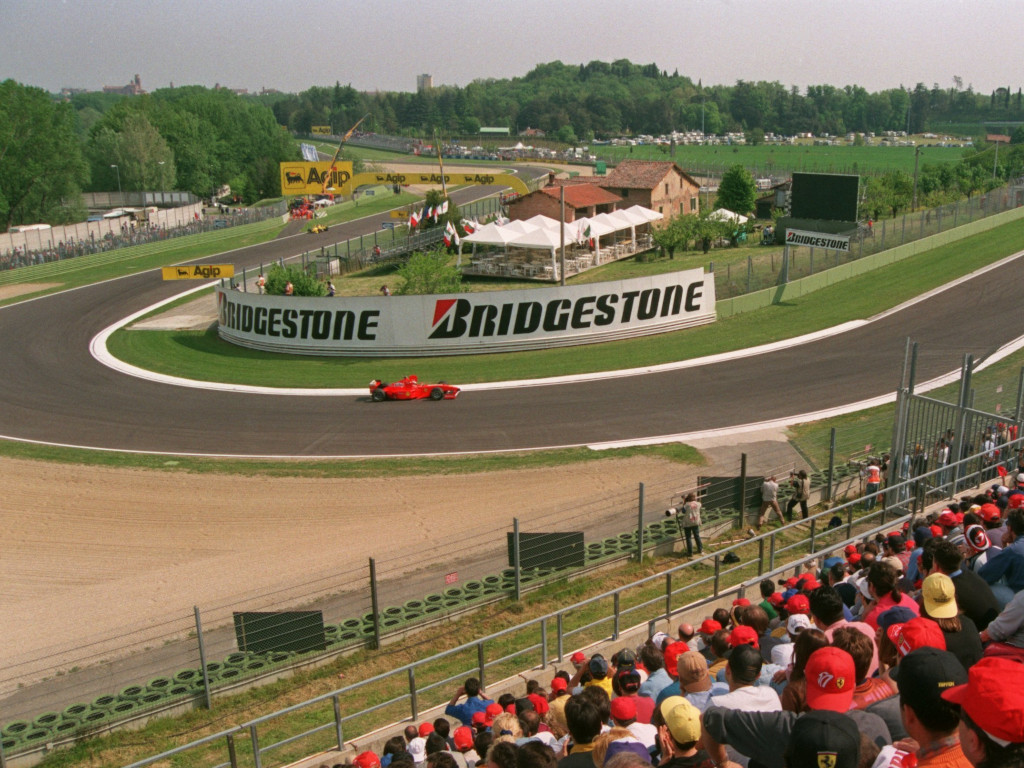 The Autodromo Internazionale Enzo e Dino Ferrari near Imola is 25 miles east of Bologna in the Emilia Romagna region of northern Italy.
Its connection with Formula 1 dates back to 1963, but it did not become part of the World Championship until 1980 when it hosted the Italian Grand Prix. The San Marino Grand Prix, which was established especially for Imola, was inaugurated the following year.
Of course, the circuit will forever be remembered as where Ayrton Senna lost his life in a crash while leading the race in 1994, just 24 hours after Roland Ratzenberger had also died during qualifying. After those tragedies, major modifications were made to enhance the track's safety.
Senna's crash occurred at the Tamburello curve, which used to be flat out but now has a chicane, while the Variante Alta chicane is another well-known part of the circuit which has been re-designed to reduce speeds and the chances of accidents.
The track now measures 4.91km and has 19 turns, with one DRS detection zone on the run to the start-finish line. The race will be contested over 63 laps.
Directions: How can I get to the 2020 Emilia Romagna Grand Prix?
It was announced in September that 13,000 fans would be allowed into Imola on both Saturday and Sunday, but recent reports have suggested the grand prix may yet become a closed event due to Europe's second wave of the global health pandemic.
However, if spectators are allowed in and you're lucky enough to have a ticket, the nearest airport is Forli – but a better option appears to be Bologna, from where a train runs from the central station to Imola with a journey time of 44 minutes. The circuit is 1.2 miles from Imola station.
Travelling by road from Bologna to Imola would normally take around 35 minutes.
Where can I watch the 2020 Emilia Romagna Grand Prix on TV?
Pay-TV broadcaster Sky Sports will show the entire race weekend on its dedicated Sky Sports F1 channel. You can also access a live stream of the coverage via Now TV.
Free-to-air broadcaster Channel 4 will show extended highlights from qualifying and the race.
Subscribers to F1's own app can hear radio commentary on the race proper from the BBC and access live data throughout every session.
PlanetF1 will carry live timing and expert commentary on every session of the race weekend, from FP1 on Friday morning to the race on Sunday afternoon.
The Emilia Romagna Grand Prix will be shown live on TV on the following outlets in other key markets:
United States: ESPN
Canada: RDS (French), TSN (English)
Australia: Fox Sports, One (Network Ten)
France: Canal + (pay TV) and TF1 (free-to-air)
Italy: Sky Italia, TV8
Germany: RTL and Sky Deutschland
Spain: Movistar F1
What are the odds for the 2020 Emilia Romagna Grand Prix?
Latest bookmaker information shows that Lewis Hamilton is again a red-hot favourite for a 93rd F1 victory that would put him on the brink of clinching a seventh World Championship title, his lead in the standings already an enormous 77 points.
Only his Mercedes team-mate Valtteri Bottas and Red Bull's Max Verstappen, who have shared the podium seven times with Hamilton this season, are regarded as having any chance of denying the Briton a ninth success in 13 races this term.
Here are the leading odds from bet365:
8/11 Lewis Hamilton (Mercedes)
6/4 Valtteri Bottas (Mercedes)
6/1 Max Verstappen (Red Bull)
50/1 Daniel Ricciardo (Renault)
50/1 Pierre Gasly (AlphaTauri)
100/1 Alex Albon (Red Bull)
(Last updated Saturday October 31)
What is the weather forecast for the 2020 Emilia Romagna Grand Prix?
Saturday, October 31: 18c, sunny
Sunday, November 1: 18c, sunny
Which drivers have won the Emilia Romagna Grand Prix?
None is the short answer because the event has never taken place before.
But in terms of the most successful driver at Imola when the San Marino Grand Prix took place there, one man stood out – Michael Schumacher with seven victories. Nobody else achieved more than three.
Of the current crop, only Kimi Raikkonen has experience of Imola F1 races, with the last San Marino Grand Prix having taken place in 2006 before Lewis Hamilton and Sebastian Vettel joined the grid.
Raikkonen has competed at Imola six times and failed to finish on three occasions, with his best result being second position for McLaren in 2003 behind Schumacher on a sombre occasion as the German raced despite the death of his mother only hours earlier.
What is the starting grid for the 2020 Emilia Romagna Grand Prix?
Mercedes kept up their run of pole positions in every race so far in the 2020 season but Lewis Hamilton was denied a 98th career pole by Valtteri Bottas. Max Verstappen is joined on the second row by the ever impressive Pierre Gasly.
1 Valtteri Bottas Mercedes
2 Lewis Hamilton Mercedes
3 Max Verstappen Red Bull
4 Pierre Gasly AlphaTauri
5 Daniel Ricciardo Renault
6 Alex Albon Red Bull
7 Charles Leclerc Ferrari
8 Daniil Kvyat AlphaTauri
9 Lando Norris McLaren
10 Carlos Sainz McLaren
11 Sergio Perez Racing Point
12 Esteban Ocon Renault
13 George Russell Williams
14 Sebastian Vettel Ferrari
15 Lance Stroll Racing Point
16 Romain Grosjean Haas
17 Kevin Magnussen Haas
18 Kimi Raikkonen Alfa Romeo Racing
19 Nicholas Latifi Williams
20 Antonio Giovinazzi Alfa Romeo Racing
What are the latest F1 Championship standings?
After 12 of the season's 17 races, here is how both of the 2020 Championships look at the top end:
Drivers' Championship
Lewis Hamilton – 256 points
Valtteri Bottas – 179 points
Max Verstappen – 162 points
Daniel Ricciardo – 80 points
Charles Leclerc – 75 points
Sergio Perez – 74 points
Constructors' Championship
Mercedes – 435 points
Red Bull – 226 points
Racing Point – 126 points
Full F1 championship standings are here
Tyre choices for the 2020 Emilia Romagna Grand Prix
And we for another round in Italy!
Ready for the #F1 #ImolaGP?
Here's what you need to know: https://t.co/kRRBxEnSD2 pic.twitter.com/E8YV8UoEJB

— Pirelli Motorsport (@pirellisport) October 26, 2020
Pirelli are going middle of the road in their compound range for Imola – the C2 is the hard for this event, the C3 the medium and the C4 the soft, so the two most extreme variations of tyre are being left behind.
Mario Isola, head of F1 at Pirelli, said: "Where the circuits are new, we have relied on information about the asphalt and data from other championships plus computer simulations from teams to identify the most appropriate selection.
"At Imola, there will only be 10 sets of tyres per driver (two sets of hard, two medium and six soft) instead of the usual 13 as it's just a two-day race weekend."
Follow us on Twitter @Planet_F1, like our Facebook page and join us on Instagram!