Sauber's Marcus Ericsson walked away unscathed from a huge crash at Monza when his DRS failed to close in second practice.
Here is how the first day of action unfolded in Italy…
The weather lads said it would rain, it did…
Good morning from #Monza ☔️ pic.twitter.com/pgUpfOpLVC

— Lee McKenzie (@LeeMcKenzieTV) August 31, 2018
It was absolutely chucking it down with McLaren laying sandbags in front of their garage in an attempt to keep the biblical rain out.
To say that it's raining would be an understatement. ☔️ The team are currently laying a row of sandbags in front of the garage. 😨 #ItalianGP pic.twitter.com/KKz8VvUKH1

— McLaren (@McLarenF1) August 31, 2018
Not the two wheels Lewis Hamilton usually rocks up on but an effective way to get out of the rain as fast as possible.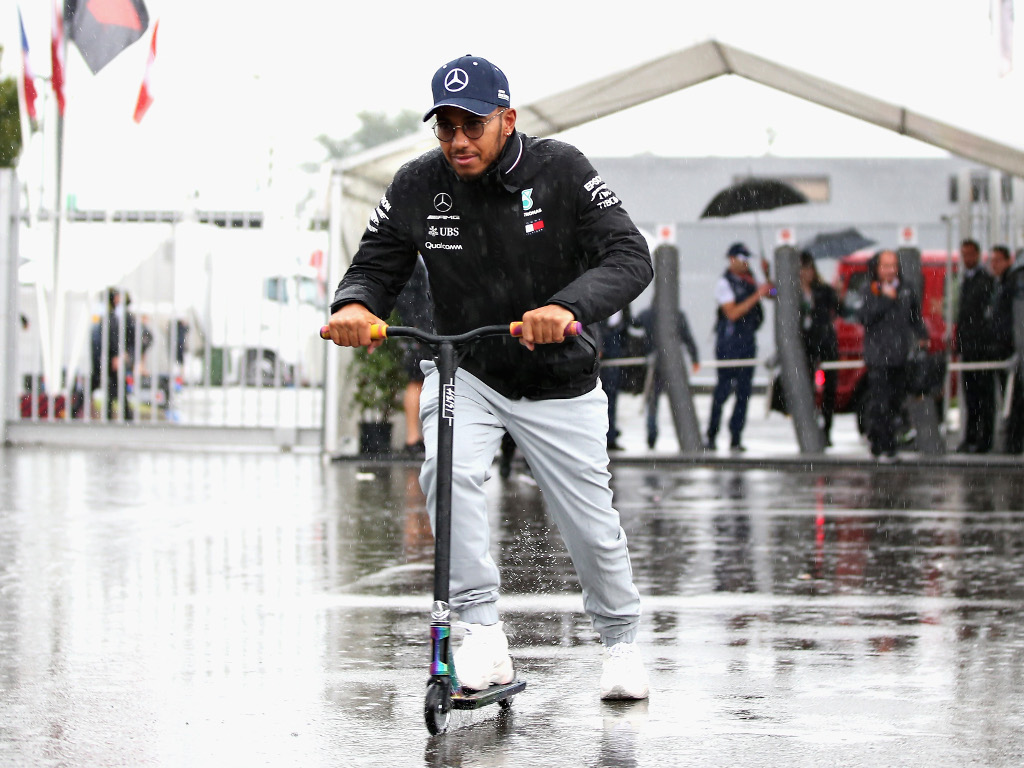 Because holding your own umbrella is tough work for a F1 driver…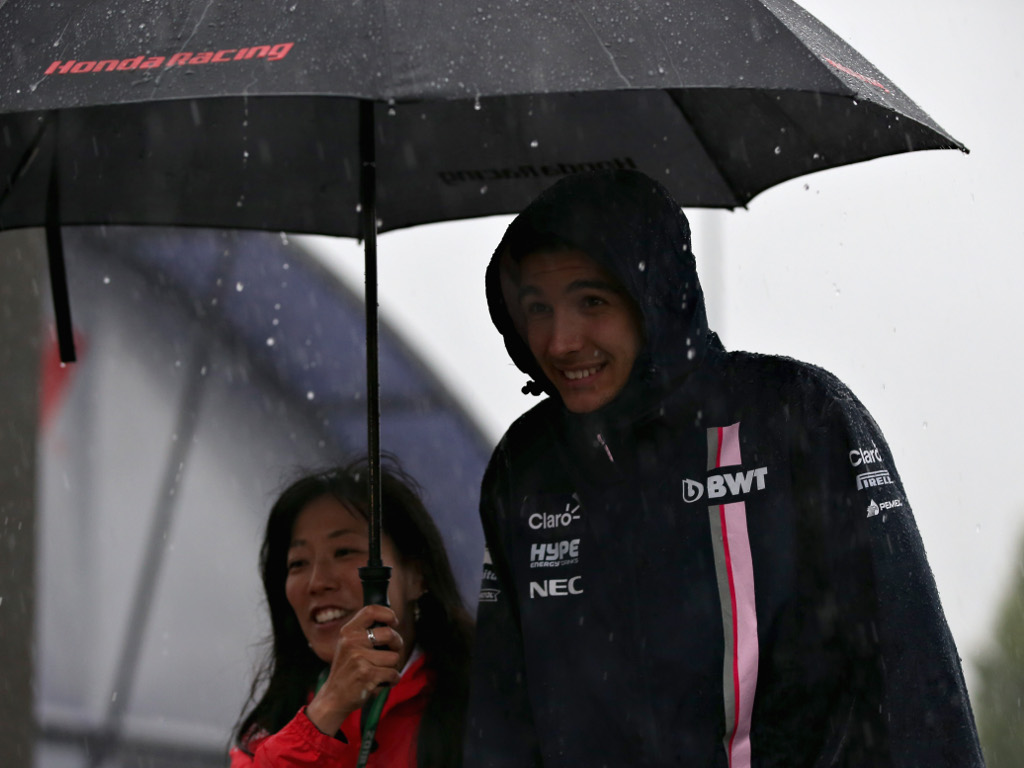 Daniel Ricciardo was the first man out on the track, and the first to encounter problems as his brand new Spec 3 Renault engine appeared to hit a snag.
📻 "I've got no power"

Problems already for @danielricciardo!#ItalianGP 🇮🇹 #F1 pic.twitter.com/ssKY9SQcpH

— Formula 1 (@F1) August 31, 2018
Kimi Raikkonen put in the laps in the rain, adamant he is going to challenge Sebastian Vettel for the victory this weekend. Ferrari have not won at Monza since 2010.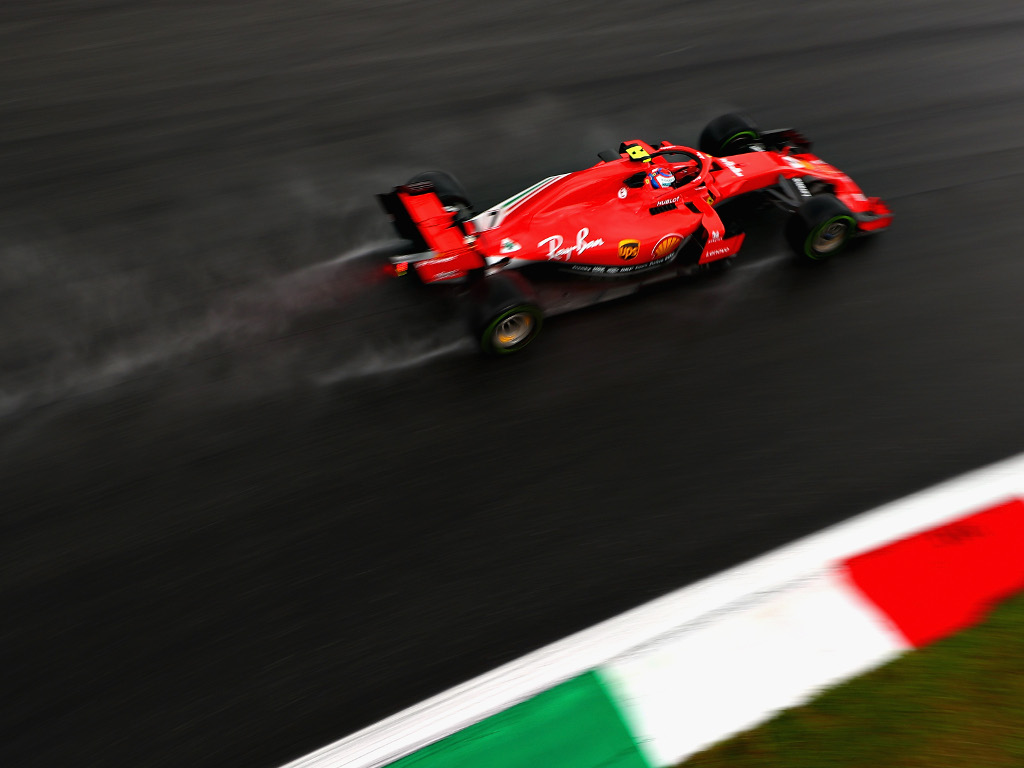 There was a lot more of this…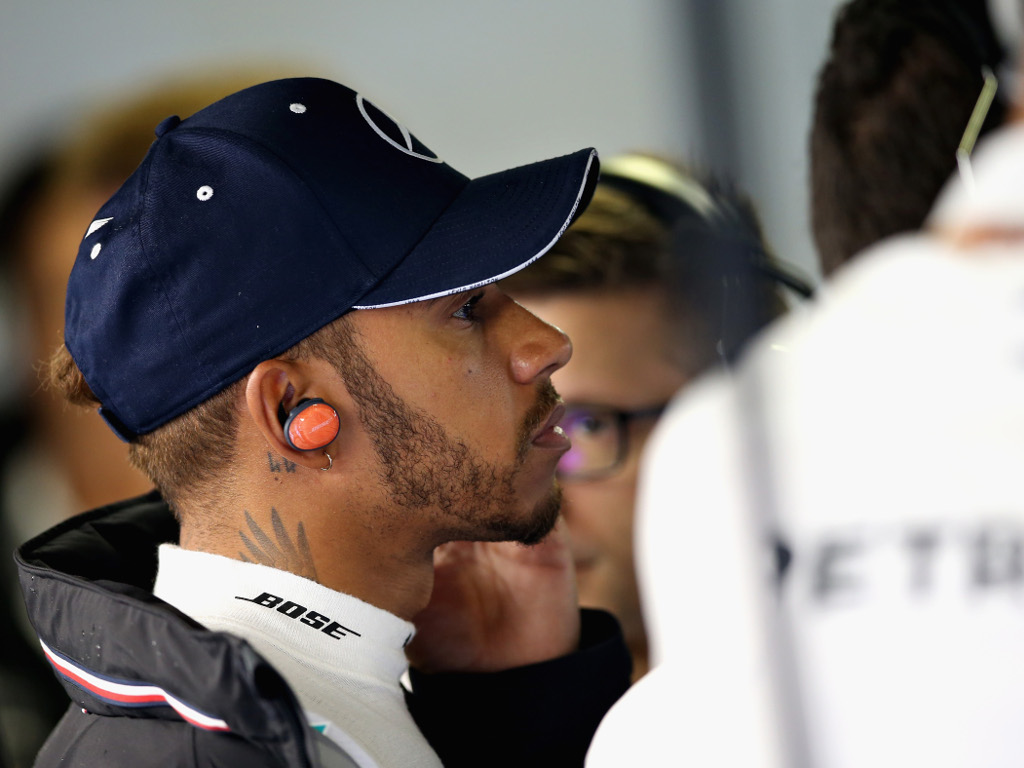 Than there was of this in the first half of the session.
Inters 💚🇮🇹 #ItalianGP pic.twitter.com/DrKsjSuIt1

— Mercedes-AMG F1 (@MercedesAMGF1) August 31, 2018
Vettel's running was curtailed due to hydraulic leak that necessitated a gearbox change.
Sky F1: There seems to be a small glitch on Vettel's Ferrari. He is out of the car, out of the garage, and on his way back to the Ferrari motorhome. Apparently the session is over for him. #ItalianGP 🇮🇹 #Seb5 pic.twitter.com/ttdWezyNks

— Sebastian Vettel #5 (@sebvettelnews) August 31, 2018
Valtteri Bottas led a Mercedes 1-2 as practice entered the final 30 minutes of play.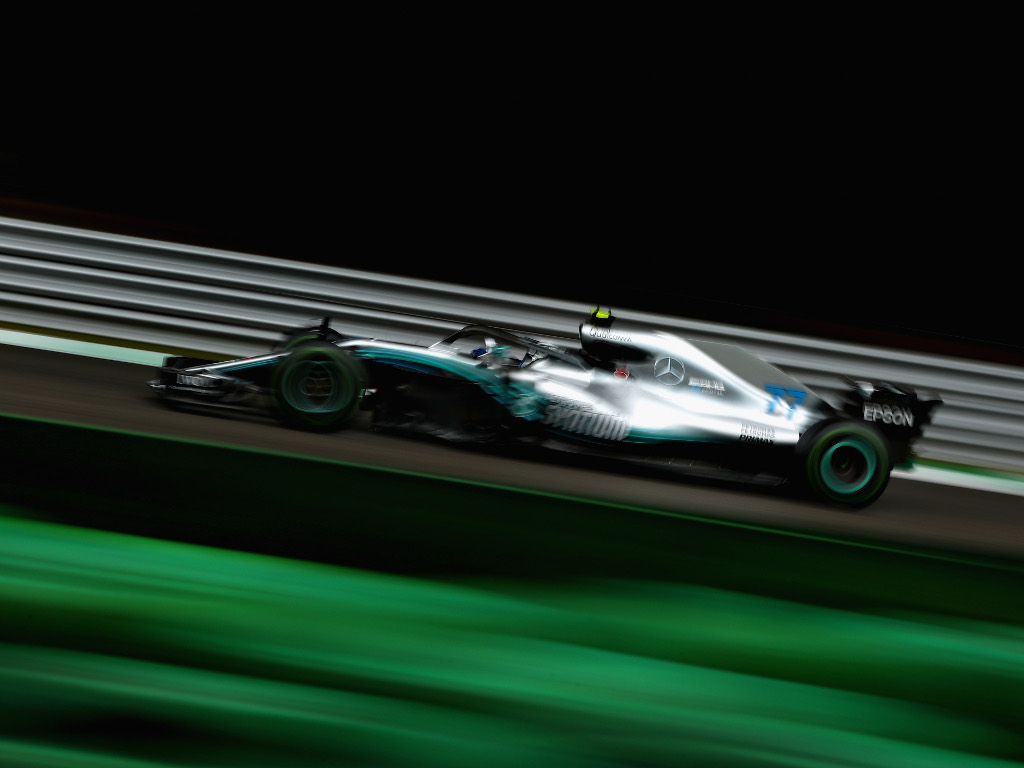 Brendon Hartley went quickest on a drying track as the New Zealander continues to fight for his Formula 1 future.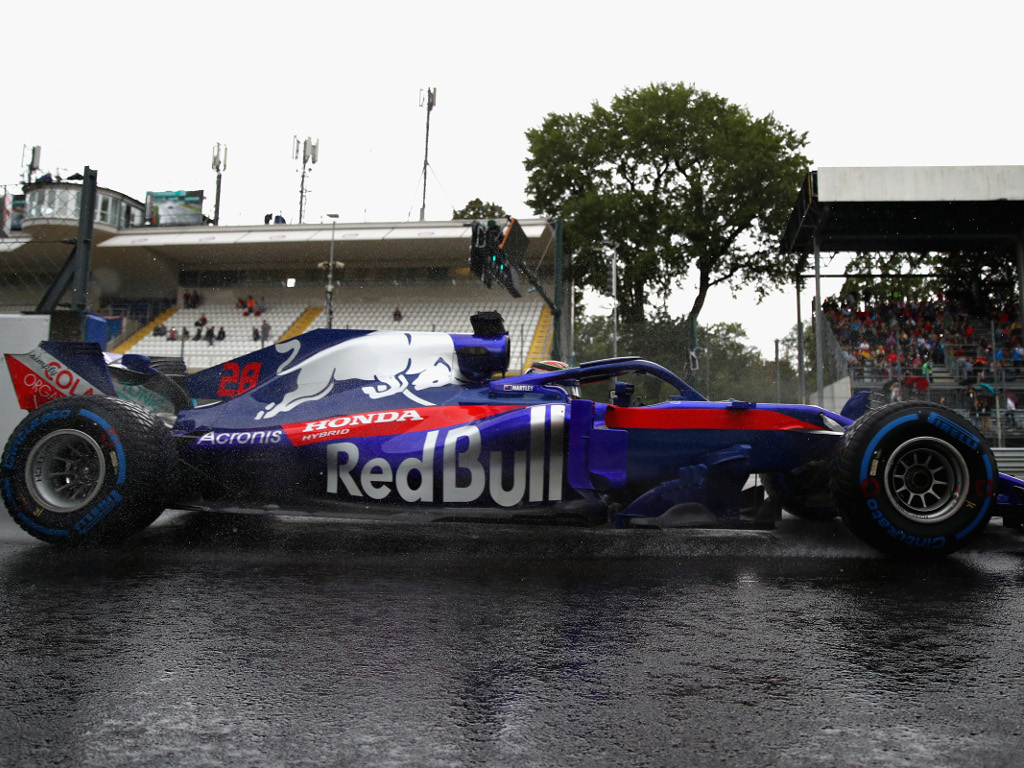 But when it was all said and done it was Sergio Perez who was P1 for Force India.
🏁 END OF FP1 🏁

TOP TEN
PER 📸
RAI
OCO
HAR
RIC
GAS
VER
SAI
HUL
BOT#ItalianGP 🇮🇹 #F1 pic.twitter.com/R0VE5C8t62

— Formula 1 (@F1) August 31, 2018
In the break between FP1 and FP2, Formula 1 released the provisional calendar for the 2019 season:
17th March – Australian Grand Prix, Melbourne
31st March – Bahrain Grand Prix, Sakhir
14th April – Chinese Grand Prix, Shanghai
8th April – Azerbaijan Grand Prix, Baku
12th May – Spanish Grand Prix, Barcelona
26th May – Monaco Grand Prix, Monte Carlo
9th June – Canadian Grand Prix, Montreal
23rd June – French Grand Prix, Paul Ricard
30th June – Austrian Grand Prix, Spielberg
14th July – British Grand Prix, Silverstone
28th July – German Grand Prix, Hockenheim
4th August – Hungarian Grand Prix, Budapest
1st Sept – Belgian Grand Prix, Spa
8th Sept – Italian Grand Prix, Monza
22nd Sept – Singapore Grand Prix, Singapore
29th Sept – Russian Grand Prix, Sochi
13th Oct – Japanese Grand Prix, Suzuka
27th Oct – Mexican Grand Prix, Autodromo Hermanos Rodriguez
3rd Nov – United States Grand Prix, Austin
17th Nov – Brazilian Grand Prix, Interlagos
1st Dec – Abu Dhabi Grand Prix, Yas Marina
But focus soon returned to all things Monza, with drivers eager to finally get to grips with a dry track…
However, within the opening two minutes of the session. This happened to Marcus Ericsson…
Spectacular! pic.twitter.com/KxPTKOQJv8

— DarcyF1 Multimedia (@darcyf1) August 31, 2018
Thankfully, the Swede was able to get out of the car himself.
😵 The @SauberF1Team man is up and out of his car after a dramatic crash #ItalianGP 🇮🇹 #F1 pic.twitter.com/FFTAZB8I0k

— Formula 1 (@F1) August 31, 2018
And, after a check over from the medical team, waved to the fans on his way back to the paddock.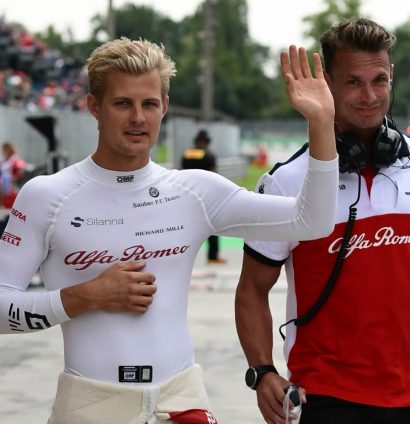 After a lengthy clean-up operation, it was finally time for some slick tyre running after a very wet morning. Kimi Raikkonen, Sebastian Vettel and Lewis Hamilton trading early blows in FP2.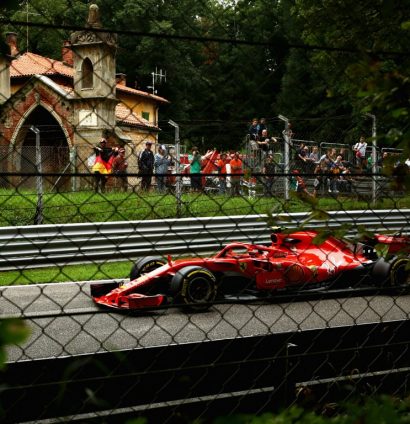 It wouldn't be a gallery without a shot of the old track. Rude not to.
Ah, Monza 😍 #ItalianGP 🇮🇹 #F1 pic.twitter.com/SSZWJyACpl

— Formula 1 (@F1) August 31, 2018
Back in the battle at the top, Sebastian Vettel came out on top of the session with a 1:21.105 – but that benchmark could have been even lower had he not tapped the barrier at Parabolica on his following hot lap.
Vettel into the tyre barrier at the Parabolica 😮#ItalianGP 🇮🇹 #F1 pic.twitter.com/XviY9q5Gmz

— Formula 1 (@F1) August 31, 2018
But, nevertheless, it was advantage Ferrari heading into qualifying day on Saturday.
Follow live timing and commentary from the Italian Grand Prix with the PlanetF1 race hub.