Ocon: 'Trust me, Alonso will be ready'
Esteban Ocon is looking to recapture the "podium feeling" – and knows his returning Alpine team-mate Fernando Alonso will be as good as ever.

Alpine line up on the Formula 1 grid for the first time in 2021 and their maiden challenger, the A521, certainly looks the part with its stunning blue livery, sporting shades of red and white to honour their French legacy.
And it certainly makes Ocon "proud to be a Frenchman".
Speaking after his first sight of the A521, Ocon said: "Wow…it looks great. Makes me proud to be a Frenchman.
"I can't wait to get behind the wheel. I'm very proud to be part of the Alpine F1 team, it's a team with French and British hearts. French passion and British grit, a perfect match.
"For me with French, but I've also been involved with British racing teams for the majority of my career, it's a perfect fit. I'm hugely excited by the project.
"Renault F1 team made great progress last year, and now as the Alpine F1 team we are even more ambitious, very clear competition strategy, and that needs to be visible. And the best way for us to do it is to race at the front.
"We now have a macho technical team, very motivated to deliver in their respective areas."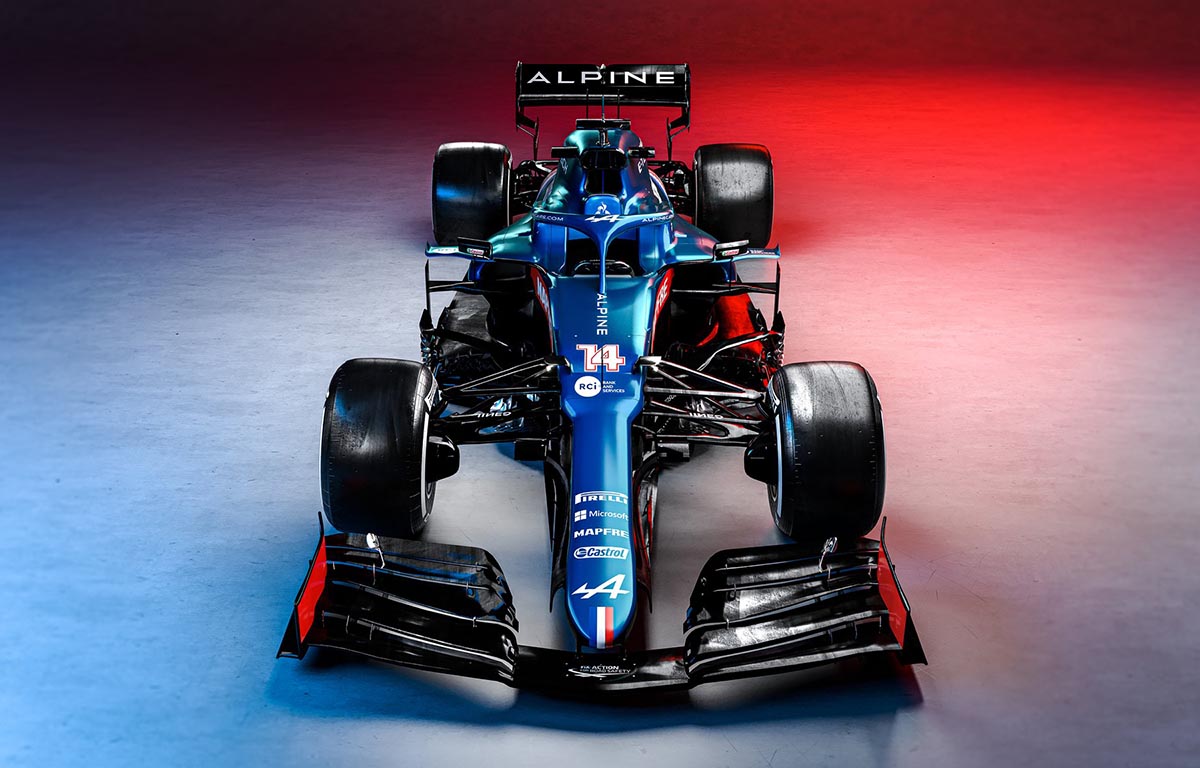 Check out the new 2021 collection on the official Formula 1 store!
Ocon said all the signs heading into the new season were "encouraging" as Alpine target consistency. On a personal level, he is looking to recapture that feeling of his first podium at the 2020 Sakhir Grand Prix.
"The changes with the technical team, so I have my engineers on the phone throughout the winter and the mechanics, and what I see is very encouraging," Ocon explained.
"I think we are in good shape. The car is an evolution of 2020, which is positive for us. The team is expected to get into Q3. We had good rhythm, plus I got that podium feeling, which I loved obviously, and I'm very keen to get that back.
"On the other side we had great results also, but what we want is to get them on a regular basis now. We want to improve more our form across all types of tracks, going back to tracks we know now, and also into a rhythm we know in a very intense season, which we know we can do."
While Daniel Ricciardo has now moved on to McLaren, Ocon now has another huge challenge on the other side of the garage in two-time former World Champion Alonso.
The Spaniard won both of his titles with Alpine's predecessor Renault in 2005 and 2006, and until his Formula 1 exit at the end of 2018 Alonso was regarded as one of the best all-round drivers on the grid.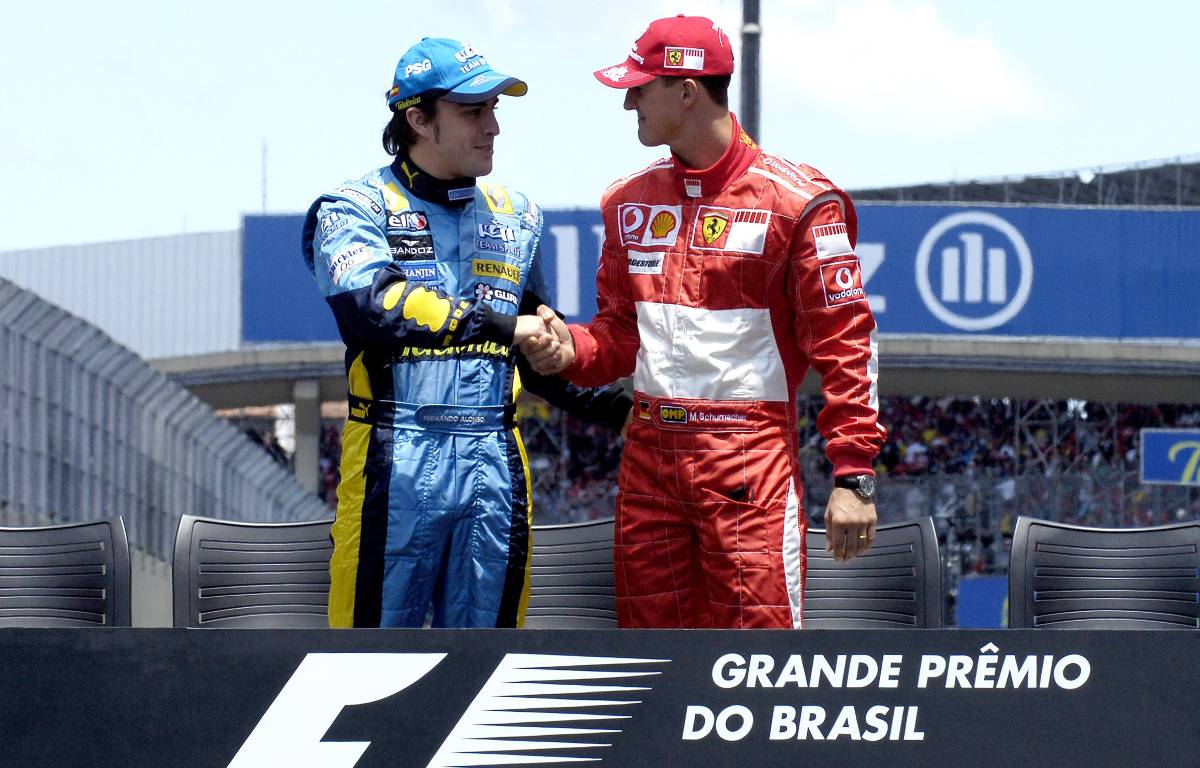 But, returning after a two-year hiatus, will Alonso come back as the driver he was, or will it be more like Michael Schumacher's situation when he made a comeback with Mercedes in 2010, having initially retired at the end of the 2006 season, but failed to rediscover his best form?
Ocon pointed out the fact Alonso set the fastest lap of the 2020 Young Drivers' Test, in which the Spaniard was given permission to take part, so he believes it is clear which version of Alonso is coming back.
Quoted by The Race, Ocon said Alonso "doesn't look like a 39-year-old and he doesn't drive like a 39-year-old".
"Trust me, he will be ready, and he will be performing at a top level," Ocon added.
"At the moment, what I've seen is basically his level at the test [last December], which was I think quite impressive for a comeback. Definitely he will be at the level [he was before his sabbatical].
"Of course, what happened to him recently [the cycling accident], I hope will be fine, I hope he will be able to test in Bahrain, that he will have good preparation, because obviously it's not ideal to be at that stage at this moment.
"I want to build on where I finished in 2020 and continue improving from that.
"But Fernando has had so much testing and so much preparation that he will be ready, no problem.
"He's done so many kilometres, he's been to the factory, he's been to the races. He won the title with Enstone as well in 2005 and 2006.
"Things have changed around, but you still find the people you work with back in those days and yeah, he basically knows 80% of the people here at the factory.
"He will be set and he will be ready, no problem."
Follow us on Twitter @Planet_F1, like our Facebook page and join us on Instagram!