Ocon: Racing in 2022 'more like the go-kart days'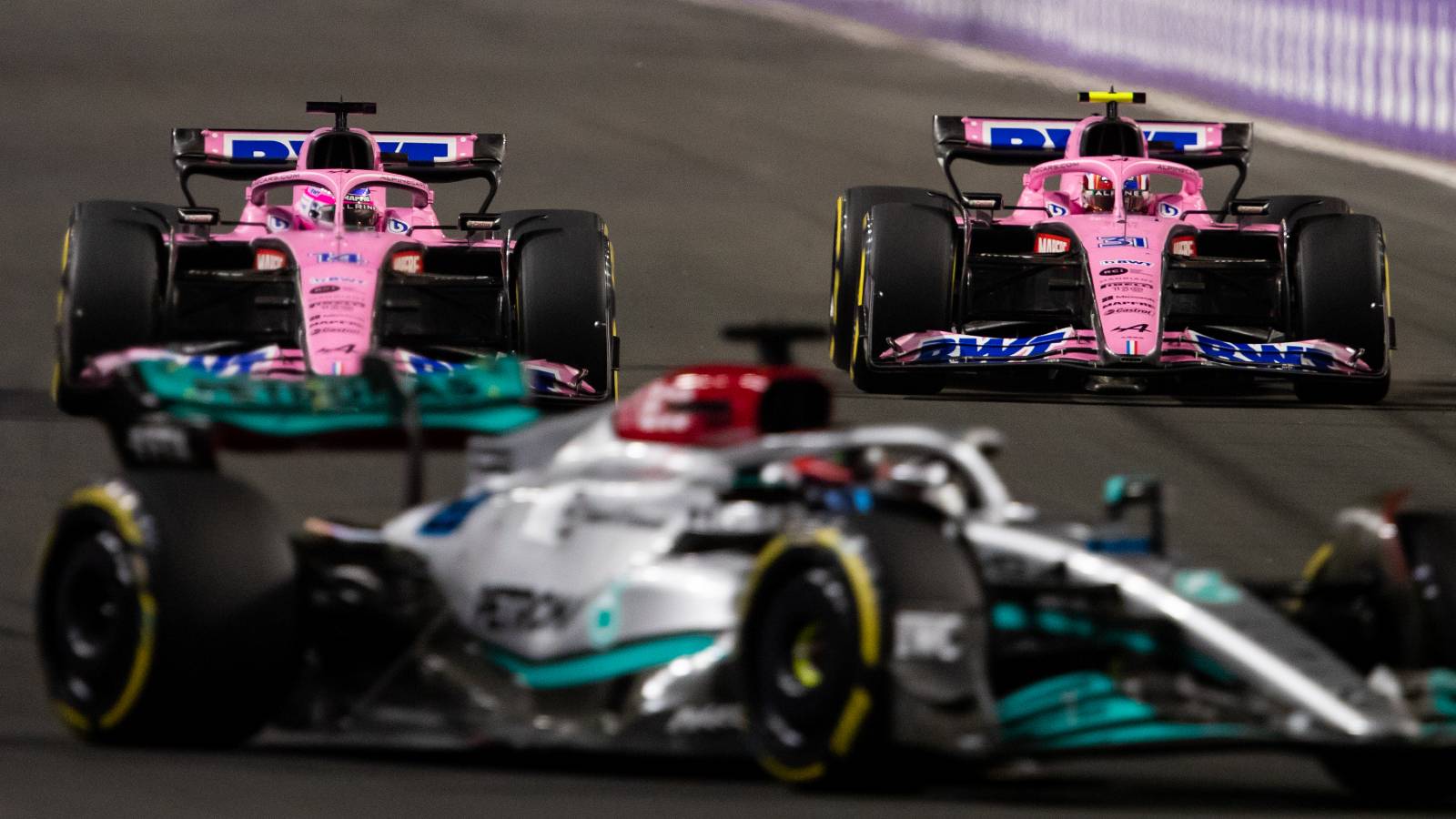 Esteban Ocon has compared racing in the new F1 era to the drivers' karting roots, given the opportunities to follow one another closely and better overtaking possibilities than last season.
Alpine driver Ocon was at the centre of one of the most entertaining battles of the race in Saudi Arabia last weekend, his nip-and-tuck fight with team-mate Fernando Alonso lasting for several laps as they diced for position without team orders before Ocon's race engineer eventually told him to hold position behind the two-time former World Champion.
Tightly-fought racing has taken place throughout the field in the early rounds of the season, with drivers lining up to praise the differences in the ability to race each other – Kevin Magnussen in particular saying it is "so much better" than when he left the sport at the end of 2020.
Ocon is no different, saying the regulation changes have had a positive impact on the driving experience, offering him and others more chances to get into close combat.
How good was that Alonso v Ocon battle? @FP1Will joined us to discuss the clash of the pink panthers and much more in our latest Torquing Point Show:https://t.co/RncrGI0s0m #F1 pic.twitter.com/K7wS279soy

— PlanetF1 (@Planet_F1) March 29, 2022
"It was a lot of fun," said Ocon after the chequered flag had dropped in Jeddah, quoted by The Race. "Good racing with Lando [Norris], Fernando, Valtteri [Bottas].
"It's a completely different philosophy now. Racing with these cars is pretty much like a go-kart race, so it's good fun.
"Before, basically as soon as we had a chance we had to go for it because you might only have one chance. Now, you have two or three chances in the lap to overtake so you need to time it right.
"You need to make the gap at the right time and you know if you don't make the gap to the cars behind they are gonna have DRS and get you back.
"So it's a different philosophy to racing, more like the go-kart days. It's good."
Lando Norris echoed Ocon's sentiments, although the racing improvement comes with the caveat of being the driver ahead when positions are swapping back and forth as it is not as easy to get away.
"We could follow much closer [in Saudi Arabia] than last year, which is good news," the McLaren driver said.
"It's also bad news because like with Esteban, I got ahead but it's much easier for them to then keep up and have a go at you on the next lap and you see maybe more backwards and forwards!
"I think you saw that with Max [Verstappen] and Charles [Leclerc] as well. It's fun and definitely makes for a more exciting race to look forward to."
Ocon says 'best defence is the attack' with new cars
Esteban Ocon claimed that with these new cars, the best form of defence is to actually attack.