How Esteban Ocon almost saw mega Monaco qualy lap fall apart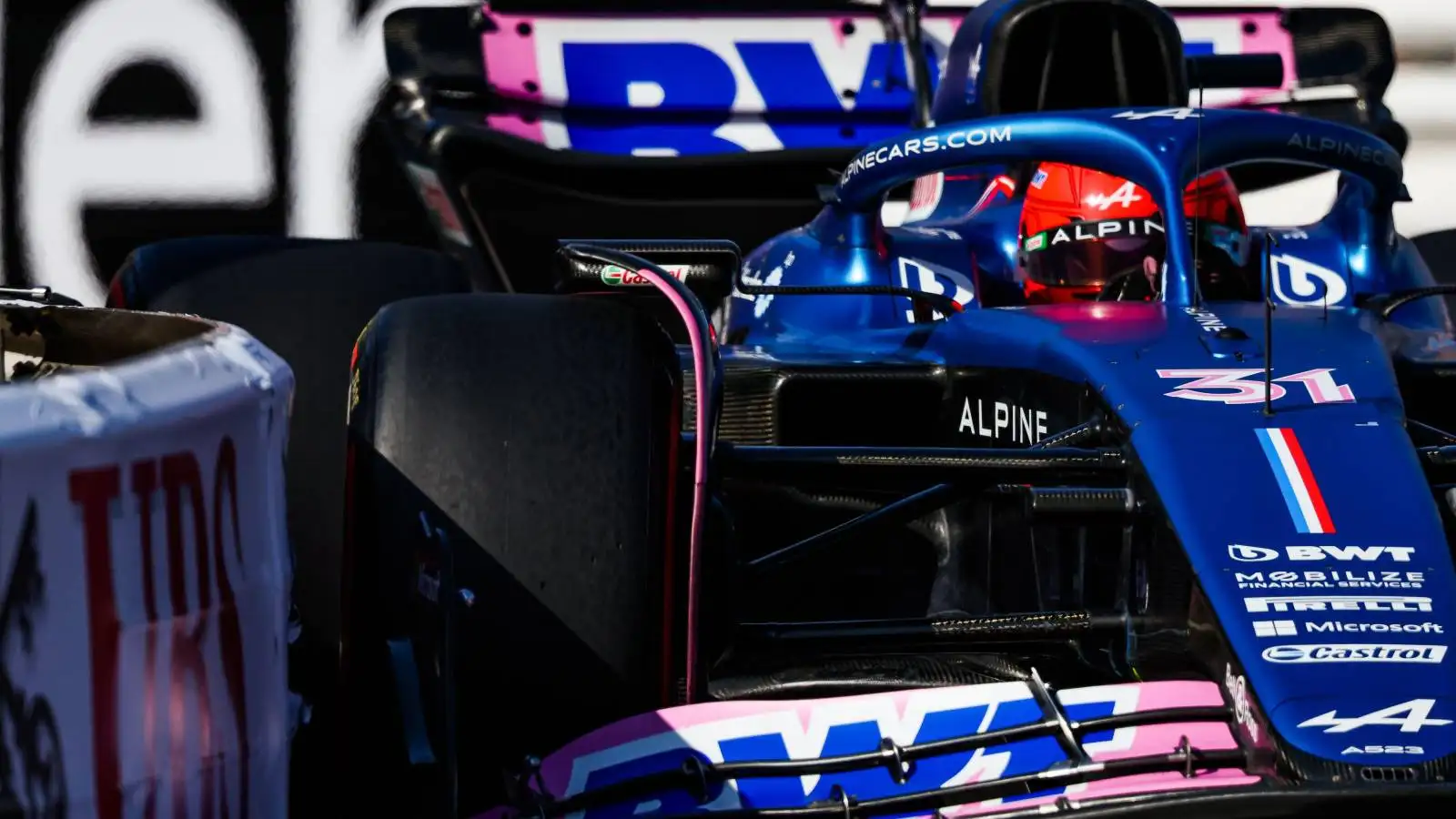 Esteban Ocon will head the second row for Sunday's Monaco Grand Prix, though his Alpine survived a "massive hit" of the wall on the way to that achievement.
When it comes to discussing unique Formula 1 tracks, they do not get any more unique than the Circuit de Monaco, with the streets of Monte Carlo demanding immense bravery and precision from the drivers taking on the challenge.
And with the driver able to make the difference here to perhaps the greatest level anywhere on the calendar, it makes qualifying day typically a must-watch occasion.
And 2023 was no different, Ocon delivering a sublime performance which at one stage saw him on provisional pole for the Monaco Grand Prix.
Ultimately he could not turn that into a first career pole, Red Bull's Max Verstappen taking that honour for the first time in Monaco during his career, but Ocon nonetheless was within two-tenths of the Championship leader come the chequered flag.
Ocon even gained a spot on the grid, going from P4 to P3 after Ferrari's Charles Leclerc was given a three-place grid drop for impeding Lando Norris during Q3.
But for all the excitement and pride, Ocon revealed that it so nearly ended in the barriers for him, which are always extremely willing to ruin plans for all competing out there.
"Turn 7" was the scene of Ocon's almost-shunt, the Frenchman revealing that he probably carried "10 kph more than I did on the previous lap".
"I did enjoy that one, what a day!" Ocon added when speaking to Sky F1 before news of Leclerc's grid drop had emerged.
"If you told us before the weekend that we're going to be in the top five and fourth on the grid, I think we would have definitely signed and that's what we've done.
"A hell of a lap at the end. I hit the barrier, it was not a brush anymore, it was a massive hit, but the car stayed in one piece and I managed to finish the lap like that.
"It was a really well-built weekend, from the first session even to the time at the simulator just before, very pleased with the work that we've done and we can be proud of ourselves today."
PlanetF1.com recommends
Charles Leclerc Monaco curse continues with grid drop for blocking Lando Norris
Ted Kravitz unveils key new information on Lewis Hamilton-linked Brad Pitt F1 film
Ahead of Ocon on the grid it will be his former Alpine team-mate Fernando Alonso making that dash into Turn 1 alongside Verstappen from the front row.
And that means Ocon smells opportunity in the potential "chaos", as he is certain that Alonso will very much go all-out attack to take the lead, considering how difficult, perhaps even impossible it could be to overtake Verstappen after that first turn.
"If Fernando is starting second he's going to want to take the lead," said Ocon. "From there I'm hoping it's going to create some chaos and I make my way around and gain a couple of positions."
Ocon's Alpine team-mate Pierre Gasly will launch from P7 as the Enstone-squad go in search of a solid haul of points, and perhaps even a Monaco podium.