Alpine: Ocon's Hungarian win not a breakthrough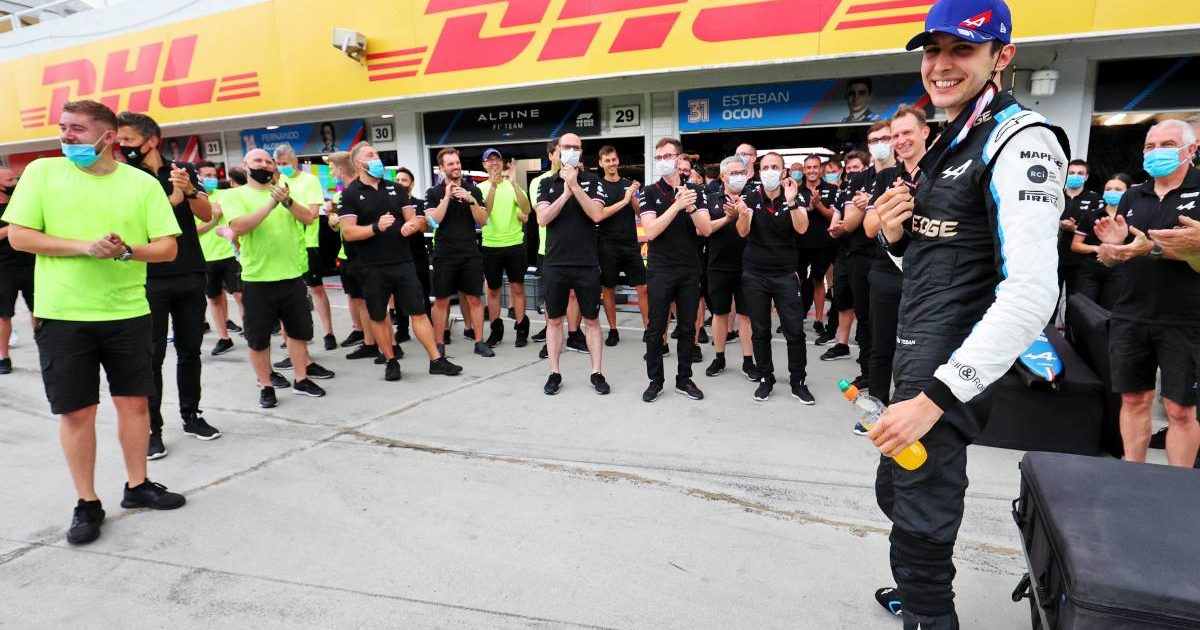 Alpine will not let themselves get carried away that Esteban Ocon's shock victory in Hungary signals a big improvement in fortunes.
Not since Kimi Raikkonen won in a Lotus-badged car at the 2013 Australian Grand Prix had the Enstone-based factory tasted F1 success as a constructor, until Ocon crossed the line first at the Hungaroring.
It was a race in which the Frenchman enjoyed his fair share of luck, with five different podium finishers of either 2020 or 2021 eliminated in a melee at the first corner while two more suffered damage to their cars that severely compromised their chances.
Ocon did everything right and brought home a one-four result for Alpine completed by Fernando Alonso. But the team are wary that the next race, the Belgian Grand Prix, on a very different type of circuit, may not see them to best effect.
Asked by Racer if the Budapest result marked an overall step forward for the team, Alpine sporting director Alan Permane said: "I don't think so, unfortunately.
"I think if you look at where we were in qualifying [Ocon eighth, Alonso ninth] that track we felt would suit us.
"I think we are where we are. We will continue learning the car and will continue improving it, but only by small amounts like others will do theirs.
"The next race (at Spa) is a tough one. It's a long, quick track and we are a bit nervous about that in the race. We don't feel we have the same raw performance on those very long tracks, the high energy-demand tracks. So we are not thinking that far ahead."
Torquing Point - The battle for fifth
Finley Crebolder and Charlotte Lines from Planet F1's Torquing Point podcast discuss the close battle for fifth between Alpine, AlphaTauri and Aston Martin as we reach the summer break.
Despite Permane's reservations, Spa was a circuit where Renault, as Alpine were branded last year, fared particularly well in 2020 with Daniel Ricciardo and Ocon finishing fourth and fifth – their best combined result at that stage of the campaign.
Even if Belgium does not offer such promise 12 months on, Alpine can go there knowing they are capable of closing out victories when the opportunity comes along.
"They are always special (wins)," added Permane. "It's a long time since we'd won a race – I think someone said to me Melbourne 2013. I think I was on the podium then so that was very nice as well.
"But this was very special. Of course, the first year of Alpine and it just coming together for them. Plenty of new people here, new motivation, so it always helps."