Ocon: Alpine seized chances, now we need a fast car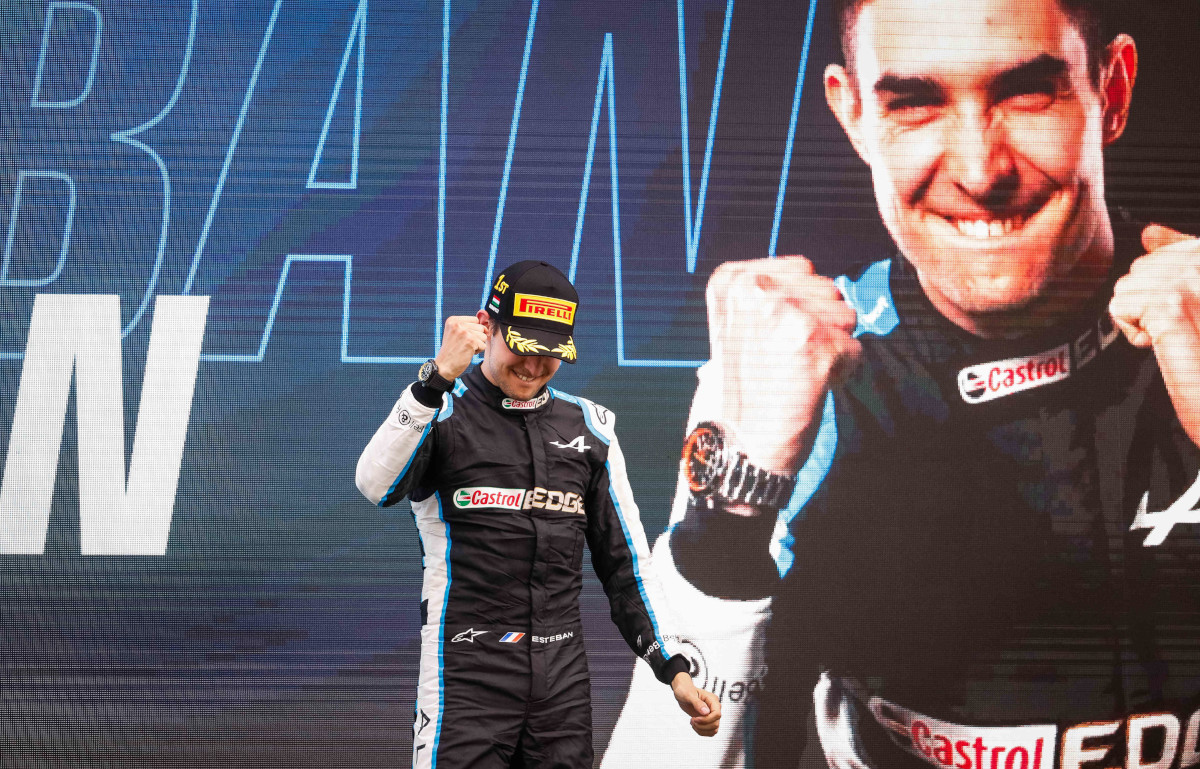 Alpine may not have had the fastest car on the grid last season, but Esteban Ocon has applauded his team for seizing their opportunities.
Opportunities that resulted in his maiden grand prix win at the Hungarian GP.
Last season Alpine finished P5 in the Constructors' Championship, one of four teams to secure a grand prix win.
That was without a doubt the highlight of the Frenchman's 2021 campaign, Ocon racing from eighth on the grid to first at the chequered flag.
He was able to make the most of a first corner crash that eliminated Valtteri Bottas and Sergio Perez and dropped Max Verstappen to the back of the field with a damaged car.
Ocon's chances were further boosted when Lewis Hamilton was the only driver to stay out on intermediate tyres for the restart, the Mercedes driver eventually having to pit for slicks which put Ocon up into the lead.
But it wasn't all luck, Ocon doing an exceptional job at holding off the Aston Martin of Sebastian Vettel while his team-mate Fernando Alonso helped by holding up the charging Hamilton.
It was Alpine's ability to make that most of opportunities that arose that has Ocon feeling confident ahead of the 2022 season.
Something's coming… We're edging closer to the new era of #Alpine innovation.

Save the Date 🗓️ 21.02.22#A522 @alpinecars @alpineracing pic.twitter.com/eYk9459ylb

— Alpine F1 Team (@AlpineF1Team) January 26, 2022
"Yes, definitely," he told GPFans. "This is what we wanted to do.
"We knew we didn't have the fastest car, we didn't have the fastest package overall to be fighting there at the front, but as soon as there was an opportunity, we were there to be able to take them.
"Qatar, Saudi, Budapest, almost Sochi for Fernando."
With the Alpine team seemingly on top of their strategies, Ocon says the next step is to build a "fast car".
He reckons when the team does that, they'll have nothing to fear when racing against Formula 1's top teams.
"We wanted to operationally be on top of our games and we did so last year," he said.
"And I think we can be proud of that because that means that when we're going to have a fast car we can be fighting up there with the top cars and the top teams without being afraid."
Alpine will unveil their 2022 car on 21 February, two days before the first pre-season shakedown at the Circuit de Catalunya in Spain.
PlanetF1 Verdict
Ocon: Alpine seized chances, now we need a fast car
Esteban Ocon has applauded his team for seizing chances last season.