Ocon: Alpine used hard but fair tactics against Gasly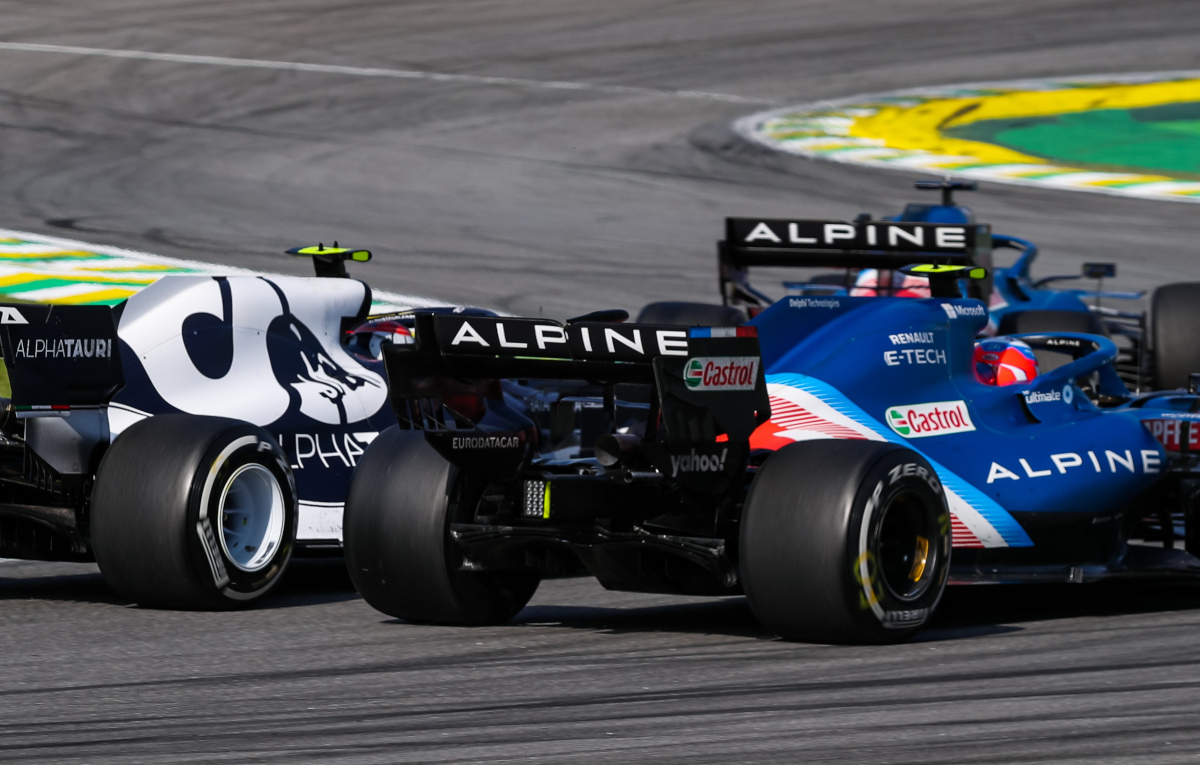 Esteban Ocon concedes Alpine pushed their tactics to the "limit" as they tried to keep Pierre Gasly behind them at the Sao Paulo Grand Prix.
Alpine and AlphaTauri are locked in a battle for fifth place in this year's Constructors' Championship and arrived in Brazil level on points.
Gasly lined up ahead of the Alpine team-mates on the Sao Paulo grid, the Frenchman P7 to his compatriot's P8 while Fernando Alonso was 12th.
It was not long though before Gasly was racing against both Alpines, the team doing all they could to keep him at bay.
"It was fun and, yeah, we pushed it to the limit," Ocon said of that tussle to Autosport.
"So what happened is we switched position with Fernando once. Then Fernando was in front and Gasly caught up to us, and then I said on the radio 'would be good if Fernando could give me the DRS' to try and keep Gasly, and he reacted straight away.
"He did, changed his line into the last corner, so I take the inside, not have the dirty air and then be close to him on the exit.
"Basically we managed to keep Gasly behind for three or four laps and he would have passed us straight away if we didn't do any tactics like that.
"It was hard but fair. I think we've shown how strong the team spirit is and how ready we are to take that fight until the end."
Both Ocon and Alonso played the team game as the Alpine pit wall saw fit depending on which of the two drivers was quickest at the time.
Gasly eventually passed both drivers, finishing P7 with Ocon eighth and Alonso in ninth place.
That meant Alpine and AlphaTauri left Brazil still tied on points, up to 112, with Alpine ahead by virtue of Ocon's Hungarian Grand Prix win.
"We pushed it to the limit," Ocon added. "But that's the only chance we have to beat them in the Constructors'.
"It's been not enough unfortunately for us to stay in front, but we keep the championship tied one more time. And that's good."
Alpine and AlphaTauri's fierce fight for P5
AlphaTauri are now joint on points with Alpine in the Constructor's Championship.