Esteban Ocon believes this is not the end of Mick Schumacher's F1 career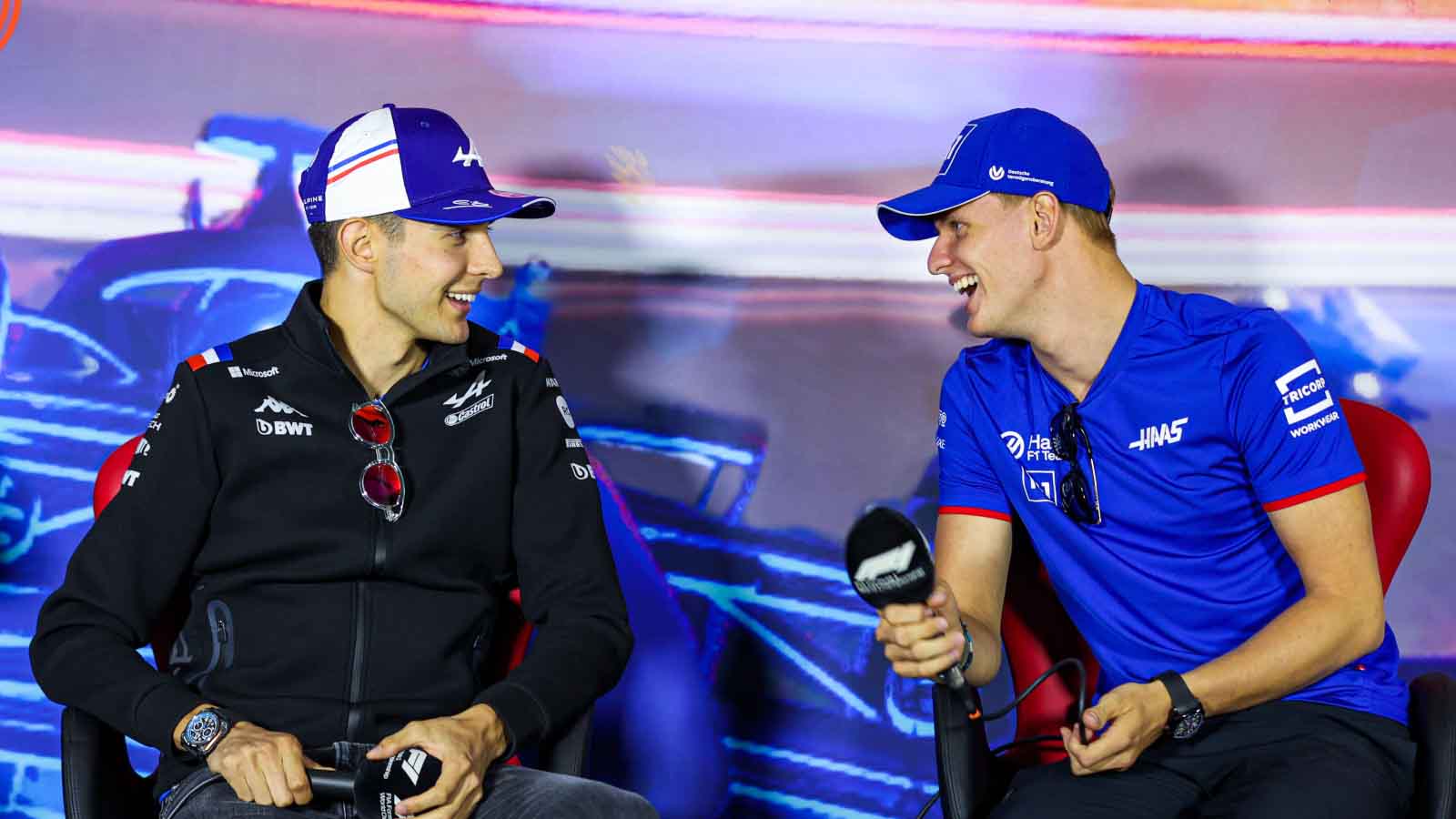 Esteban Ocon has backed Mick Schumacher to return to Formula 1 after the German's exit from Haas was confirmed.
Following months of speculation, Schumacher's departure from Haas was confirmed with Nico Hulkenberg stepping in to to replace him in what was the final 2023 seat to be decided.
With the lack of 2023 seats, that means at least a year out of the sport for Schumacher and there have been plenty of questions as to what comes next for the 23-year-old.
But one man who is backing a swift return for Schumacher is Ocon, who was one of many drivers to leave a message under Schumacher's Instagram post revealing his Haas departure.
"We all know it's only a matter of time!! You will comeback," Ocon commented along with the fist emoji.
He followed up on that sentiment later that day by telling media including PlanetF1 that he believes Schumacher will return.
"He will be back I believe," the Frenchman said. "He will obviously work hard with his team to come back.
"I've been out of sport and I know how it feels after two years to go out. But you know, the work, hard dedication and just being here each time there was a kind of [opportunity] that's the thing that brought me back to the sport and I'm sure he will have a shot again."
Having driven for Force India from 2017 to 2018, Ocon spent a year out of the sport before returning with Renault in 2020. Now, he is one of the most assured drivers on the grid contract wise with his current deal set to expire at the end of 2024.
Ocon is one of six drivers with a new team-mate next season but it may not be the partner he wanted to be joined with.
The Frenchman said in September that Schumacher would have been his preferred team-mate as the two were "good friends."
"People know that my choice if I had anything to say would be Mick, if he doesn't have anything lined up next year," Ocon said during the Dutch Grand Prix weekend.
The man he has ended up alongside with is Pierre Gasly who he is known to have had a frosty relationship with in the past. Despite this, the two have vowed to put their differences behind them when they race for Alpine next year.
Additional reporting by Thomas Maher
Read more: Haas confirm 'solid, reliable racer' Nico Hulkenberg for 2023