Esteban Ocon confirms 'very big brake problem' behind Q1 exit in Singapore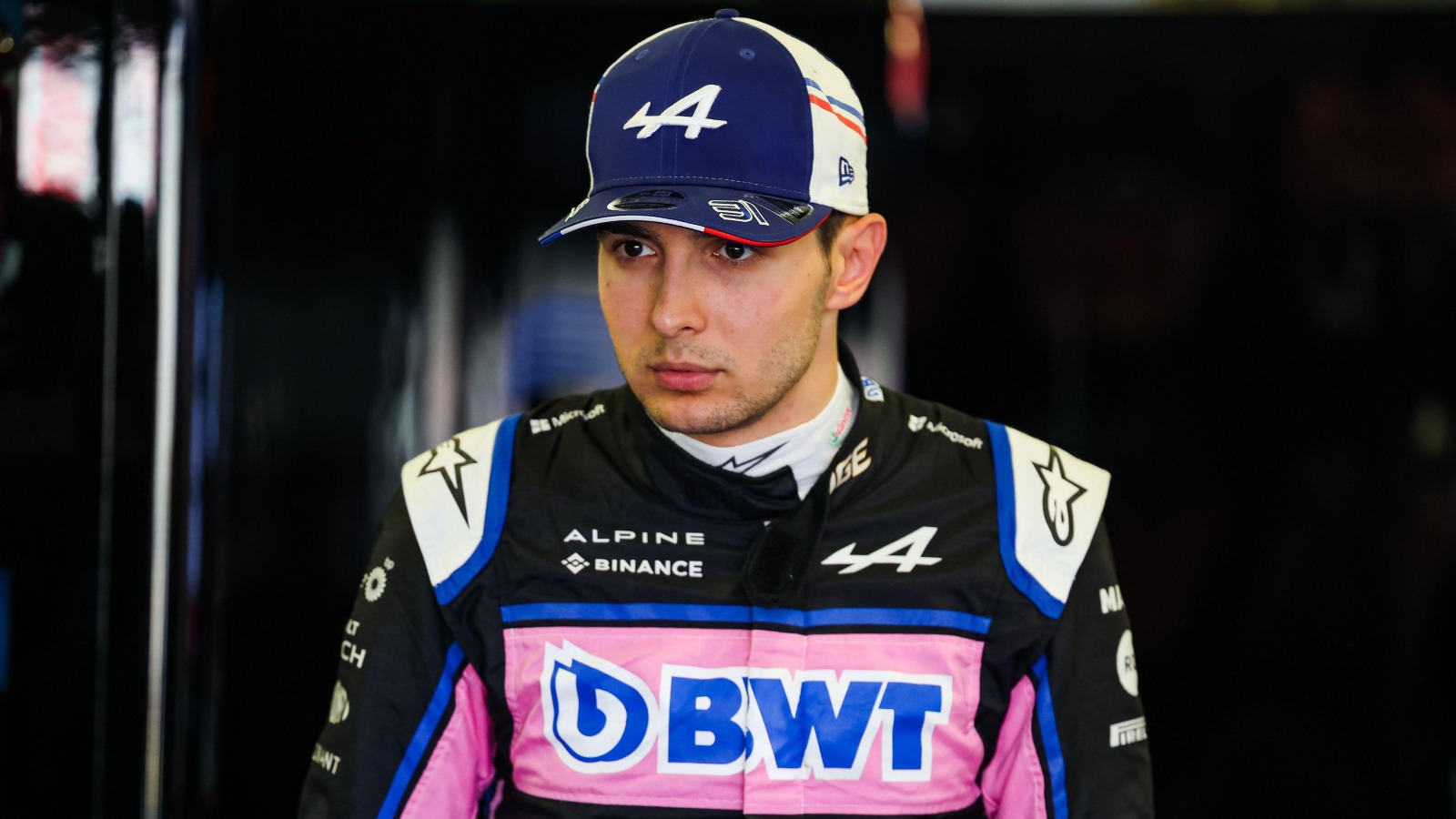 Esteban Ocon had his sights set on Q3 at the Singapore GP, but a problem with the brakes on his Alpine saw him fall at the first hurdle.
After a very strong run through practice, both Alpine cars in the top 10 during all three sessions, it looked like both Ocon and Fernando Alonso were on to make Q3 come qualifying.
Alonso got there and went several steps further by claiming P5 on the grid, but Ocon will start from P18, having suffered elimination during the opening session.
Understandably this proved to be a huge disappointment for Ocon, but it was not all down to him, as a braking issue struck him down at a critical time.
Having complained over team radio of this braking problem once his elimination was confirmed, Ocon reaffirmed that he had ran into such an issue when speaking to reporters after the session.
Without that hindrance, Ocon said that making Q3 was the very least that was possible.
"We suffered a very big brake problem on the last lap, the car was pulling to the right massively and felt very disconnected," he said.
"But we think we know the reason why, there's a bias for various reasons, this happened and you know what happened has happened, we can't change the past now, but definitely the aim tomorrow is to come back into points. We have a strong car so it is even more disappointing obviously.
"Q3 at least was possible, that's where we sat in FP1, FP2 and FP3, the whole weekend comfortably.
"But if there's one place that…the car is performing, and we start that far back at least we can use it tomorrow."
As for Alonso, he felt that Alpine made the most of the conditions, explaining that in normal circumstances P5 would have been out of his reach.
But after a qualifying session that was "borderline enjoyable" in those conditions, he is hoping for a less stressful race.
"I think I'm happy. I think dry conditions or wet conditions, we will never be top five," Alonso explained. "I think we maximised the conditions and we took advantage.
"But it was very challenging, I mean, borderline to be enjoyable because it was so tricky to get the grip on track and especially when we switched to the dry tyres from Q3, it was a brave move for everybody to switch to those and understand and guess what the grip was.
"But yeah, a lot of adrenaline, hopefully tomorrow we have a more boring race, enough of the stress today. I think today was probably the most challenging qualifying of the year for sure."
Alonso was caught in the middle when it came to deciding whether or not he risked it on the soft tyres for Q3.
But, seeing the cars come past him in the pit lane who had made that choice, he said that made it obvious what he needed to do.
THE GRID

A tantalising line-up for Sunday's action 🤤#SingaporeGP #F1 pic.twitter.com/qDHy7Ti6GN

— Formula 1 (@F1) October 1, 2022
Asked who made the final call on dry tyres for Q3, Alonso replied: "On Q3 it was more me, but I was 50/50, then we saw the first three cars leaving the pits with a soft tyre, so it was no question, I think everybody was thinking the same. So that helped us a little bit to make the final decision."
Alpine are sporting an upgraded floor on both cars in Singapore, and though Alonso said that the numbers are looking good, he does not believe that this is the venue where best to judge these updates.
Instead, he feels that Suzuka next up will offer a better indicator of how they have performed.
Asked how the upgrade feels, Alonso replied: "They were good. I think yesterday we test them, the numbers are good.
"In Singapore I think it's very difficult to understand the upgrades because the circuit doesn't allow you to feel really the grip of the car, I think Suzuka will be a better test. But all the numbers they look good, so positive stuff."
Read more: Winners and losers from Singapore Grand Prix qualifying