Camper van to F1 winner: Ocon's road to the top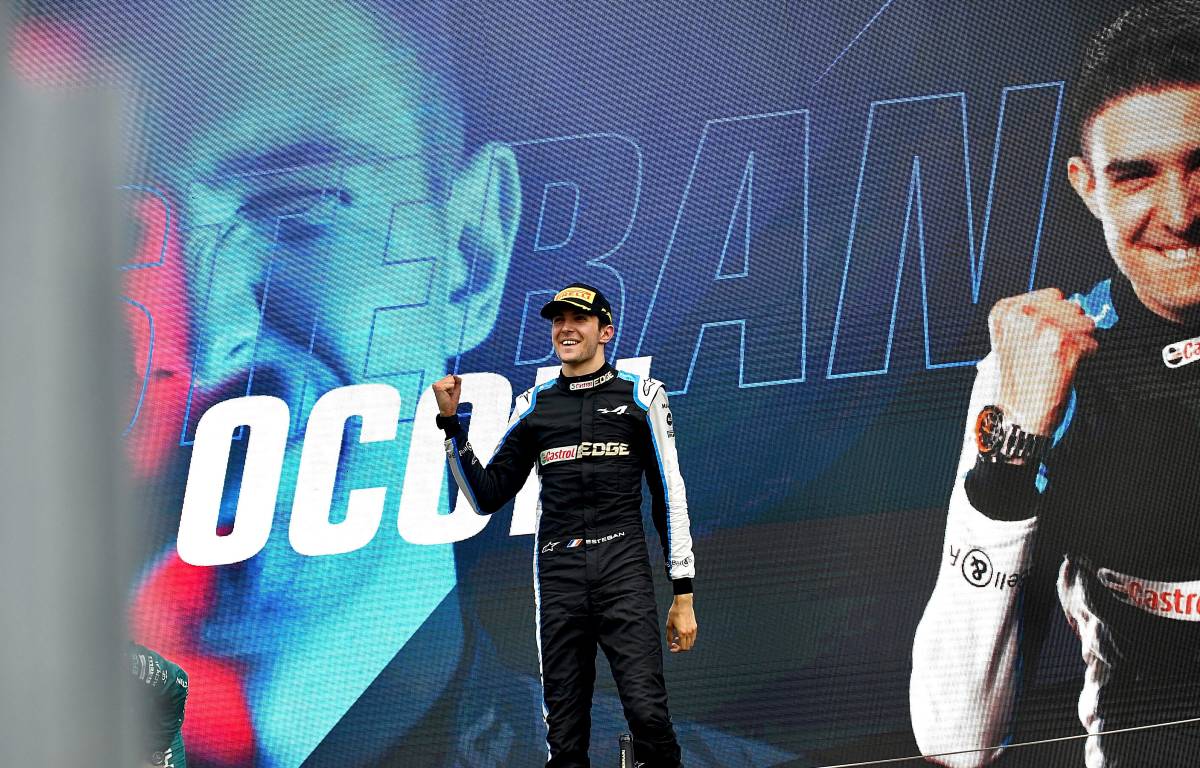 Esteban Ocon, who once said Toto Wolff had saved him from a career at McDonald's, has recalled more of his struggles on route to becoming an F1 winner.
The Frenchman is the latest driver to taste victory in Formula 1, doing so in the Hungarian Grand Prix as he achieved a surprise success for the Alpine team.
But whereas some drivers were, it must be said, born with a silver spoon in their mouth, Ocon definitely does not fit into that category. He climbed the motorsport ladder the hard way, and was braced for a life working in a fast-food restaurant had it not worked out how it has.
It all hinged on what happened after Ocon, then 18 years old, had won the European Formula 3 title in 2014, then heading to the GP3 Series in which he also triumphed.
Ocon has said previously: "Between the end of 2014 and the start of 2015, if Toto Wolff had not been there to help me I would probably be flipping burgers at McDonald's now.
"Without the support, I would not have been able to continue racing. I didn't have any money. But then Toto came to talk to me…"
I don't know what to write I'm lost for words, we just won the Hungarian @f1 Grand Prix i will forever remember this moment !!🔥
Thank you to @AlpineF1Team without them I would not have make it, and what a drive by the legend himself @alo_oficial he's part of this too 🔥 #P1 pic.twitter.com/PpbyTOD4oL

— Esteban Ocon (@OconEsteban) August 1, 2021
Get the new look Alpine merchandise via the official Formula 1 store
Wolff managed Ocon's career from that point, adding him to the Mercedes junior programme, although he now has a contract with Alpine until the end of 2024 and George Russell has moved ahead of him in the pecking order for a future race seat with the World Champions.
But there is more to Ocon's story of humble beginnings. Son of a mechanic, his Spanish father sold the family home to finance his career and they lived in a camper van.
"I was 11 or 12 years old, I remember everything," said Ocon, quoted by Corriere della Sera. "I couldn't afford to fail with all the sacrifices my parents made.
"They had faith in me. After all, it was a good life, always on the move. I didn't mind living in a camper."
The other tough part of Ocon's journey to the top step of the podium was the year he spent in 2019 fulfilling an arduous schedule in the Mercedes simulator before landing his move to Renault.
"It was an exhausting year," he said. "I drove many kilometres in the factory and then in the tests. They used me a lot – I came out of that experience really tired."
All of the hard work paid off, however, with that unforgettable success in Hungary.