Esteban Ocon 'convinced' he could fight with Max Verstappen at the sharp end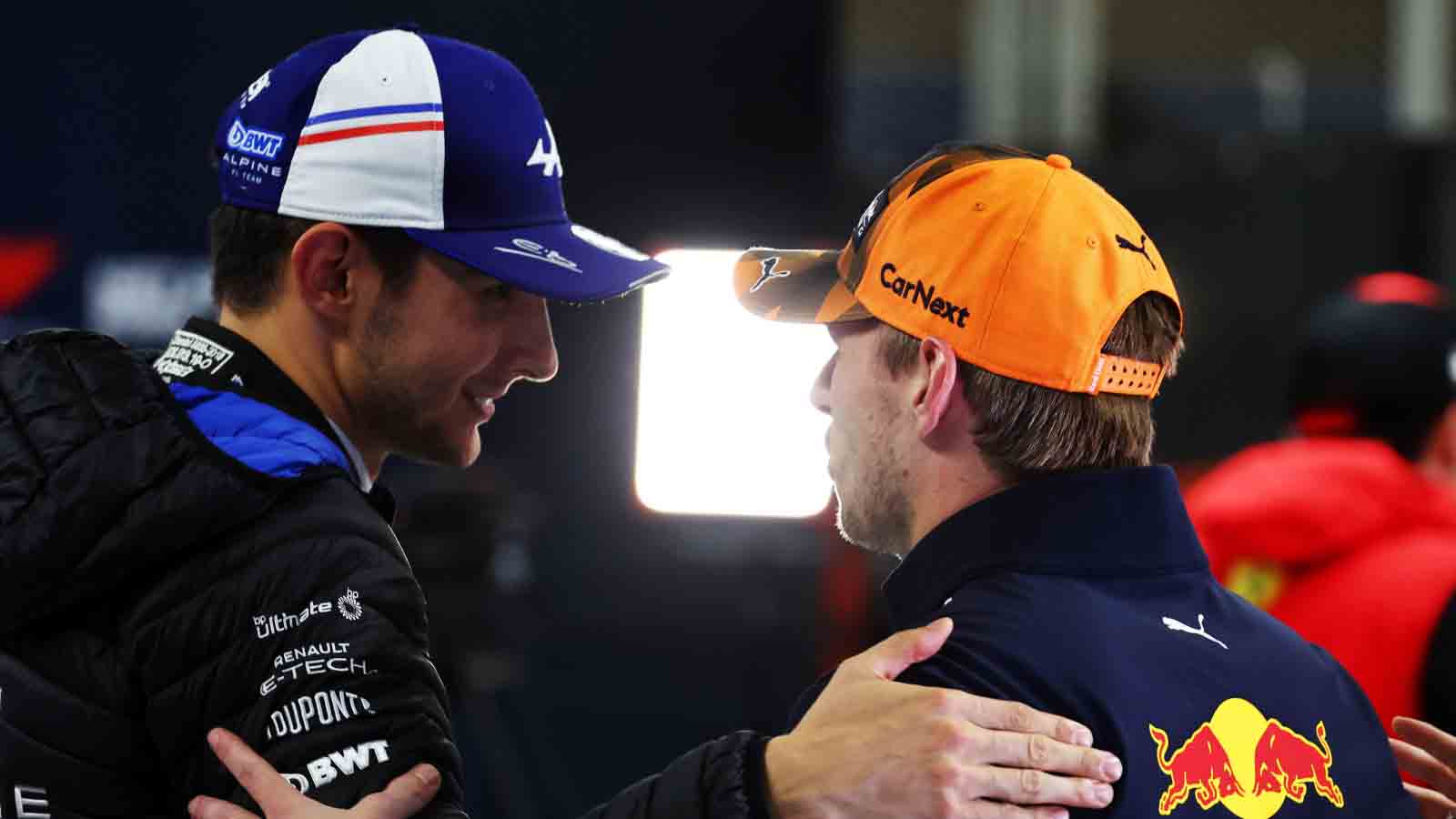 Esteban Ocon heaped praise on Max Verstappen for his title success, but feels "convinced" he could compete with his long-time rival at the front in a car capable of doing so.
Ocon and Verstappen have raced each other long before their time in Formula 1 started, with the two having fought for title glory in the Formula 3 European Championship in 2014 and in other championships beforehand.
Ocon was the one to come out on top that season, winning the championship while Verstappen finished third – but it was the Dutchman who was promoted straight to Formula 1 the following year to become the sport's youngest ever driver, where Ocon followed up his European F3 success with the GP3 title in 2015 before making his way onto the grid.
The pair had endured a frosty relationship in the past, exemplified best when Verstappen shoved Ocon in parc fermé when the two collided at Interlagos in 2018 while the Frenchman was looking to unlap himself in the race, but he says they have a better time of things between them these days – and he was full of compliments for what the Red Bull driver has gone on to achieve.
"We get along fine now and have a lot of respect for each other. I wish him all the best," Ocon said of the two-time champion when speaking to Dutch publication NOS.
"He is simply a super talent now. Max is always and everywhere competitive and has been for years.
"I've known it since I was a kid. Ever since karting he dominated championships. After that, he was fast in every car he was in.
"His world titles are richly deserved. Last year I already thought so and this year he is putting in a top season. I'm proud that a driver I grew up with is emerging like this.
"Max is a shining representative of my generation. He is one of the greats of this sport."
When discussing his own title credentials for the future, Ocon believes that if he and Alpine can find a way to produce a car capable of fighting against Red Bull in the coming seasons, he will be able to take the fight to the reigning World Champion.
Despite the gap between Alpine and Red Bull being significant at the end of the year, he is certain the team will be searching for ways to close their disadvantage to the Drivers' and Constructors' champions.
"I am convinced of that, and I should be. If you don't believe in yourself, you are already hopeless in this sport," Ocon explained.
"I have a contract until the end of 2024 and this team is going to do everything it can to close the gap to the top. I have confidence in that and am fully committed.
"I'm not driving here to compete, but I'm growing every weekend. Moreover, the gaps between the teams will become smaller and smaller in the coming years."
Read more: Mattia Binotto reflects on Sebastian Vettel's Ferrari 'failure' and decision to axe him