Ocon wants COTA to work on ironing out bumps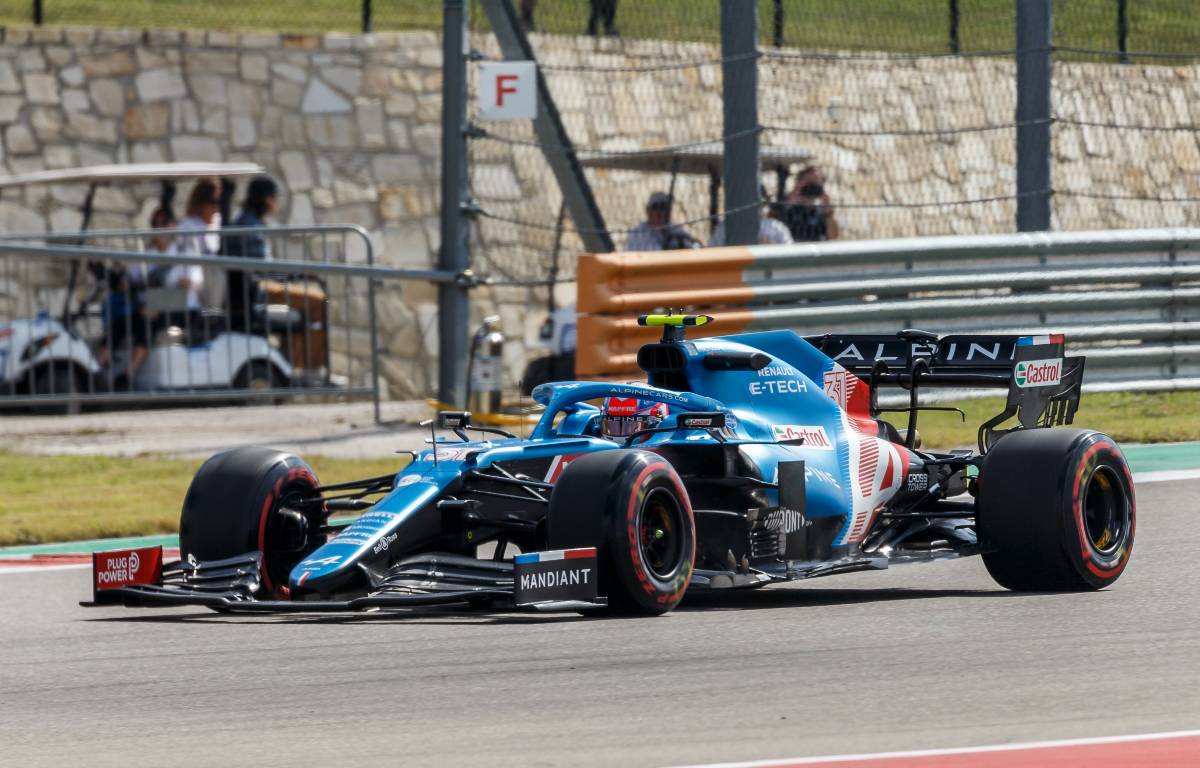 Esteban Ocon was alarmed by the severity of the bumps at the Circuit of The Americas – and wants them ironed out for next year.
The bumpy track surface was among the talking points before and during the United States Grand Prix weekend, having been a worry for the riders in the MotoGP race held at the Austin venue on October 3.
The safety aspect of bumps is a bigger concern on two wheels than four, but issues did still arise in regard to suspension and ride height set-up as a result of violent impacts on the cars.
Red Bull had to change Max Verstappen's rear wing before qualifying when a crack was spotted and the effects were also felt at Ocon's team, Alpine. Both the Frenchman and his team-mate, Fernando Alonso, had to retire from the race with issues at the rear of their cars.
Ocon, when asked by Autosport if he thought the bumps were acceptable for a modern Formula 1 circuit, said: "I think they are on the limit.
"They are on the limit for reliability and I think [if they go] a little bit more if we come back next year, and it's another step, I think the cars will start to really face issues.
"When you go slow it's not a big problem, but once you start going fast and it's big hits on the floor, on the suspension, the engineers start seeing red alarms and high loads.
"That's obviously not something we should see. So I think the track needs some work for next year."
Bumpy ride 🇺🇸🎢 Great view @BellRacingHQ 🔥😋 #RepostF1 #EO31 #USGP pic.twitter.com/I2Yio22SCs

— Esteban Ocon (@OconEsteban) October 22, 2021
Having said "if we come back next year", that prospect looks extremely likely given COTA chairman Bobby Epstein says he is "highly confident" of being awarded a new contract to stage the United States Grand Prix, the latest deal now having expired.
As for his own race, Ocon started 11th on the grid but made contact with Antonio Giovinazzi's Alfa Romeo on the opening lap and he eventually had to call it a day with 15 laps remaining.
"We suspect a problem on the rear of the car," this year's Hungarian Grand Prix winner told the Formula 1 website afterwards.
"I don't know the exact cause yet.
"It was a difficult day for all of us in the team, lacking a bit of pace but also a compromised race after the touch in Turn 1 on the first lap.
"The pace was not as strong as we would have wanted and that's for sure tricky."
Double DNF a poor return for Alpine in Austin
Having both Fernando Alonso and Esteban Ocon retire led to a poor weekend for Alpine in the United States.