Esteban Ocon hopes to replicate former team-mate Daniel Ricciardo and make a big improvement in his second season at Renault.

The Frenchman was brought back to Formula 1 after a year on the sidelines to join Ricciardo at Renault for the 2020 campaign as part of a multi-year deal, though certainly at first it wasn't smooth sailing.
In fact, it wasn't until the Sakhir Grand Prix where Ocon finished P2 that a lot of the criticism over his performances started to ease, and with the security of another year, Ocon hopes to take a page out of Ricciardo's book who bounced back from a mediocre first season with Renault to take two podium finishes in 2020.
Renault will be known as Alpine from the 2021 season.
"It was very important to be sure on your future, to be stable in your mind, and to know that you can build something with the team that you are driving for," he is quoted by Autosport.
"If you have limited time, it's not good. You can't have time to basically progress and work properly with the people around you.
"We've seen that, it's not easy to switch teams, even for people that have been racing. And on top of that, I had a year off, so I had to get back up to speed, and also learn to work with a new team.
"So I'm definitely aiming to do a bit like what Daniel [Ricciardo] did for his second year – which is step up and continue the progress that we have been doing this year [in 2020].
"That is definitely the aim. So it was important to know your future and be stable in there."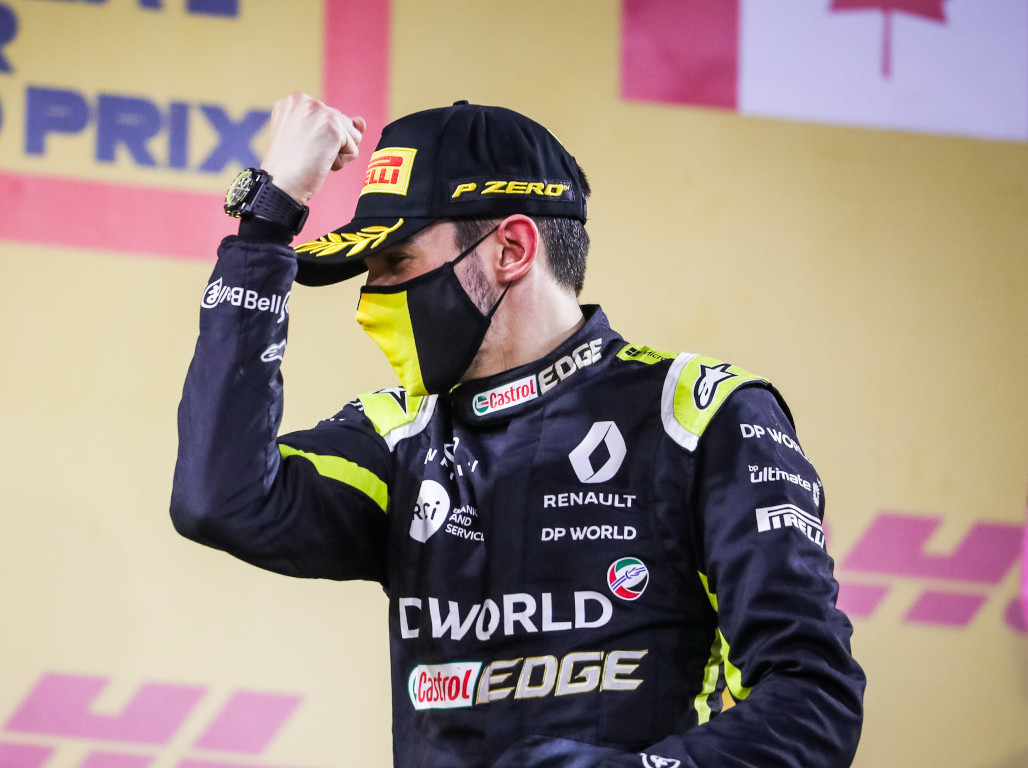 Ocon added that he never felt pressure building despite his struggles in the first half of 2020, saying his conversations with team boss Cyril Abiteboul were always about motivation, especially prior to the Sakhir GP.
"I didn't feel the pressure on, of having to make a result or having to make an incredible race," he explained.
"I had a chat with Cyril just before the [Sakhir] race and Cyril, even in tough moments, was always very supportive of me and very positive. He was always giving me good advice, and that is good when it comes from the boss just before you jump in the car. It means you're relaxed, and you're confident.
"We didn't have a great qualifying, but he came and he said: 'Look you know it's going to be an interesting race, and there's a cool strategy to come up with. So you are going to have a strong one. Take your time, it's going to come. Good luck'. That's all he said, but that was really good.
"So I didn't feel the pressure. But obviously, it's good, and it's clear I hope now, that the team can truly say that they can rely on me in tough moments. And that, if we are in difficult moments in the race, I can be strong and do the job."
Follow us on Twitter @Planet_F1, like our Facebook page and join us on Instagram!