'Ocon won't be in Alonso's shadow at Alpine'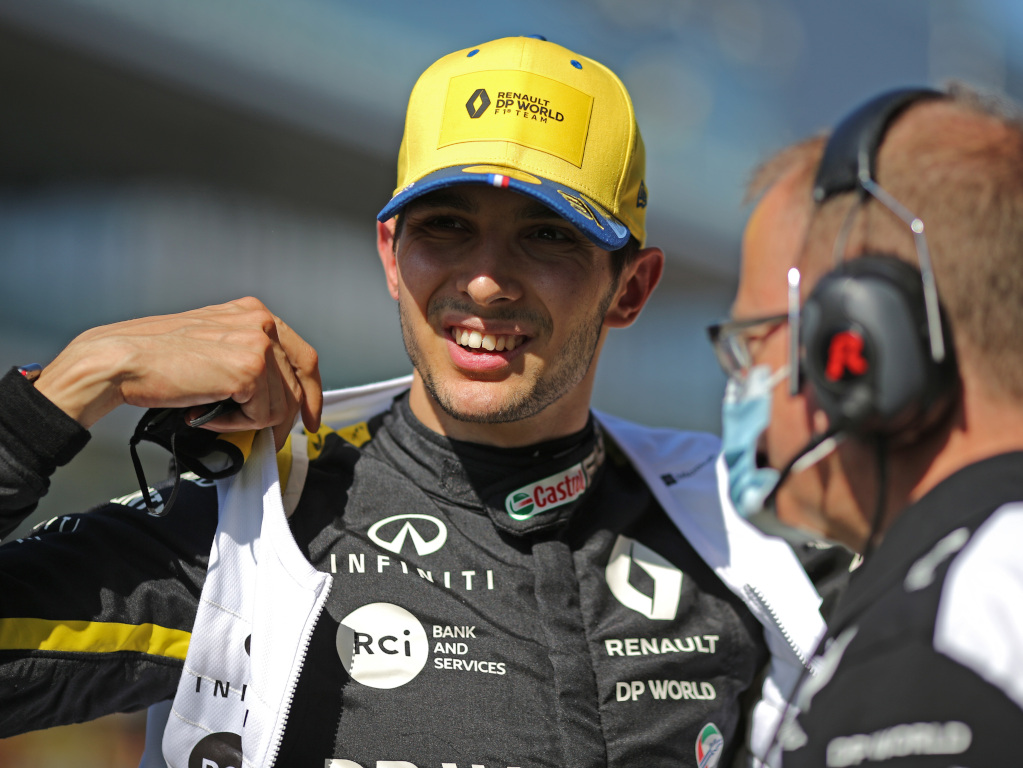 Alpine's Esteban Ocon has what it takes to give Fernando Alonso a tough challenge in 2021, according to the team's reserve driver Sergey Sirotkin.
Two-time former World Champion Alonso will represent the newly-branded Alpine Formula 1 team, previously known as Renault, and many believe he will be paces ahead of French team-mate Ocon.
Ocon has a season's experience driving for Renault in 2020, while Alonso himself has been away from the sport for the past two years, although he did impress in the end-of-season 'Young Driver' test in Abu Dhabi.
Alonso's last campaign on the grid saw him dominate his McLaren team-mate, Stoffel Vandoorne, although Sirotkin does not think it will be as easy for him to do so this time around.
The Russian driver is quoted by championat.com as saying: "Esteban will understand the team and the car better. I don't expect him to be completely in Alonso's shadow.
"I think it will be very difficult for Fernando to immediately be at the level at which Daniel [Ricciardo] left his car. And Fernando surely will have a lot of requirements for the team, but the team will have high requirements for Fernando – to start the season as strong as possible.
"I think at least the initial stage of the fight between Alonso and Ocon will be very tight. Besides, Esteban was very helped by getting the podium in Bahrain, it was obvious he had a load off his shoulders. He was able to go more relaxed and in the race it is very important – when you are tight, tense, you lose."
New week, new name. Who dis?
Let's all reintroduce ourselves, shall we? We'll start.

🏔🏔
🏎🇫🇷
🏎🇪🇸
💙💙 pic.twitter.com/b8KppusAhm

— Alpine F1 Team (@AlpineF1Team) January 18, 2021
Sirotkin himself rejoined Renault in 2019 as reserve driver and also spent last season in the same position, although it is not yet confirmed whether or not he will continue into the upcoming season.
The 25-year-old also drove for SMP Racing in 2020 in the GT World Challenge Europe Endurance Cup.
He said: "I want to see what my interest will be. I know roughly what I want to do in 2021. If the F1 option is aligned with my overall interests and goals, I would definitely like to stay in the paddock. I do not want to 'fall out' of this system. But it's not easy to spend so much time not behind the wheel, either.
"The current situation is not much conducive to a quick understanding of the different structures of what will happen in the next season. The goal is to continue to compete in endurance races, without being specific about which championships yet."
Follow us on Twitter @Planet_F1 and like our Facebook page.