Ocon struggling to understand Alonso deficit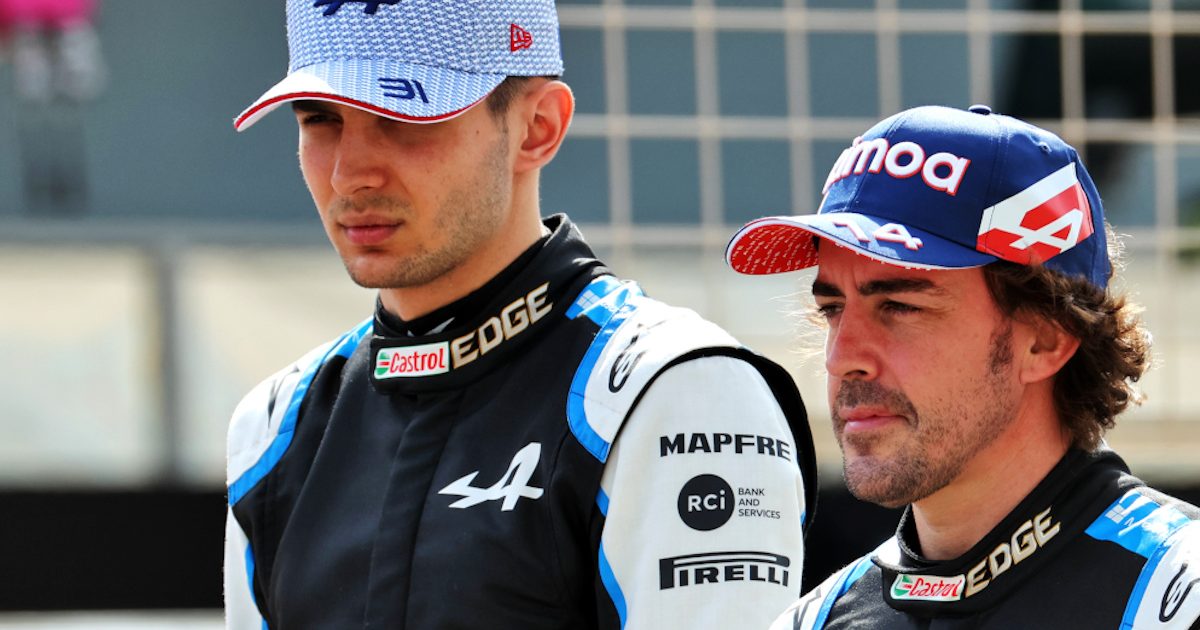 Esteban Ocon says the gap between him and Fernando Alonso has been "too big," but he is struggling to understand the reason for it.
Much to the surprise of many, the Frenchman had the upper hand on his Alpine team-mate in the early stages of the season in both qualifying and the races.
Such were his performances, he was handed a new long-term contract by Alpine.
His form has changed in recent times though, with Alonso comfortably the better of the two throughout the race weekend in each of the past four rounds.
The Spaniard made it to Q3 in three of them and finished inside the top 10 points in each, while Ocon failed to do either once.
He has admittedly had some bad luck and reliability, but it has been a huge turnaround nonetheless, and he isn't exactly sure why it has happened.
"We see a few things and we are seeing some deficit, but it is hard to put the finger on exactly what it is," he told The Race.
"Also, we don't want to give information [to others] on what it could be. But will start from fresh in Silverstone, change as many parts as we can on the car and hopefully come back much stronger.
"To be one second slower on the first run compared to Fernando, the difference is too big. So there's definitely something that was not working right and that we need to understand."
Get the new look Alpine merchandise via the official Formula 1 store
Ocon's drop in form has coincided with upgrades brought to his Alpine at the Azerbaijan Grand Prix, and he doesn't think that's a coincidence.
He's not too happy with his machinery at the moment and is hoping for some changes to be made for the next rounds. How many exactly? The more the merrier, he says.
"I don't know, the maximum possible would be very welcome," he added.
"I will have a chat with the team and see what's possible to do the most. The more things we can change the better it would be then because then it's one doubt less.
"That's what we are going to find out with the discussions with the guys. We are discussing changing some parts already to just restart fresh.
"Obviously, the deficit in performance that we had was not good enough this weekend and last weekend."
Follow us on Twitter @Planet_F1 and like our Facebook page.