Esteban Ocon: Fernando Alonso 'is always pushing things to the extreme'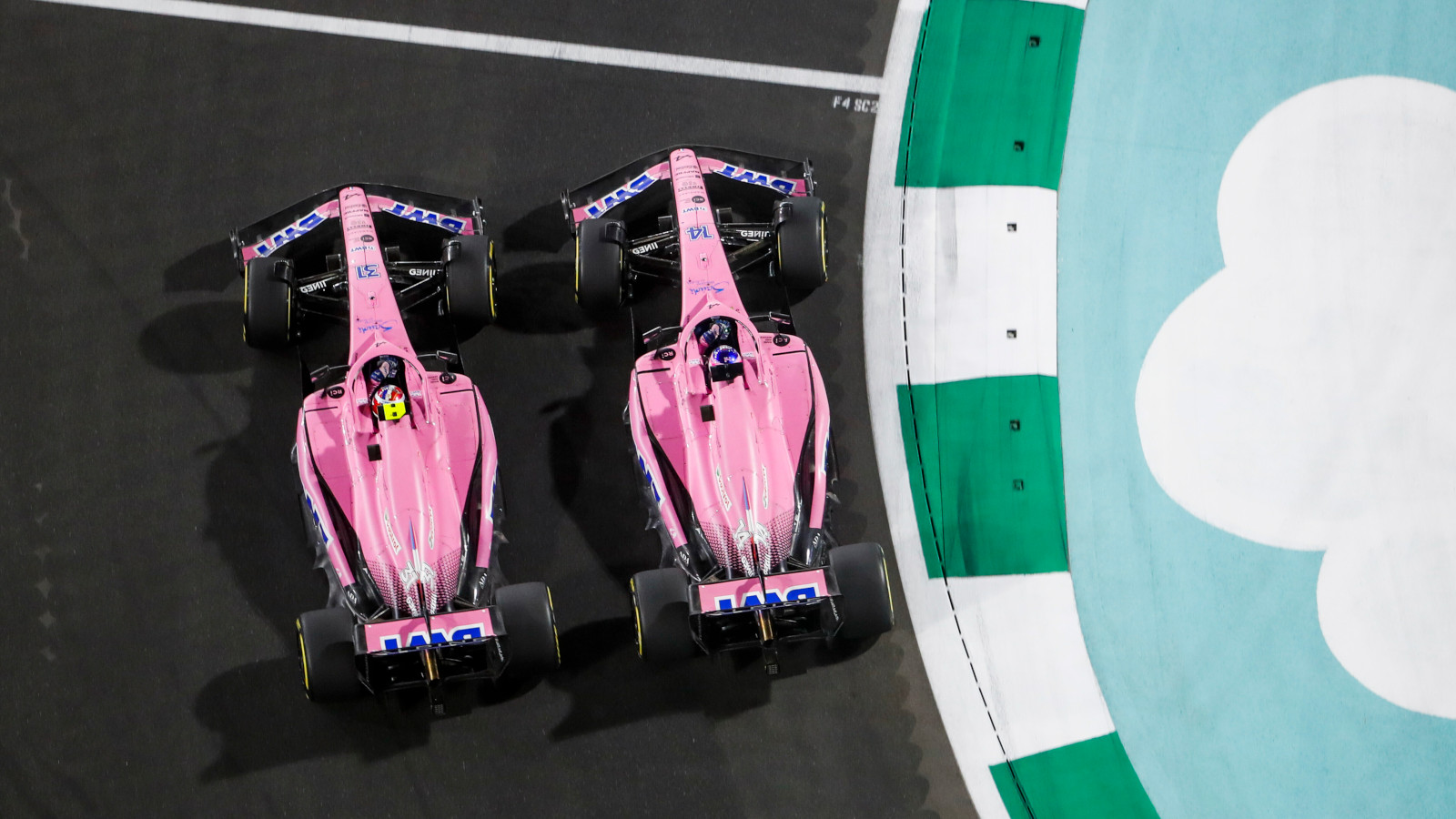 Having seen how he operates at close quarters, Esteban Ocon has described Alpine team-mate Fernando Alonso's driving style as being "300% to the extreme most of the time".
This could range from leaning heavily into a particular car setup which works for him, the way he takes a particular corner or even in wheel-to-wheel racing.
Ocon and Alonso had a particularly spicy on-track duel in Saudi Arabia at the beginning of the season, neither driver giving any quarter to the other as they jostled for position around Jeddah – and Ocon currently leads his two-time World Champion team-mate in the Drivers' Championship by 11 points heading into the final two races.
In an interview with The Race, the Frenchman discussed how he and his team-mate stack up against each other in the way they drive – and their styles do vary.
"Not really," Ocon said when asked if he considers his driving style to be a smooth one.
"It can look smooth, yes, but I don't think many drivers could drift an F1 car and I could if I wanted. But as soon as there's some [sideways] movement, it's not going to go fast.
"I probably feel it earlier than some drivers, like Fernando. He has a lot of movements, a lot of steering input, but in the last two seasons we were probably the drivers that have crashed the least.
"And I think that's probably due to car control and confidence with the car. It looks smooth, but I feel it's the fastest way to go."
Alonso has never been outscored by a team-mate in the course of his Formula 1 career, with only Lewis Hamilton equalling his points tally in the 2007 season.
He has bemoaned his bad luck throughout the year, believing he has lost at least 60 points through reliability issues and poor strategic decisions – with his fifth DNF of the season coming in Mexico City last time out through an engine cylinder failure.
But having spent the past two years being able to see Alonso's data up close and personal, Ocon has been in a privileged position to glean how he goes about his business on race weekends.
"He's not an unusual driver, but he is always pushing things to the extreme," Ocon explained of the way the Spaniard operates.
"So if one thing works, he is going to go completely in that direction, but to the extent that it can be negative, so I don't copy/paste everything that he does, nowhere near that.
"But like he's doing as well, we share all the data, we share all the information and when I get a good corner, he's looking at it and trying things and if he gets a good corner with something very unusual on the setup of the car, what he does with the tools on the steering wheel, I will inspire myself from it. That's normal.
"But calling him an animal in races is the right description, because he's going 300% to the extreme most of the time."
Read more: Jolyon Palmer on Haas 'curveball': Kevin Magnussen, Nico Hulkenberg for next year