Ocon's FIA accusation in non-broadcast radio message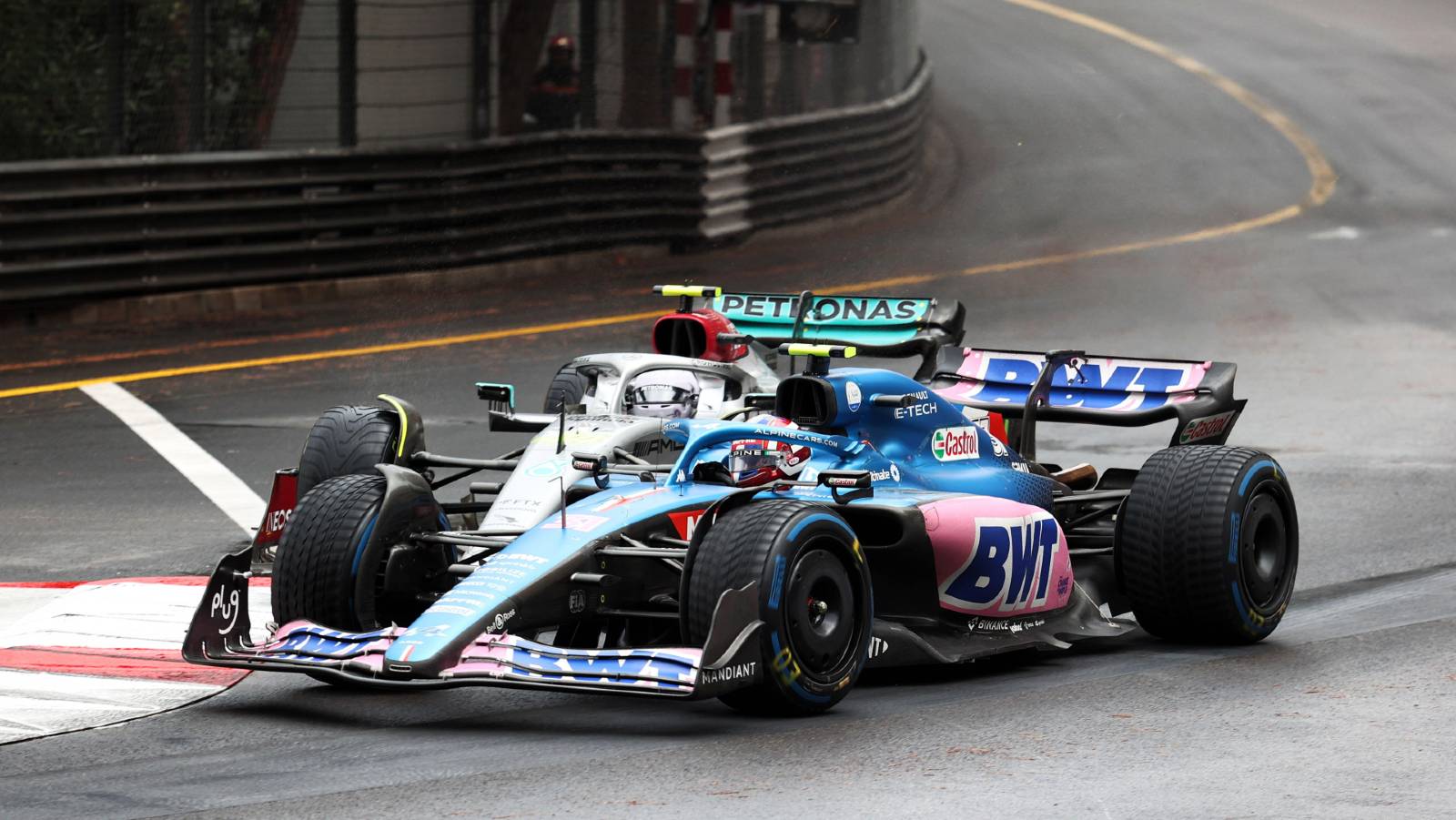 Esteban Ocon accused the FIA of "favouritism" in a radio message after he picked up a time penalty in Monaco.
As the track dried on race day in Monaco, Lewis Hamilton on the intermediate tyres went for a move on Esteban Ocon, still running the full wets, down the inside at Sainte Devote.
The result was contact, the stewards judging Ocon to have turned in on Hamilton and caused the collision, thus handing him a five-second time penalty.
Ocon finished the race P9, but was demoted to P12 once that penalty was applied, much to the frustration of his Alpine team-mate Fernando Alonso, who turned the tables after he was criticised by Hamilton and Mercedes team boss Toto Wolff for his pace when Hamilton was stuck behind.
And in a radio message which was not aired at the time, Ocon said his penalty represented "favouritism".
Contact between Hamilton and Ocon 😬 pic.twitter.com/f3DK2FUXhy

— GPFans Global (@GPFansGlobal) May 29, 2022
"It's a joke, guys. It is a joke," he shouted in conversation with his race engineer.
"They can't take the result away like that. This is favouritism!
"He crashed into me, and then I get the penalty. What is this? We can't see in the mirrors here?"
Ocon revealed that after discussing the collision with the stewards, he was told last season it would have been a racing incident, but an agreement from the Grand Prix Drivers' Association meant that this was no longer the case, and so he received a penalty.
This supposed agreement was news to Ocon.
"They said that if it was last year, it would have been a racing incident," said Ocon. "This year it is not a racing incident.
"Apparently we all agreed as GPDA that as soon as there is a front wing next to a tyre, there should be space. But I don't remember when this has been agreed."
Post-race, ex-Formula 1 drivers Felipe Massa and Jolyon Palmer debated the Ocon-Hamilton incident on F1TV, both believing that the stewards made the correct decision.
"I think he should have left him a bit of space," Palmer suggested.
"Overtaking here anywhere is so difficult, when someone is getting alongside you, I think it's only fair that you then leave the space and he didn't, turned in, took the apex kerb in fact, you can't be turning in for the apex kerb when there is a car on your inside.
"So, I think that one was quite a fair penalty."
Massa added: "Yeah you are in Monaco, you don't want to lose the space, because you are in the front but you are much slower than the car behind.
"But I agree, I think he deserved the penalty and lost some points, which is quite a shame."
Mercedes take small steps backwards again
Mercedes struggled on the streets of Monaco, but they should still look to the positives.