Ocon: Easier to fight at front than in midfield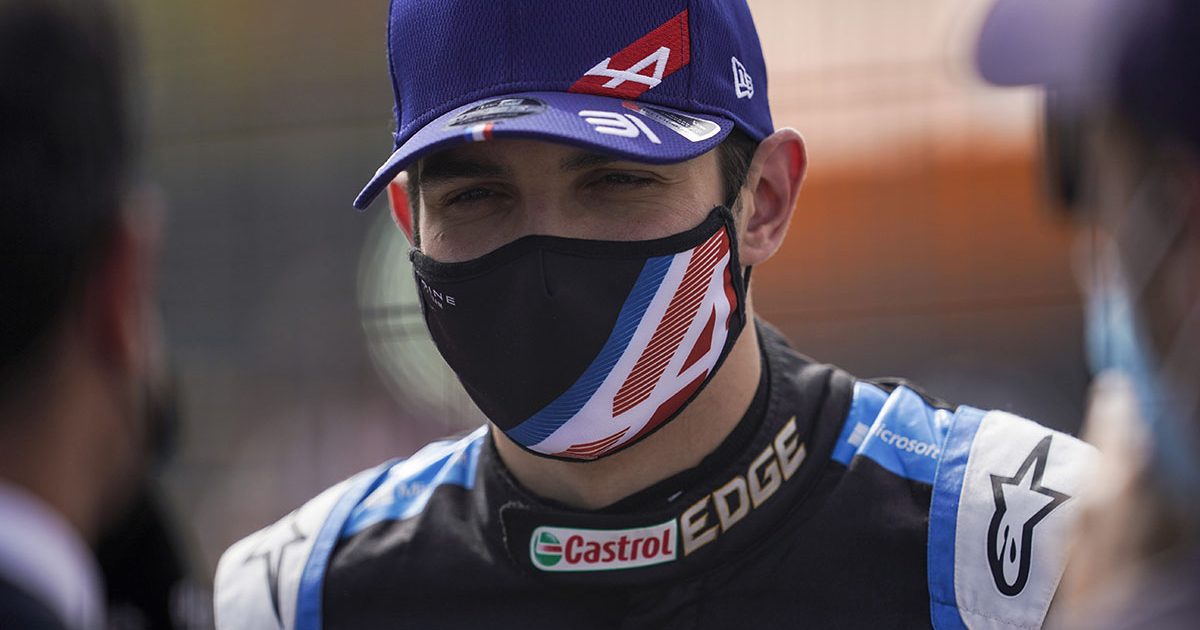 Esteban Ocon found fighting at the front of the pack in Hungary easier than the midfield scrap he's usually involved in.
The Alpine driver pulled off perhaps the biggest shock of the season in Budapest, claiming victory after the front runners all ended up at the back of the field or out of the race altogether early on.
He led for the vast majority of the race with the Aston Martin of Sebastian Vettel right behind him throughout, but he managed to hold the German off to take his first win since the 2016 DTM season.
Despite it being so long since he had fought at the front though, he felt it was easier than being in the midfield.
"No, I didn't feel rusty," he said after the race when asked if he struggled leading a race given how long it had been since he had done so.
"And I'm sorry to disappoint, but it's easier to fight at the front like we did now, to manage the opponents that are behind, than to fight in the midfield how we are doing [usually].
"That is much harder. So the whole time in Formula 1 I had pretty good training. The fight in the midfield is a lot tougher than what's happening in the front.
"It was hard with Seb putting a lot of pressure. He gave me a hard time, but when you are ahead, you have clean air, you are the one who is dictating the pace on such a track."
Torquing Point - Ocon takes advantage at the Hungarian GP
Michelle and Finley from www.planetf1.com podcast Torquing Point discuss Esteban Ocon's unexpected first-ever Formula One win at the Hungarian Grand Prix.
He took the lead of the race shortly after the restart when Hamilton pitted for dry tyres a lap later than everyone else and thus dropped down to the back of the grid.
The Frenchman admits that when he saw the Mercedes man stay out while he pitted, he was worried it was the wrong decision, and says his own pit-crew were a huge part of why he won.
"Lewis normally doesn't take wrong decisions," he added.
"I've never seen him taking a wrong decision, so to box when you are P2 on the road, it's a bit heartbreaking at first. But I'm glad that we did it because we were a long way ahead.
"The guys did a great pit stop as well. Sebastian had a slow stop, that's probably what made the difference, because they would probably have undercut us on that. So yeah, the guys in the garage again, top job by them."