Ocon picks out 'a hell of a corner' on new Abu Dhabi layout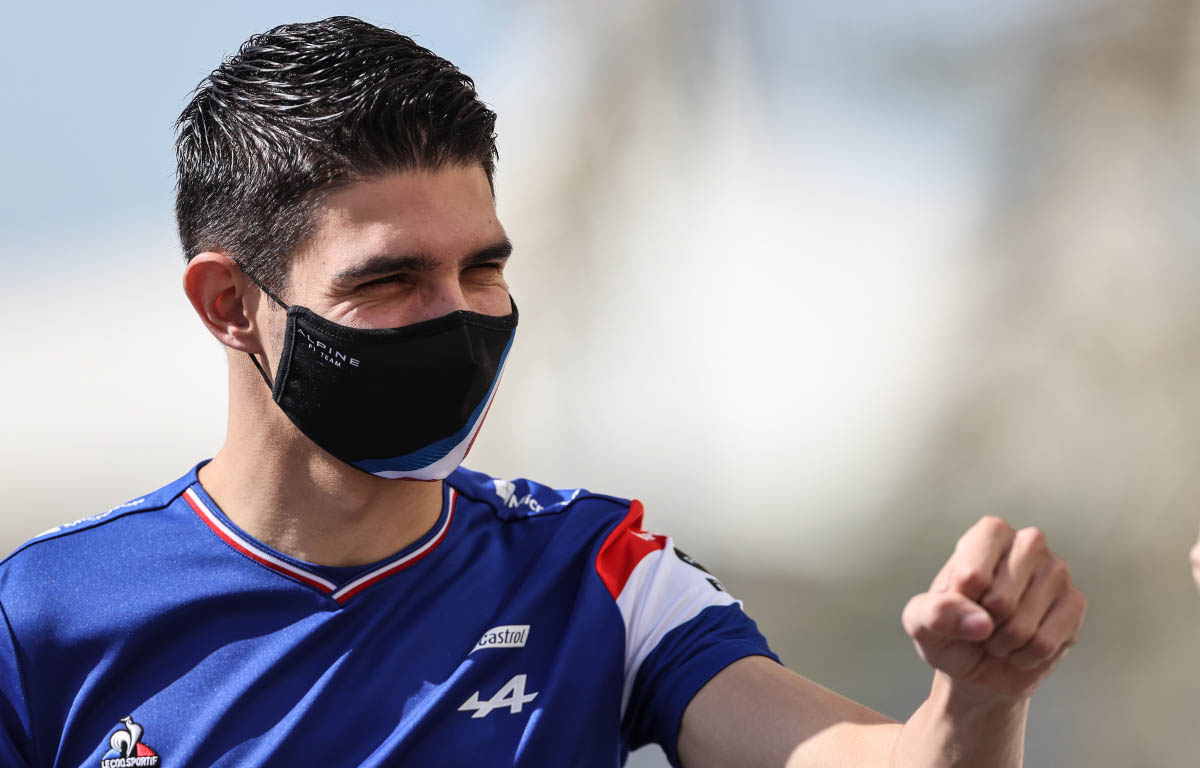 Esteban Ocon labelled the new Turn 14 at Abu Dhabi as a "hell of a corner", after a couple of near-misses at the left-hander in practice.
The mid-speed corner taken underneath the W Hotel allows the drivers to run wide, but Valtteri Bottas scraped a rear wheel there in FP1, before Kimi Raikkonen crashed out there at the end of FP2.
The Alpine driver said he had a near-miss himself at the same place, and he was complimentary about the re-profiled circuit overall.
"To be fair, it was very exciting to relearn the track," said Ocon. "Abu Dhabi is like a home of Formula 1 – we know the track so well; we test here a lot.
"To revisit it like this has been interesting, and I think it brings spice to it and definitely Turn 14 is a hell of a corner to take.
"You exit very close to the rail, and I had quite a moment [there] in FP1. So far, it's been good fun."
#F1 games look so realistic these days 👀🍿

[📹 @F1]pic.twitter.com/bEWqisXFMr

— PlanetF1 (@Planet_F1) December 10, 2021
Fernando Alonso agreed with his team-mate and also feels the track modifications have improved the layout, and hopes they will lead to better racing come Sunday.
"I think they're cool, they're good to drive – I think the track's a little bit more fun," Alonso said to Formula1.com. "It remains to be seen on Sunday if that will produce more overtaking, but I think on a single lap it looks more fun."
Given the speed and lofty P2 standing of Ocon in second practice on Friday, and Alpine's improved competitiveness in the last few races, he tempered expectations of how they'll do in qualifying on Saturday.
"Well it's only Friday. It's good signs for sure, we had both cars into the top 10 quite easily in that session, so that feels good," he said.
"But the important thing is to be in there tomorrow when it counts. Today's been fun for sure, we had a good time.
"It's nice to see ourselves on the top as well, but we need to push hard tomorrow."
Alonso also played down the speed of the A521 on Friday, but said the team will continue to work hard to qualify and race well.
"Probably not," the two-time World Champion said when asked if their pace will translate through the rest of the weekend.
"I think on Friday normally we look a little bit more competitive compared to Saturday and Sunday, so I expect we will drop a few positions tomorrow.
"But nevertheless, it seems a good circuit layout now for us with the modifications, so we're happy and we're ready to push tomorrow."
Could the track changes in Abu Dhabi create better racing?
Could the track changes in Abu Dhabi create better racing in the Grand Prix?