Ocon 'got lucky' at Turn 1 with help from Stroll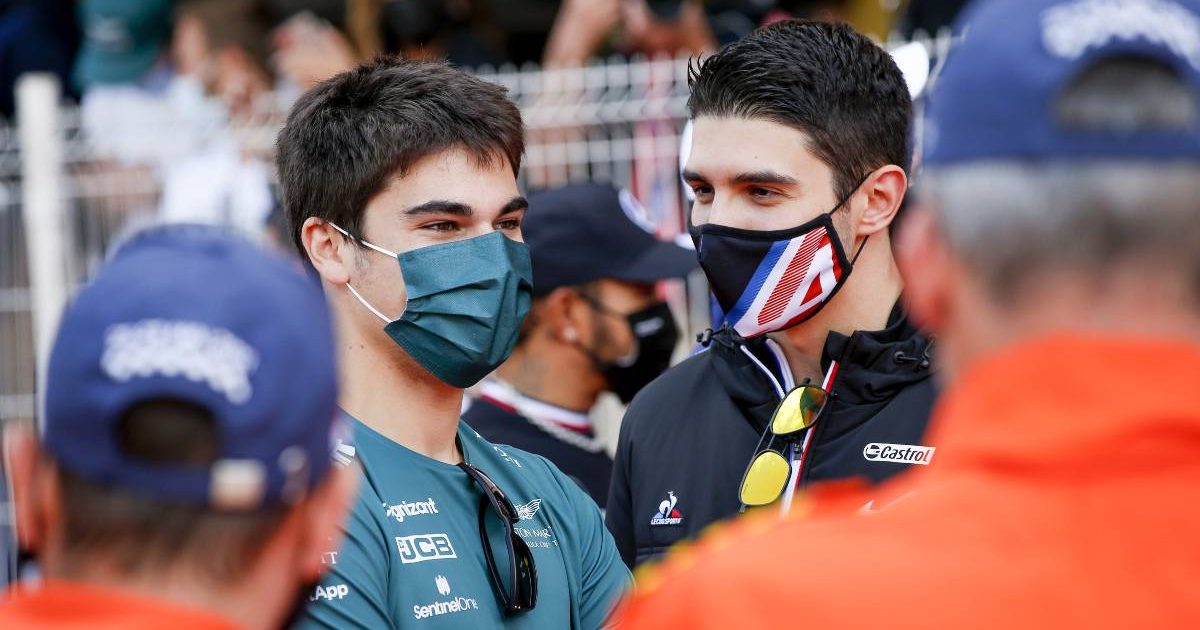 Esteban Ocon says his shock Hungarian Grand Prix triumph was inadvertently helped by his friend Lance Stroll's destructive moment at Turn 1.
As several leading contenders for podium placings at least had their chances ruined at the Hungaroring's first corner, Ocon was the chief beneficiary.
On a circuit made greasy by a pre-race rain shower, Valtteri Bottas hit Lando Norris and the domino effect also put paid to Sergio Perez, Max Verstappen and Daniel Ricciardo's chances of being a force in the race, either through retirement or damage to their car.
And as a consequence of that incident, Stroll, in trying to take avoiding action, cannoned into Charles Leclerc, putting that duo on the sidelines also.
While all that was going on, Ocon and Sebastian Vettel nipped up the inside in pursuit of Lewis Hamilton. After the race had been red-flagged, and Mercedes then made an error regarding tyre choice and timing of a pit stop at the restart, Ocon got in front and stayed there for the remainder of the 70 laps to claim his first F1 victory.
The Frenchman later revealed he had talked to his buddy Stroll about the start of the race in the build-up and was fortunate the Aston Martin driver had not put his own words into action.
"We had a chat with Lance before the race because Lance is an awesome starter in races and he loves those conditions as much as I do," said Ocon during the post-race press conference.
"Normally, we always end up closer to the front in those [conditions] and he said when it's the moment to go, it's easy to make a mistake…but I'm glad he avoided me.
"He made [cleared] a bit of a way for me, so I got a bit lucky, so I'm glad I could have been behind Lewis after that."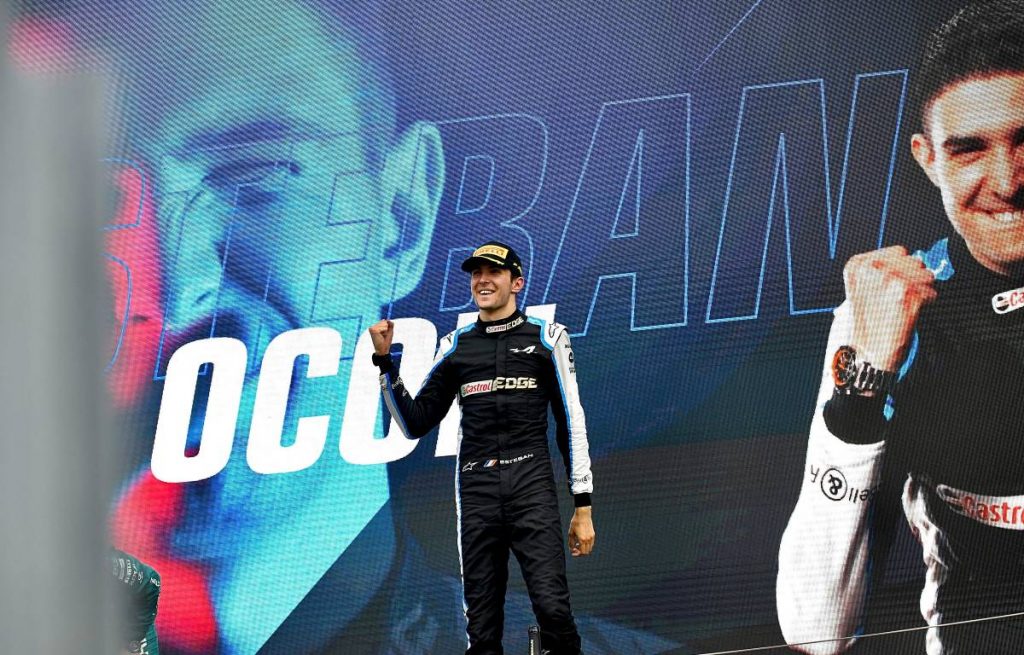 Get the new look Alpine merchandise via the official Formula 1 store
It was certainly a day when various things – and drivers – came to Ocon's aid. The weather, the Turn 1 melee, Mercedes' mistake and some staunch defensive driving from his Alpine team-mate, Fernando Alonso, conspired to strengthen Ocon's hand.
There was also some assistance from the unexpected source of the two Williams drivers, who capitalised on the mayhem to score their team's first double points finish since 2018.
Nicholas Latifi allowed Ocon and Vettel to build a gap while running third and holding up the rest of the field, while George Russell had done the right thing by slowing to let the Alpine back ahead when it transpired he had performed an illegal pass in the pit lane.
"I was quite slow to react because I never did a start from the pit lane like this, it was my first one, so I thought he was allowed to overtake," said Ocon of Russell's move.
"So I didn't say anything to the stewards or the team. I thought George reacted better than us and passed us. So I was ready to fight – but apparently it's not allowed."