Esteban Ocon on Fernando Alonso lessons; hopes he has learned from him too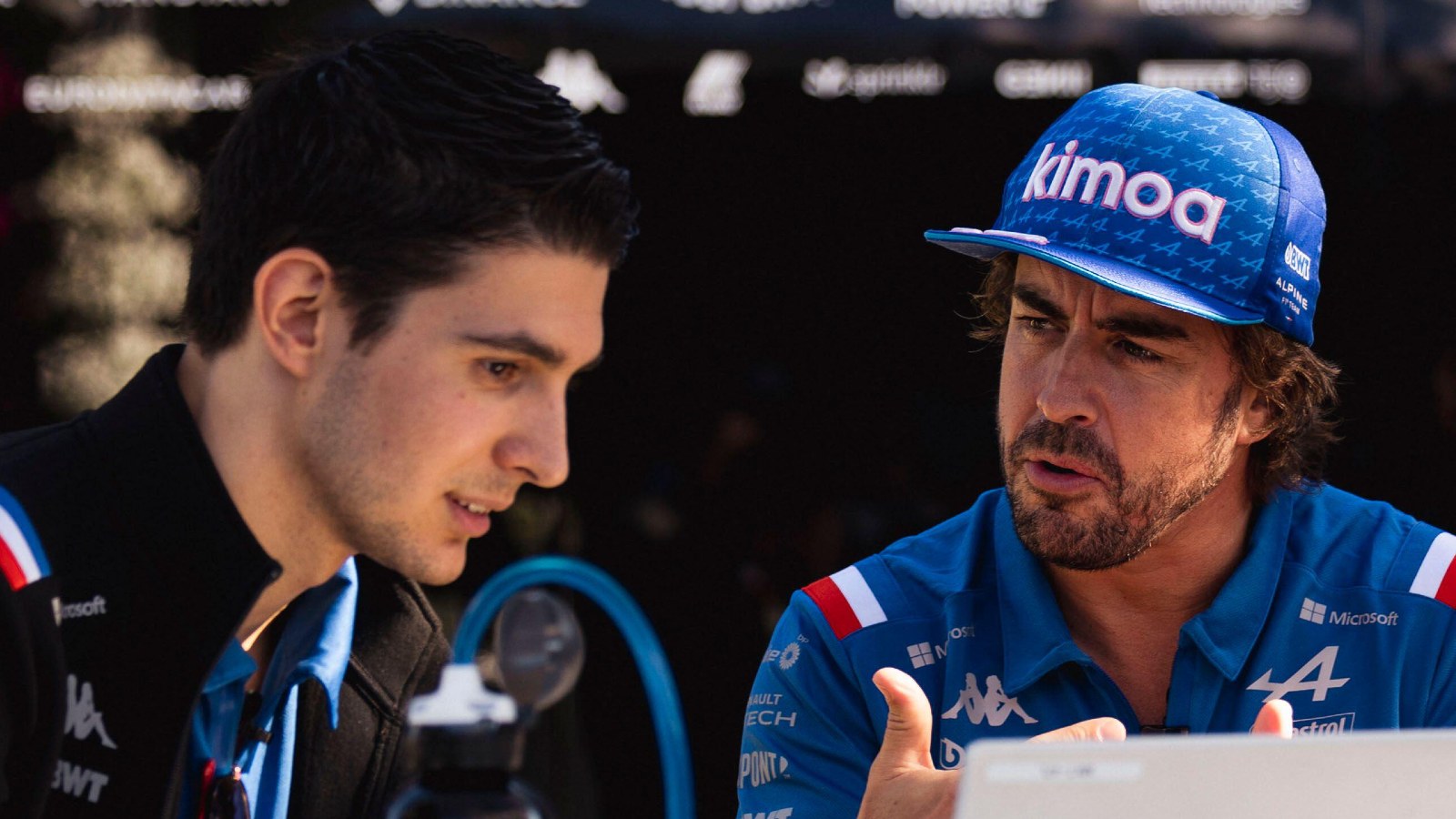 Esteban Ocon has said he has taken many lessons from having Fernando Alonso as his team-mate, but hopes he has been able to return the favour as well.
Alonso came back to Formula 1 with Alpine at the start of last season, working alongside Ocon after a two-year sabbatical away from the sport.
Alonso has built up a dominant record over his team-mates over his time in Formula 1, but Ocon has largely appeared a match for him at Alpine so far, having had an equal 11-11 qualifying head-to-head against each other last year, and the Frenchman taking his first race victory at Hungary last season.
While the 26-year-old has been able to lean on the vast experience of his Alpine colleague, he said that he hopes to have been able to offer lessons of his own to the two-time World Champion – believing he is second only to Lewis Hamilton in how well he has performed against Alonso in the same team.
"Yes, I heard that too, but I'm still here, right?" Ocon replied to the Italian edition of Motorsport.com when it was put to him that some thought his career would be 'over' when Alonso arrived at Alpine.
"It's a good comparison that we started last year both in qualifying and in the race.
"Fernando is very, very fast, I don't think he has anything to prove to anyone, and to those who say to me 'who knows how much you've learnt with Fernando' I say 'of course', but I hope he may have learnt something from me too."
How has Esteban Ocon stacked up against Fernando Alonso?
Well, given how much Alonso normally overwhelms his team-mates, apart from Hamilton, Ocon has done far better than most in keeping his Alpine team-mate in his sights.
Granted, Alonso took a few races to get back into his stride, but Ocon's win in Budapest last season coupled with his steady consistency left him just seven points behind his illustrious team-mate at the end of 2021.
Not much has changed 🎂

Thank you for the birthday wishes!! Merci pour tous vos voeux d'anniversaire!! 2️⃣6️⃣🥳 pic.twitter.com/41QRw4a3jA

— Esteban Ocon (@OconEsteban) September 18, 2022
And now, heading into the final stretch of this season, he actually leads Alonso by seven points – underlining that he is far from the pushover others have unfortunately proven to be against the 41-year-old.
Even Kimi Raikkonen fell victim to Alonso's ruthlessness in their single season together at Ferrari, being outscored by a whopping 161 points to 55. While that was a more competitive car than Alpine have been, Ocon can rightly be pleased with himself when comparing himself to Alonso.
Read more: Ferrari should 'look outside Formula 1' if they decide to replace Mattia Binotto