Esteban Ocon revels in 'best qualy of the year', but McLaren 'hid their game well'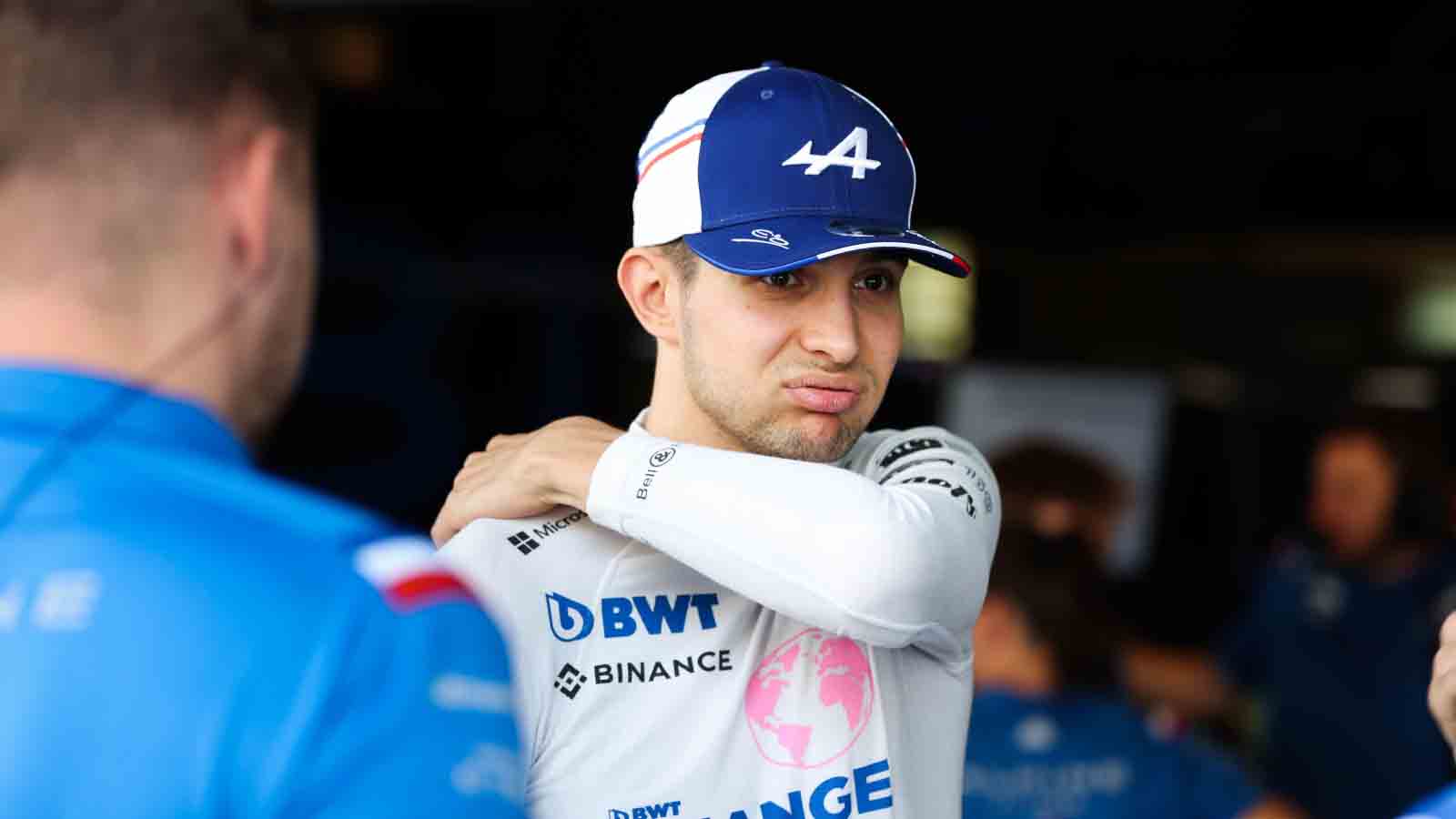 Esteban Ocon thought his performance in Abu Dhabi Grand Prix qualifying was his best of the season – but being pipped by Lando Norris showed McLaren still have pace up their sleeves.
Ocon and Alpine are locked in a battle with McLaren for fourth place in the Constructors' Championship at the final race, although Ocon's team are heavy favourites to hold on to the position, taking a 19-point lead over their rivals into the finale in Abu Dhabi.
But nothing is decided until the chequered flag falls on Sunday and with millions of dollars' worth of prize money on the line, Alpine will be looking to shore up their position by being ahead of both McLarens in the race.
Which is why the only blot on Ocon's copybook, having qualified eighth, was seeing Norris nip just in front of his quickest effort on Saturday – believing McLaren had held a little back in free practice.
Speaking to media including PlanetF1 after qualifying about his session, Ocon enthused: "Very happy. I think it's been a very good two days, probably the best qualy of the year on our side, really making a step each session, each run, trying a lot of different things and coming out with the best compromise on the car, so pretty happy on our side.
"I think the lap, there was nothing left on the table. The only little negative obviously is Lando getting us at the end, but they hid their game quite well in FP2 yesterday and they turned up everything today.
"So we knew they were quick. But it was a surprise they were that fast."
Ocon's future Alpine team-mate Pierre Gasly bemoaned the heavy levels of traffic going through the last part of the lap in Abu Dhabi, particularly in Q1, with the current AlphaTauri driver comparing it to "rush hour" in London or Paris.
Sebastian Vettel was seen weaving his way through the pile of cars himself – and Ocon admitted he had lost over a tenth of lap time by pulling over and waiting, with his tyres cooling in the process.
"Yeah, it's always the case here. I don't know why it does that," Ocon said of the final-sector traffic.
"When Josh, my engineer, told me there's 12 cars to go I thought 'whoa, that's gonna be long', so I pretty much parked on the side and waited, there was nothing else to do."
Read more: Toto Wolff dismisses Mercedes qualifying performance as 'one to put in the toilet'