Esteban Ocon explains why Mick Schumacher is his preferred Alpine partner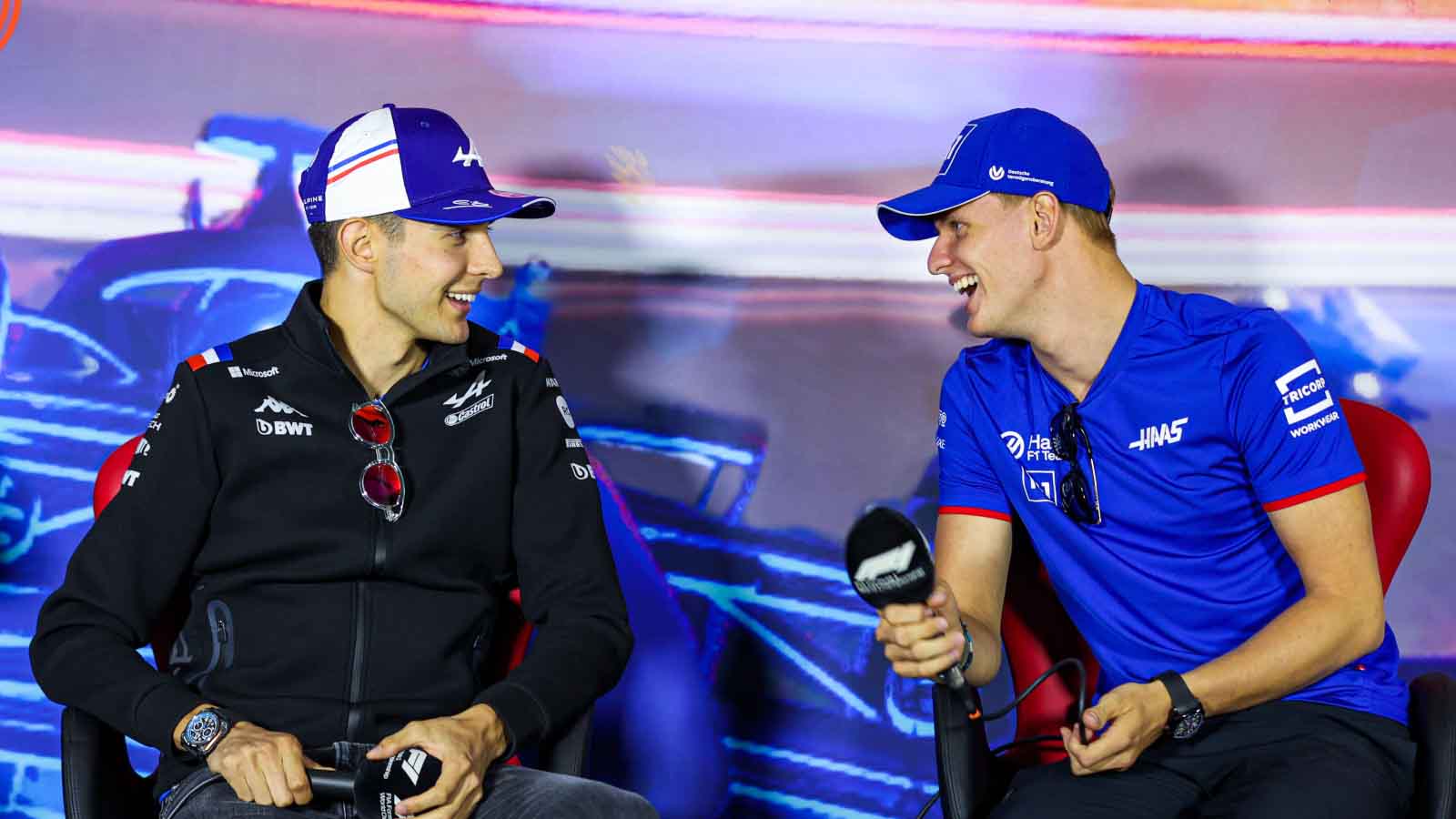 Esteban Ocon has elaborated on the reasons why he wants Haas driver and "good friend" Mick Schumacher to become his next team-mate at Alpine.
The vacant Alpine seat has become a hot topic in Formula 1's 'silly season' in the driver market, with Daniel Ricciardo having been linked with a return to Enstone if the team's imminent contract dispute with Oscar Piastri sees the young Australian take Ricciardo's place at McLaren.
But rumours around Ocon's compatriot Pierre Gasly joining the team have gathered pace of late, though the two are known to not get along very well with each other.
Having stated last week at Spa that Schumacher would be his first choice to take the spot alongside him at Alpine next season, Ocon is still aware that the decision around his team-mate is very much out of his hands.

"There's a lot of talks going on at the moment since the departure of Fernando. I'm sure whoever it will be on my side the team will take the right decisions," he told reporters at Zandvoort.
"People know that my choice if I had anything to say would be Mick, if he doesn't have anything lined up next year.
"But you know, on my side whoever [it is] I will be focused on my job developing the car, trying to pull the team forward, and that's what I want to do."
When pressed on his desire to have the young German next to him next season, Ocon explained that, aside from their friendship, he can understand the struggles Schumacher went through last year in a backmarking Haas, as he had the same experience with Manor in his early days in Formula 1.
Gasly was briefly caught on camera by Ferrari saying he was "working on the final details of the contract" while talking to George Russell, which has not calmed rumours of an Alpine move materialising.
While the seat is still up for grabs however, Ocon put forward the case for Schumacher to be given the nod nonetheless.
"Mick is a good friend of mine first of all, so if I if I can help on that [move], that's no problem," he said.
"But I think he has shown talents in the in the junior categories as well. He's been very fast.
"Sometimes in Formula 1, it's not easy to perform with a car that's a bit on the back foot – I had that when I started in F1.
"He's a great guy and he could perform very well if he drove in a competitive car, and at the moment the Alpine is competitive.
"So, you know, that's just my words. I don't have the decision to take, but the team knows that this would be my preference."