Esteban Ocon shows shades of Mika Hakkinen with double overtake on Kemmel Straight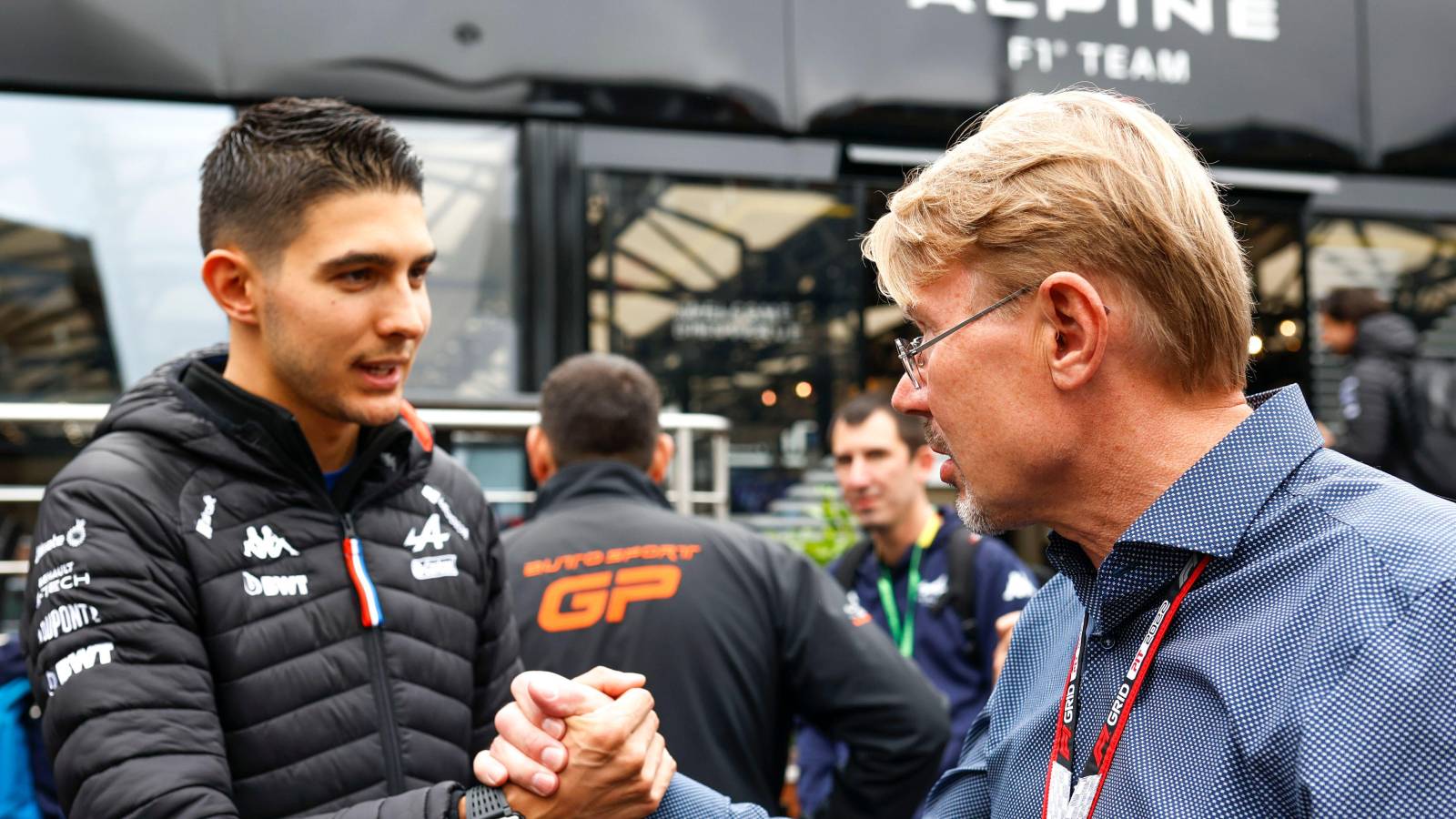 Esteban Ocon took us on a trip back through time when he pulled off a stunning double overtake down the Kemmel Straight at Spa.
The Alpine driver was making a habit of passing two cars at the same time during the 2022 Belgian Grand Prix, first up Daniel Ricciardo's McLaren and Nicholas Latifi's Williams, taking him into the points-paying positions.
Ocon then decided to go for it again, this time taking Pierre Gasly and Sebastian Vettel as he improved to P7.
The second move gave flashbacks to a very similar sight down the Kemmel Straight back in 2000 when Mika Hakkinen took advantage of the lapped Ricardo Zonta to also surprise Michael Schumacher – a stunning pass for the lead that set up Hakkinen for the race win.
"At the time, I thought 'oh no, Seb didn't get the DRS there so Gasly will have it basically'," Ocon reflected as he spoke to Sky Sports F1.
"And I thought 'okay, there is an opportunity again there'.
"So going on the left of Seb, he has been very fair, left me the space, and then fresher tyres on Gasly so I could go around the outside. So thank you guys!"
Tópico pouco comentando: ULTRAPASSAGEM DUPLA DO OCON 🥵🔥

— Jahmilton 🇧🇷 (@Jahmilton44) August 28, 2022
Ocon had been speaking with Hakkinen before the race, so maybe that was where he picked up a few tips from the Finn?
"He came to speak to me, Mika, just before the race," Ocon revealed. "It's a good coincidence, just before, to wish me luck."
That said, Ocon explained he almost did not make it to the point of that second double overtake as his pass on Ricciardo and Latifi at the chicane almost led to contact with the latter.
Ocon thought the move was not going to materialise, the Renault power unit in his Alpine clipping, although Ricciardo and Latifi did not help each other as the door then opened for Ocon to overcome that limitation in straight-line speed to pass the pair.
Asked if he had thoughts of protecting the car as he moved up through the order, Ocon replied: "Well, kind of that, and almost didn't happen well, because when I went on the outside of Nicholas as well we almost touched.
"At the time I thought 'I'm going to have my clip here' and then they blocked each other, basically, so I'm pushing the overtake button – you are using the battery to deploy until the braking zone.
"It's critical the energy here and you are trying to get the maximum out of the race, but you can get in trouble basically if you use too much."
Crossing the line P7, while his team-mate Fernando Alonso finished P5, Ocon very much played his part in an important double points finish for Alpine, which moves them 20 points clear of McLaren in the battle for P4 in the Constructors' Championship.
But looking ahead to next season, while Ocon knows his spot at Alpine is secure, the French outfit must still name his new team-mate with Alonso departing for Aston Martin at the end of the season.
Before the race weekend, Ocon had said he wanted Haas' Mick Schumacher to become his new team-mate.
Ocon though said post-race he is not giving this much thought, instead focused on delivering for Alpine through the rest of the season to help them secure P4.
"Whoever you have on your side, to me it doesn't change the whole world," said Ocon. "For me, it's important to stay focused, lead my team as I'm doing, try to get the team to go on the right way, keep progressing the whole time and that's what we are doing.
"We are on the right path at the moment, we are scoring points, we are getting quicker each race and we can be proud of ourselves. So that's completely out of our minds. What's important is to keep that fourth place. The team are totally committed to the performance, so that's what we need."