Ocon has 'no words' after yellow flag ruins Q3 chances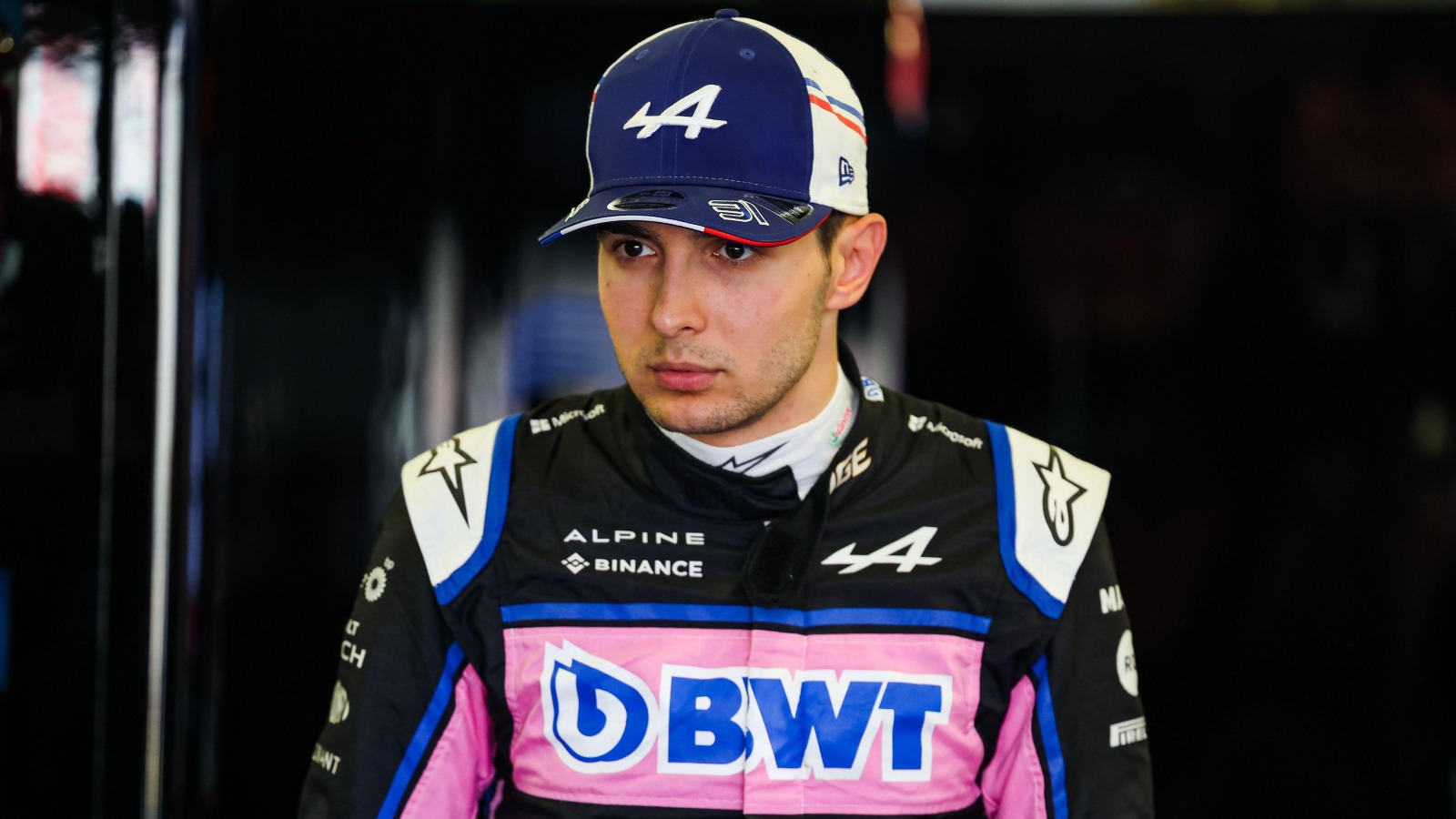 Esteban Ocon said he had "no words" after a late yellow flag in Q2 prevented him from challenging for a place in the Baku starting top 10.
Having finished no lower than P10 in any of the Azerbaijan Grand Prix practice sessions, Ocon and his team Alpine would have been confident they had the pace to challenge for a Q3 appearance during qualifying but they found themselves exiting with a P13 finish.
That was due to Lando Norris, who went into the slip road at turn 15 with less than a minute remaining of the session and prevented Ocon from completing his final flying lap.
After the session, the Frenchman was visibly annoyed and bemoaned his luck about not being able to utilise the pace of the car which was shown in Fernando Alonso's P10 finish.
"I'm disappointed because we're easily through today," he told F1.com. "We got [a] yellow flag again for the second time going – Monaco, where we were supposed to qualify much further up. P5 in Monaco was possible and then here in Q3 easily. I have no words, to be fair. It's two times in a row. I look forward to going on normal tracks."
Yellow flags again stopping us at the end there. Frustrated as we were on for a good one and we know the pace is there. But head down and maximum focus for the race. pic.twitter.com/sP5EOJ6qpF

— Esteban Ocon (@OconEsteban) June 11, 2022
Having made it to Q3 two times in the opening three races, Ocon has reached the top 10 just once in the last five grands prix. Unlike Monaco, Baku provides chances for overtaking and the Frenchman went as far as to say if there was a track on the calendar where grid position was worthless, it is this one.
"If there's one track you don't need to qualify at the front is probably this one," he said. "Because it's possible to come back. It's possible to overtake and we have pace based on what we've shown today. So the aim will be to come back."
The 25-year-old will be hoping for an improved performance from last year though as he was forced to retire mid-race due to a mechanical issue. Ocon then told the media he "cannot catch a break here".
One man who could catch a break on Saturday was Alonso, who guided his car to a second consecutive Q3 finish. It was not without controversy though as Alex Albon accused Alonso of using some dirty tricks during Q1 and said he "needs to get penalised".