Last to P8 for half-fit Ocon felt like 'a victory'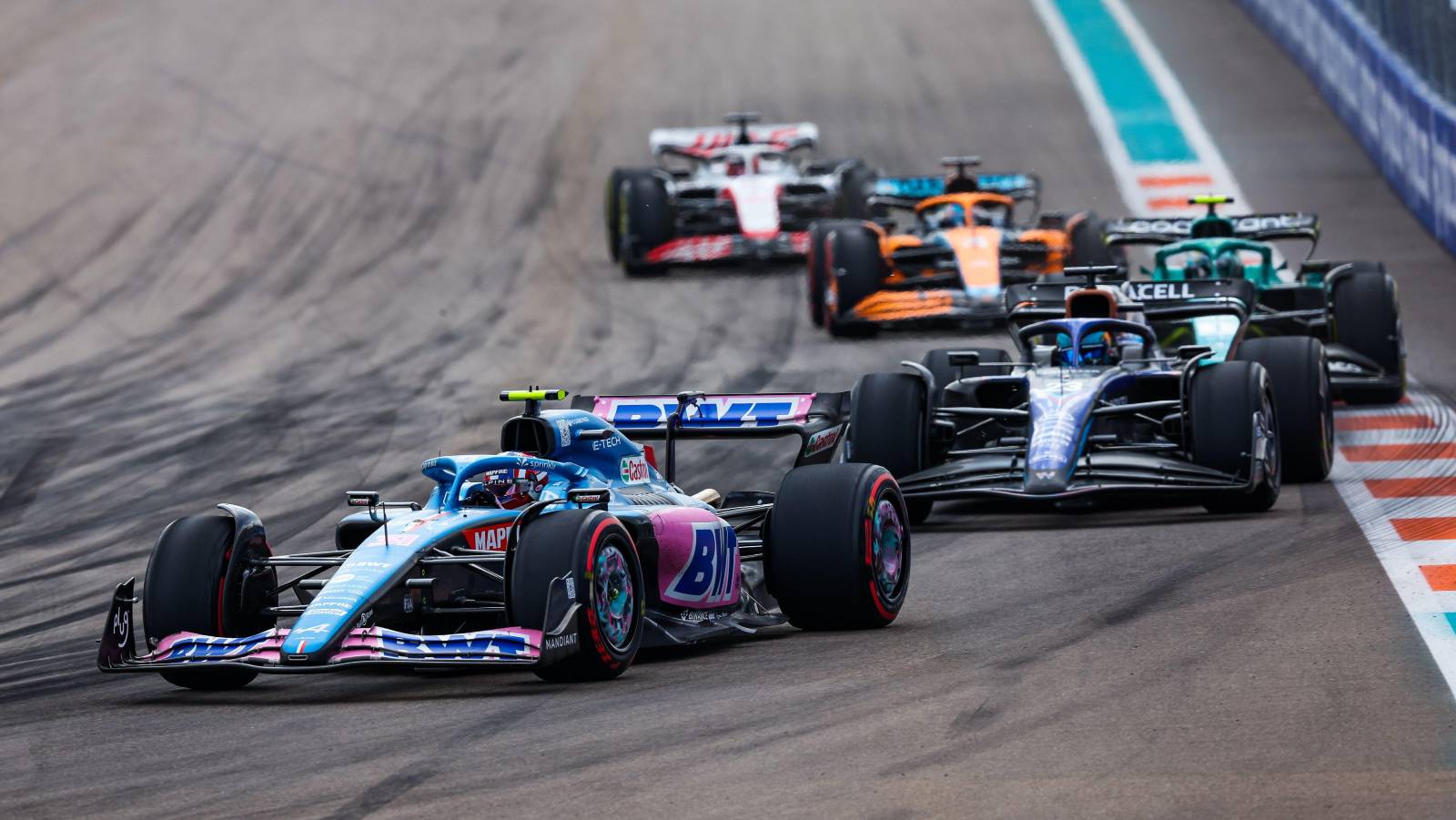 Esteban Ocon says his drive from last on the grid to a P8 finish at the Miami Grand Prix when only 50% fit was like "a victory".
The Frenchman was in recovery mode in every sense after a heavy crash in FP3 which ruled him out of qualifying a couple of hours later as his Alpine car needed to be rebuilt.
Not only that, but Ocon himself was not feeling anywhere near his best for the race as a result of the impact and also the Florida daytime heat that took its toll on all drivers, even winner Max Verstappen.
Ocon paid a glowing tribute to his team for getting him back in the game and although he was essentially P18 on the grid rather than P20 as both Aston Martins started from the pit lane, the 25-year-old felt like a winner to end up eighth, lifting his points total for 2022 to a healthy 24.
Peace out Miami ✌️ Can't wait to be back 😘 pic.twitter.com/0HGEM9GNi7

— Esteban Ocon (@OconEsteban) May 9, 2022
"I am destroyed," Ocon told F1 TV after the race. "I was 50% physically, clearly. I started the race and by lap 10 I was like…[exhales] it's going to be a long one.
"Fifty one G yesterday, the car was completely broken from chassis to seat to pedals to steering wheel. Everything took a hit and the guys did a brilliant job overnight to give me a fantastic car that straight away I felt comfortable with.
"From there on, I think it is a victory for us because everything was perfect, from strategy calls to tyre choices to the pace also was very strong on the hard tyres for a very long time. So, awesome, great job guys – I owe them one."
Ocon's accident was very similar to, and in the same place as, Carlos Sainz's the previous day – and both drivers understandably criticised the FIA because they hit a concrete barrier rather than Tecpro.
Aside from that, Ocon said he enjoyed the Miami layout where he was the beneficiary of a late incident between Mick Schumacher and Sebastian Vettel that was a big factor in him finishing as high as eighth.
"I did enjoy, it's a good track to drive," he added. "I think it has a good flow. It's very tough physically for sure, to jump on the kerbs and all of that at the chicane.
"It's not changes to the track I meant, it's more for safety, to have a bit more of a cushion when you crash because today I'm destroyed, I'm broken. We need to have a discussion clearly in Barcelona (at the Spanish Grand Prix) for that.
"What was tough is there was only one line, the tarmac with the heat is breaking up, so it was hard to make moves. It gave me probably two positions because of the incident with Mick and Seb, but that is part of racing."