Esteban Ocon does not foresee Pierre Gasly needing help to hit form at Alpine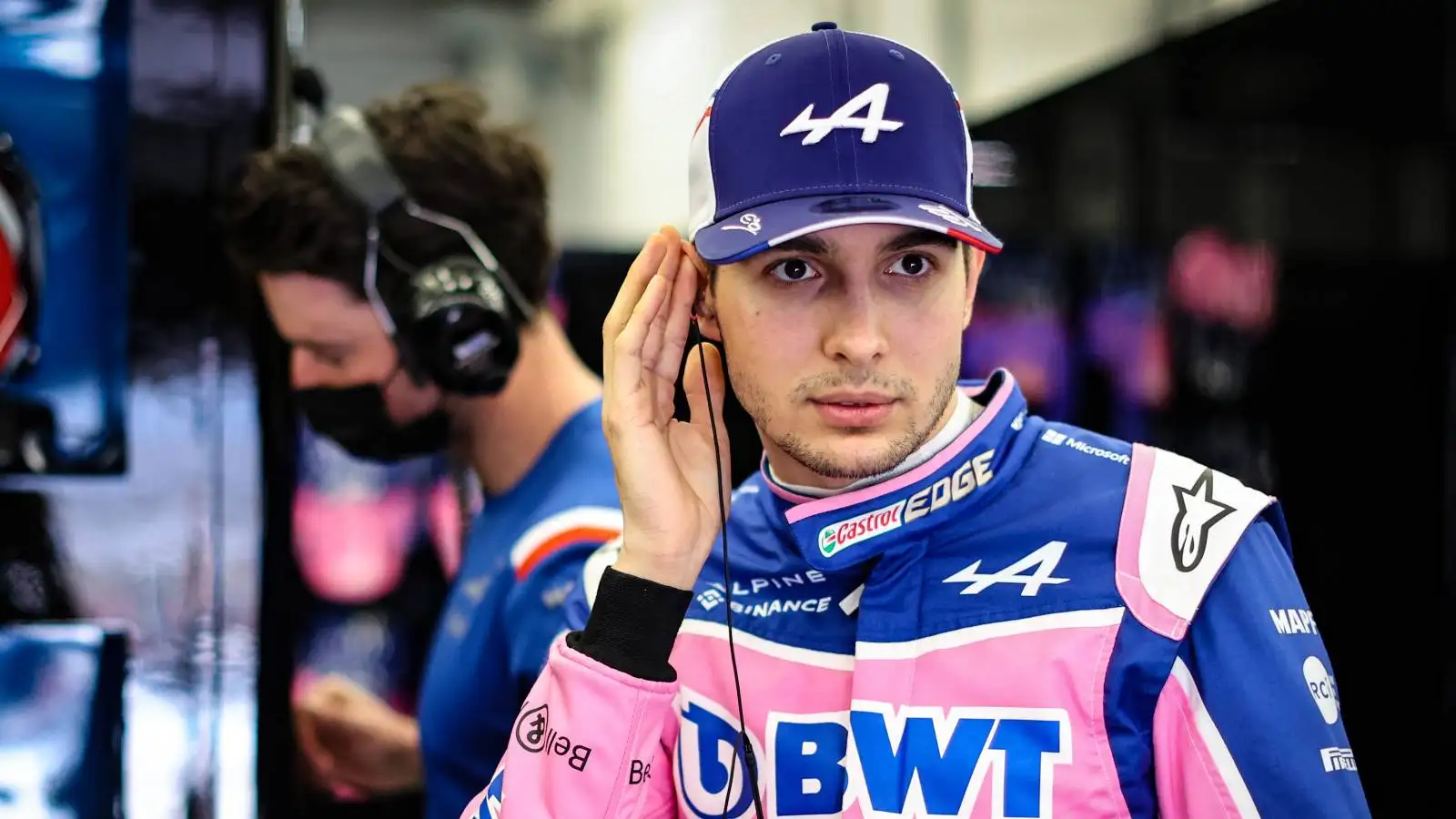 From rivals to colleagues, Esteban Ocon has backed Pierre Gasly to quickly find his feet at Alpine but concedes he has a part to play in helping his new team-mate do just that.
Last season Alpine announced Gasly would replace the Aston Martin-bound Fernando Alonso this year, the French team opting for an all-French line-up.
But it's one that could yet come with a few problems as Ocon and Gasly's boyhood friendship deteriorated into a fierce rivalry as they worked their way through the junior ranks.
Both drivers, however, insist that's in the past and they are ready to work together for the Alpine cause.
As such Ocon concedes having been with Alpine for two years already, he and the team have the "keys" Gasly needs to quickly get up to speed and they're keys the 26-year-old is happy to share with his new team-mate.
"I don't think he's going to need much help," Ocon told Motorsport.com.
"I think Pierre is very experienced. He's driven for different teams, he's driven a lot in testing also prior to that. It's always a learning curve of understanding the car, how you work.
"The team and I, we have the keys, and again, the important thing is for us to debate, do the same thing we were doing with Fernando.
"Straightaway we need to be on pace to be able to score, and to give good feedback to the team, to really improve it."
Esteban Ocon encouraged after simulator runs
Last season Alpine finished fourth in the Constructors' Championship, holding off McLaren at the final hurdle to finish 14 points ahead.
But unlike in 2021 with his Hungarian Grand Prix victory and Alonso's Qatar podium, in 2022 Alpine fell short in their champagne targets.
Ocon secured the team's best result of the championship with a fourth-placed finish at the rain-interrupted Japanese Grand Prix.
This year, though, he's hoping to get back onto the podium.
"I've already [tried] some parts of the '23 cars, and it was very encouraging, incredibly fast I would say," he revealed.
"So far, it's only simulations, but it feels good. We need to keep going that way, and Pierre will be a good asset for that."
Downplays yesteryear's tension
Ocon has downplayed the tension often spoken of between himself and Gasly, insisting the drama has been blown up by the media.
In fact he says when he and Gasly sat down with the Alpine bosses it was all about reminiscing about the good old times of their youth.
"It is," he said when asked if the focus on yesteryear's tension was frustrating, "because there's really no huge drama.
"I understand you guys would like more drama, because you have some articles to write! But no, there is none of that.
"When we met with the bosses, we had a good chat for 10, 15 minutes, remembering also the young times that I posted on Instagram with my dad mounting tyres and us both six or seven years old.
"It's an amazing story. We both come from a very near region, we were training on the same track. The first time Pierre jumped in a go-kart, it was my go-kart. It's pretty amazing, pretty crazy.
"I think we have a great story to write altogether with this team."
Read more: Alpine on the role they want new recruit Pierre Gasly to play at the team