Ocon feels 'quali mode' ban will favour Renault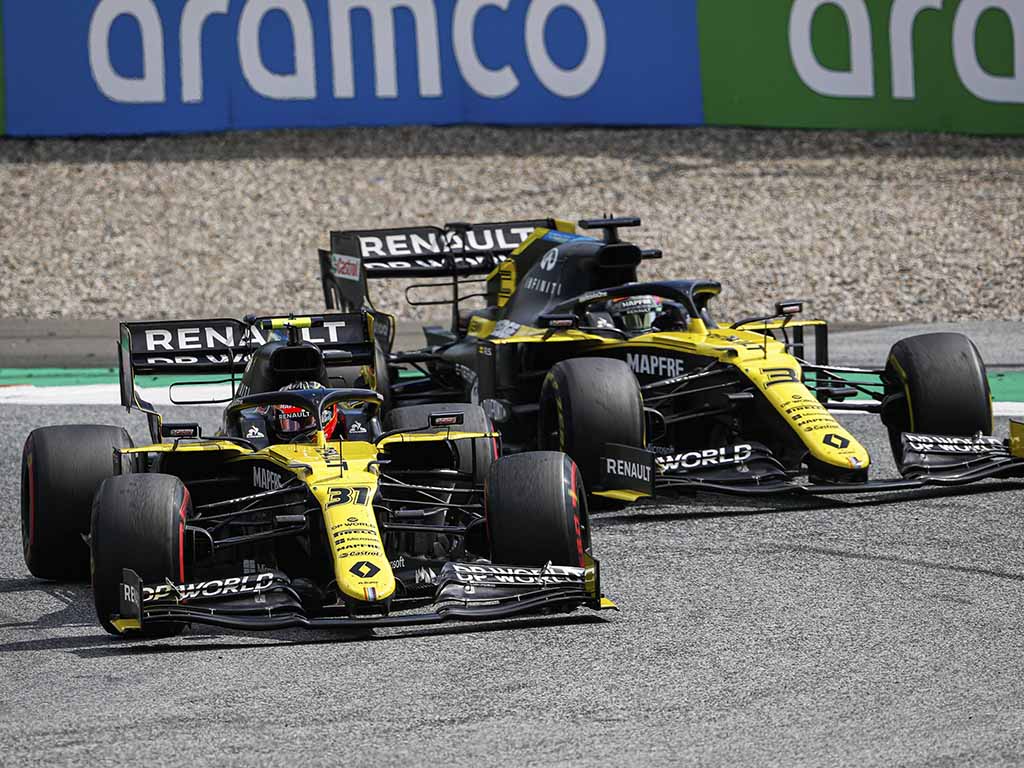 The upcoming rule banning teams from using quali engine modes will be good for Renault, says Esteban Ocon.
The FIA are set to introduce the ban after the Belgian Grand Prix, putting it into effect for the remainder of the 2020 season.
Given that the Renault has looked stronger on race days than it has in qualifying sessions, Ocon is optimistic that the rule will help improve the French team's fortunes.
"If it [happens] I think we are good because our race mode is very competitive at the moment," he said via RaceFans.
"I don't know exactly if some manufacturers turn up a bit more their engine in qualifying than others. But what I know is that our race mode is competitive so hopefully it will play in our favour."
It is believed the ban will have a negative impact on the teams running Mercedes engines. The German team and Racing Point have often been the two quickest cars on Saturdays, largely because of their "party mode".
Get your hands on the official Renault 2020 collection via the Formula 1 store
Because of this, Racing Point are comfortably ahead of Renault in the standings. Now however, Ocon is optimistic he and his team can close the gap.
"At the moment we are fighting against the McLarens, against obviously the Racing Points. So the McLaren are going to be similar to us in the end because it's the same engine," he added.
"Let's see how it turns out. It's the same for everyone, but hopefully it could level up the field."
As Ocon said, McLaren also run Renault engines. However, the British team's team principal, Andreas Seidl, isn't quite as optimistic as the Frenchman yet.
"Nowadays, with these complex power units, there is a big variety of different settings existing for different modes on the combustion engine, for different modes of the hybrid system, the way you use the battery and so on for reliability, for power, for attacking, defending and so on," he said.
"In the end, we need to wait [to see] what a change, if there is a change, this is targeting. For us as a customer the most important thing is that whatever the rules are, we simply get exactly the same modes and mileage for the different modes as the works team is having.
"And here I have maximum confidence in both Renault and Mercedes that they treat their customers the same as the works team."
Follow us on Twitter @Planet_F1 and like our Facebook page.