Ocon 'realistic' about repeating Hungary triumph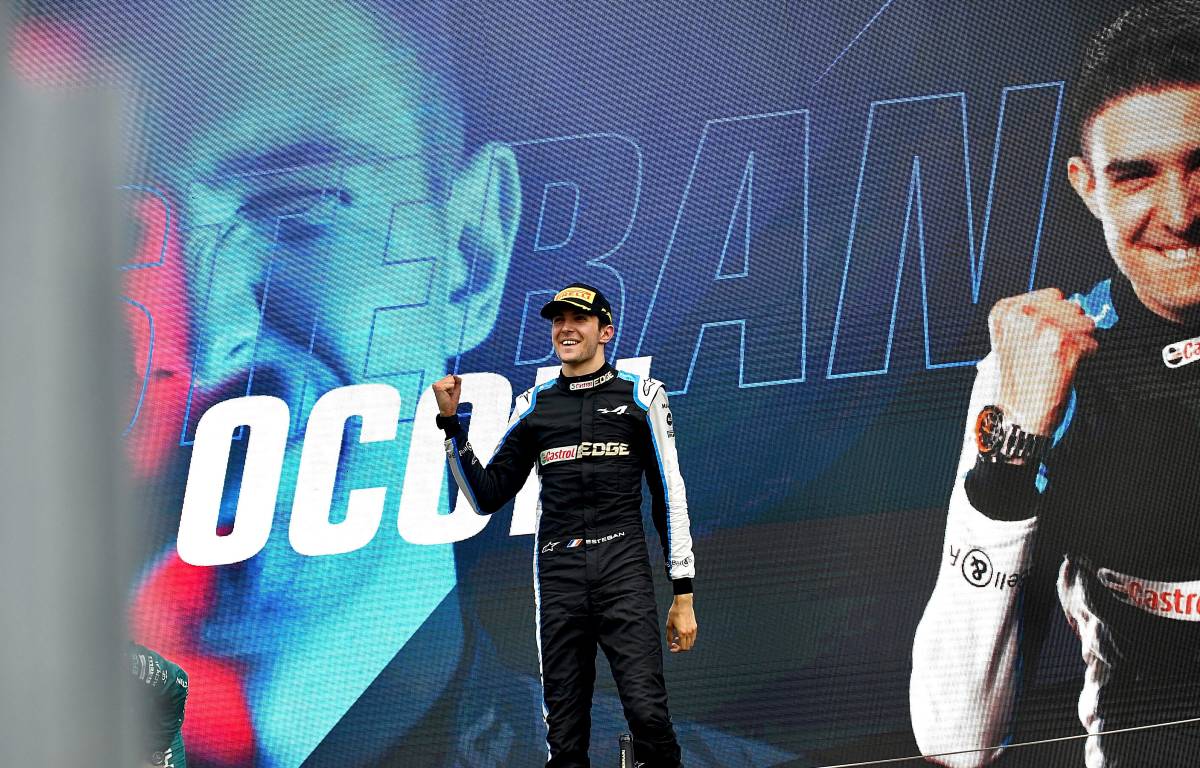 F1's latest winner, Esteban Ocon, agrees with his Alpine team about needing to remain "realistic" over their chances at the Belgian Grand Prix.
Ocon took full advantage of the rain-induced carnage in Hungary just before the summer break, achieving one of the biggest surprise victories in recent Formula 1 seasons.
But it was one of those unforgettable days when all the stars aligned for a usual midfield runner, and even the Alpine team said themselves subsequently that they doubt whether the remarkable result will herald a breakthrough in their regular performance.
Spa-Francorchamps is a circuit Ocon regards as a "special place" and he enjoyed his second best result of 2020 there for Renault, finishing fifth. However, you sense he would be satisfied to emulate that, despite his Hungarian triumph.
"I was not expecting to be entering this race after the summer break as the latest Formula 1 race winner," said the Frenchman in his team's preview of the Belgian Grand Prix.
"It's still an incredibly special feeling and it was very well timed as I've spent the last couple of weeks relaxing with family and friends letting it all sink in. I can tell you it definitely feels real now!
"Now the time is to focus on restarting the season and that begins in Belgium. We enjoyed the moment in Hungary and of course repeating that feeling would be fantastic, but we will remain realistic and do our best for a strong result."
Top 5 Moments: Ocon's Hungary triumph
Henry Valentine and Charlotte Lines from PlanetF1's Torquing Point podcast discuss Esteban Ocon's first-ever Formula 1 win at the Hungarian Grand Prix in the colours of the rebranded Alpine team.
Spa holds a variety of memories for Ocon – not only did it yield a strong result last year, it was also the scene of his F1 race debut in 2016 for the Manor team as he replaced Rio Haryanto for the remainder of that season.
"Overall it's a track where I have a fantastic record and memories," he said.
"It's also close from my home town, only a five-hour drive. We used to drive there, get to the track and it was also my first Formula 1 race in 2016, so it is a special place and I always enjoy racing at Spa. It always brings crazy races so yeah, it's cool.
"You usually arrive well rested and you are ready to crack on and start the season again. There is kind of a summer atmosphere even though it kind of rains each time we go there! It's very unpredictable for sure. If it's dry or wet, we will be ready to take any opportunity."