Esteban Ocon explains why he's now 'definitely more relaxed' within Alpine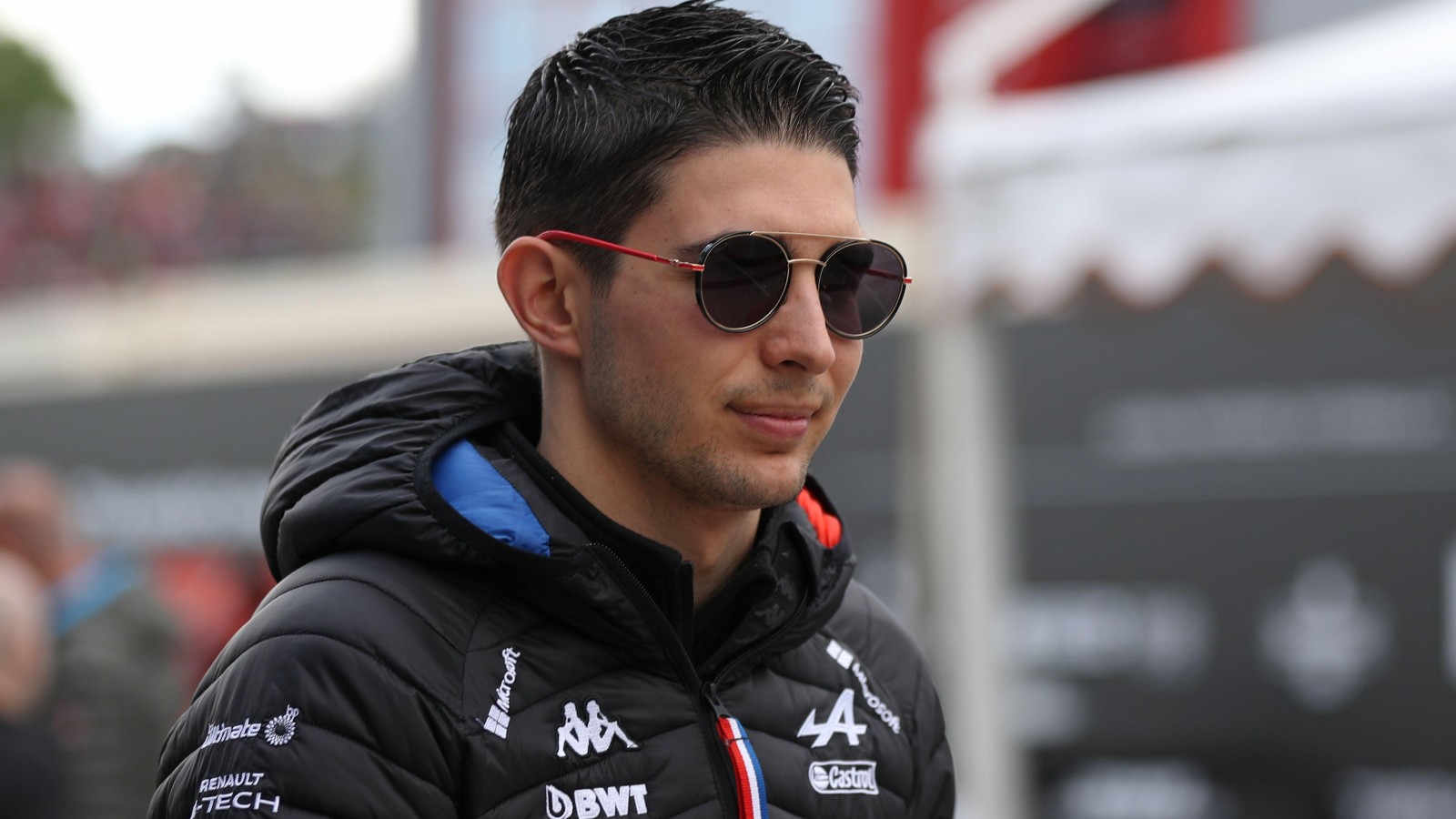 Esteban Ocon has said the current management structure within Alpine has made for a "more relaxed" environment for him, which helps bring out his speed.
Ocon is working under team principal Otmar Szafnauer at the team, who moved to Enstone from Aston Martin in time for the beginning of the season, who in turn reports to Renault Group CEO Luca de Meo.
This marked a change in how the team previously operated, with former racing director Davide Brivio and executive director Marcin Budkowski having run the team on a joint basis beforehand.
With a more traditional Formula 1 team structure now in place, the French driver feels it has paid dividends for the team.
"I went to Enstone for the first time in 2010, so 12 years ago, and it's crazy, I've seen a lot of change," Ocon said to Motorsport.com.
"We are obviously settled for a long time, which feels great. We have great leadership with Otmar, with Laurent [Rossi, Alpine CEO], with Luca. I think it's a fantastic team.
"They are giving us positive pressure. It's not the bad pressure, you need to perform otherwise it would be over. It's completely different. It's the passion of racing, of motorsport.
"Since Laurent, Luca and Otmar have joined, I feel definitely more relaxed and I feel good. That's why I should be super calm."
Ocon won his first race in Formula 1 by taking a shock victory in Hungary in 2021, and Alpine were able to wrestle fourth place away from McLaren in the Constructors' standings last season.
He acknowledged that progress has been made within the team overall, but knows that the ultimate goal is still to get to the front of the field – and he has to play his part in helping the team achieve what they want.
"We are not there yet, that's why I say to keep our feet on the ground, keep working, see where that is going to get us too," Ocon explained.
"But it is my aim, yeah, it is what I believe I can do. And I'm counting on the work that I'm putting in. Every week, I'm in the factory, working hard.
"One thing that I don't want to happen is that when I finish my career, I don't want any regrets and say maybe if I did do that, that could have brought me to a higher place.
"That's not something I want. It's all down to me."
Esteban Ocon has time on his side, but a tough new team-mate
Ocon will have two more years to run on his Alpine contract when the new season begins, with long-time friend-turned-rival Pierre Gasly now joining the team to form an all-French duo on the grid in 2023.
Ocon's three-year contract extension was a just reward for his performances alongside Fernando Alonso in the first half of 2021 and, though he got the better of the two-time World Champion in 2022 (even though the Spaniard would point to his retirement record in mitigation), Gasly has become arguably the only driver to have been dropped by the senior Red Bull team and enhanced his reputation since that moment.
Both drivers head into the new season as Formula 1 race winners and a lifetime of racing against each other, with a relationship which could prove to be combustible if they do have some hairy moments on track.
Read more: Is Daniel Ricciardo heading for 'soft retirement' with 2023 Red Bull F1 reserve role?