Ocon feeling more in tune with Renault
Esteban Ocon has revealed that being more in synch with the Renault team during races is helping him maintain steady progress this season.
The Frenchman's first campaign back in Formula 1 with Renault can only be described as satisfactory at best so far, but there have been signs of headway from the Belgian Grand Prix onwards in particular.
At Spa, Ocon achieved his joint best ever F1 result of fifth, while in three of the last five races he has finished P7 or P8 having had to retire from the other two.
The 24-year-old is pleased with the way in which he and the team are working as he combines with Daniel Ricciardo in trying to lift Renault up to third place in the constructors' World Championship – they are currently only six points off that position.
Ocon's latest result was P8 at the Portuguese Grand Prix and he said, quoted by Motorsport.com: "I'm not sure it was my best weekend, but I would say it was the best collaboration we have had.
"Let me just give you a simple example. At times in the race I was thinking about having some information and then 10 seconds later I was getting the information without asking for it.
"So that's got to a point where we are seeing a lot of improvements and we are working a lot better.
"I feel like the build-up has been stronger as well. So in terms of an overall weekend, even if our performance was not as good as we were hoping, I definitely think it's been stronger."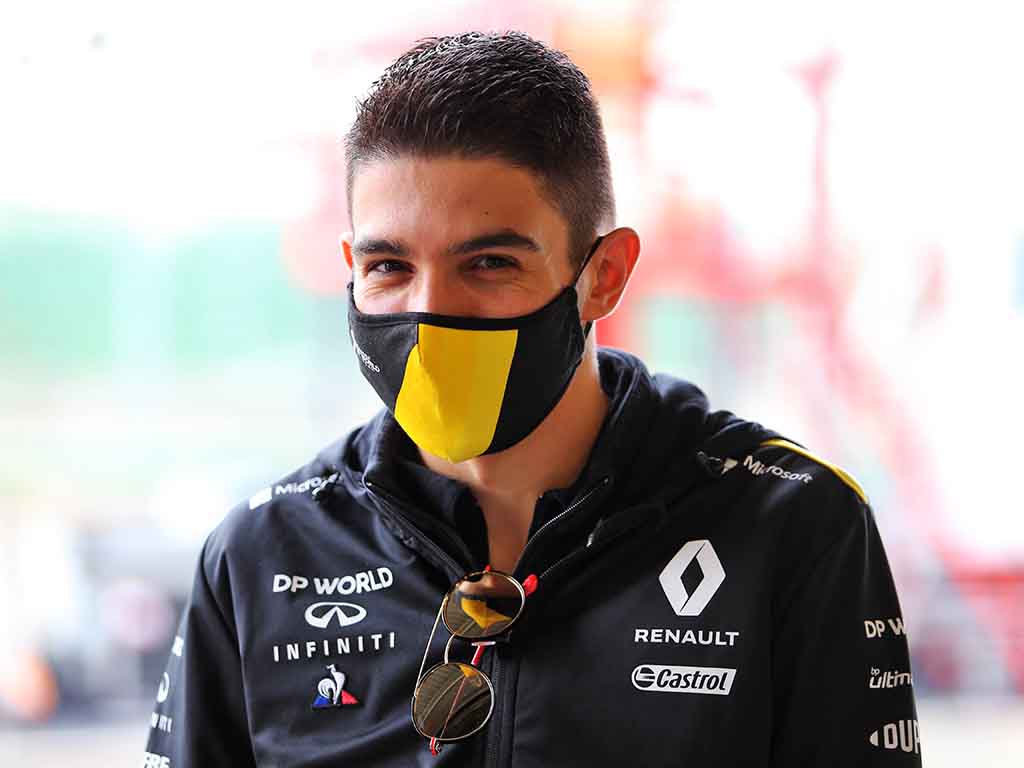 Get your hands on the official Renault 2020 collection via the Formula 1 store 
Next up is the Emilia Romagna Grand Prix at Imola, a venue which Ocon recollects fondly from his days working his way up the single-seater ladder.
"I raced there in 2014 in the FIA European Formula 3 Championship," said Ocon, who before joining Renault had two F1 seasons with Force India in 2017 and 2018 and nine races with Manor in 2016.
"I have very good memories from that weekend, as it's when I won the title with one round to go. I won the first race from pole position, finished fourth in the second race and then was on the podium again in the final race.
"I'd say Imola is actually one of my favourite circuits and I can't wait to drive a Formula 1 car there – it will be extra special. I also love racing in Italy. My heart has a big place for this country."
Follow us on Twitter @Planet_F1 and like our Facebook page