Esteban Ocon maintains Renault power is one of Alpine's 'good assets' heading into 2023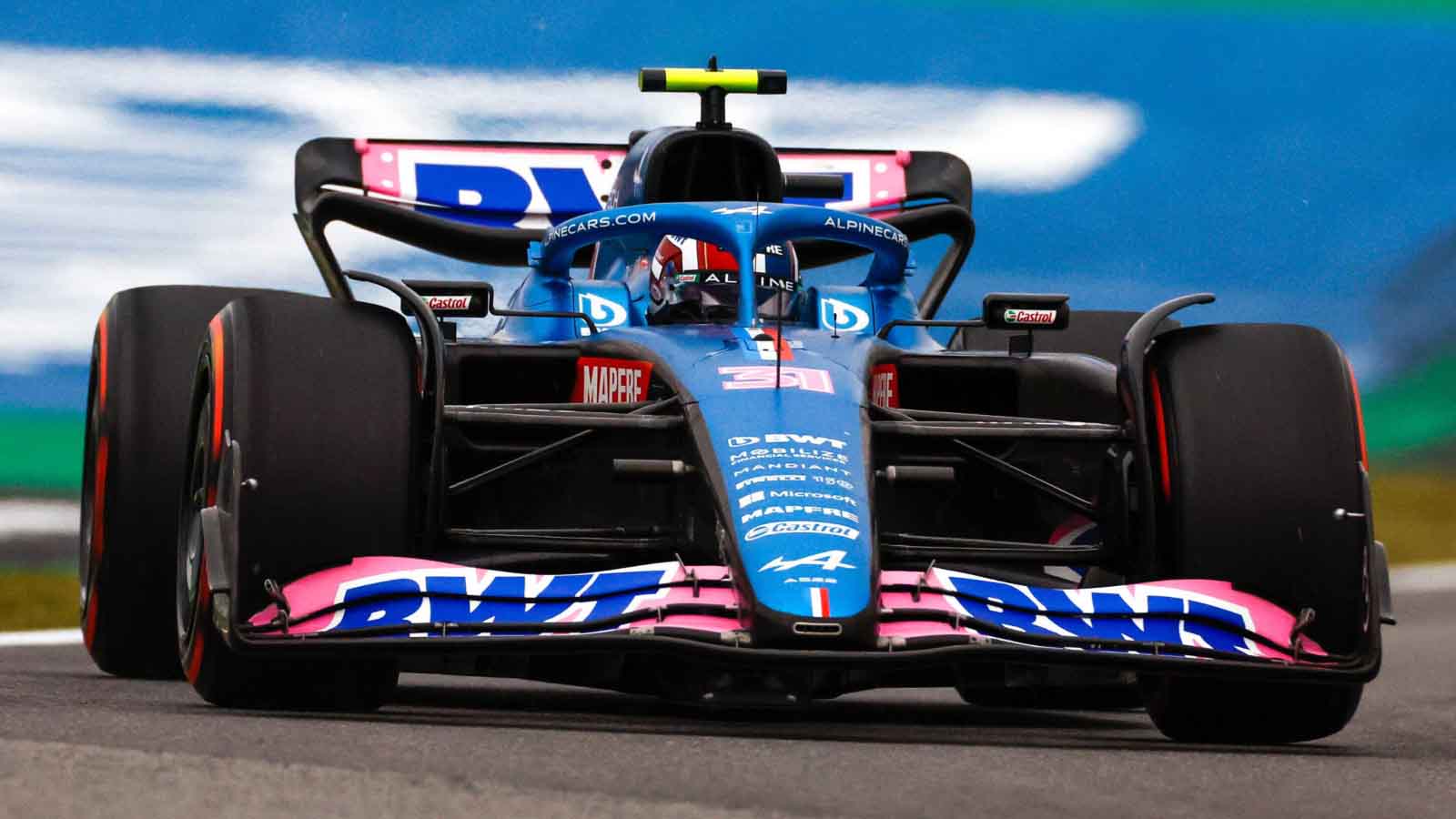 The Renault power unit may not have always been reliable in 2022, but Esteban Ocon still sees it as a "good asset" for Alpine.
When it comes to opportunities to climb out of the midfield and fight at the front of the Formula 1 grid, Alpine find themselves in a unique and enviable position with exclusive use of the Renault power unit.
The manufacturer went for performance over reliability in 2022, as Formula 1 introduced a freeze on performance gains until the end of 2025, when the current PUs will make way for the next generation.
And this approach did certainly have its drawbacks, Fernando Alonso bearing the brunt of the retirements as he kept his own personal tally of the points lost as a result.
It was not all smooth sailing for Ocon either with the Renault PU, Alpine suffering their only double DNF of the season in Singapore.
Nonetheless, Ocon sees that part of the Alpine challenger as a strength rather than a weakness, citing their straight-line pace in Brazil as a highlight.
"I think it's very good, it's one of our good assets," he told media personnel including PlanetF1.com.
"As we've seen in Brazil we had good straight-line speed, very good, I was quite impressed with that, we were able to do good overtakes.
"I don't have the numbers, I'm not really too curious on that side, I let the engineer look at that, but it's definitely working well."
Albeit with the helping hand of Alonso's reliability issues, Ocon pulled off the very difficult achievement of finishing the season ahead of the Spaniard in the standings, scoring 92 points to Alonso's 81.
And it was a season which Ocon feels involved a good amount of personal growth.
"On a personal note, I feel I've made a step on a lot of things," said Ocon.
"I feel like I've been getting the maximum out of the car more times than I did last year. On many more occasion I've been able to plan things, see things earlier in the simulator, and get more ready early on in the season."
Power unit one of the key steps Alpine need to take
Of course an unreliable power unit is a huge problem in the world of Formula 1, but even with a perfect 2022 record, realistically it would have left Alpine still P4 in the Constructors' standings where they finished, just with a more comfortable buffer over McLaren than the 14 points that it was.
What Alpine need then to progress towards the leading trio of Red Bull, Ferrari and Mercedes, is a more reliable Renault PU to bolt into a faster Alpine challenger.
The team made clear improvements throughout the season as their development path brought performance rewards, but it is true that the other teams do not stand still, so Alpine will be hoping for a stronger base in 2023 to build from.
Read next: Esteban Ocon says he did 98% of the work at Alpine, Alonso the remaining 2%