Ocon sees 'little room to rest' at Jeddah street circuit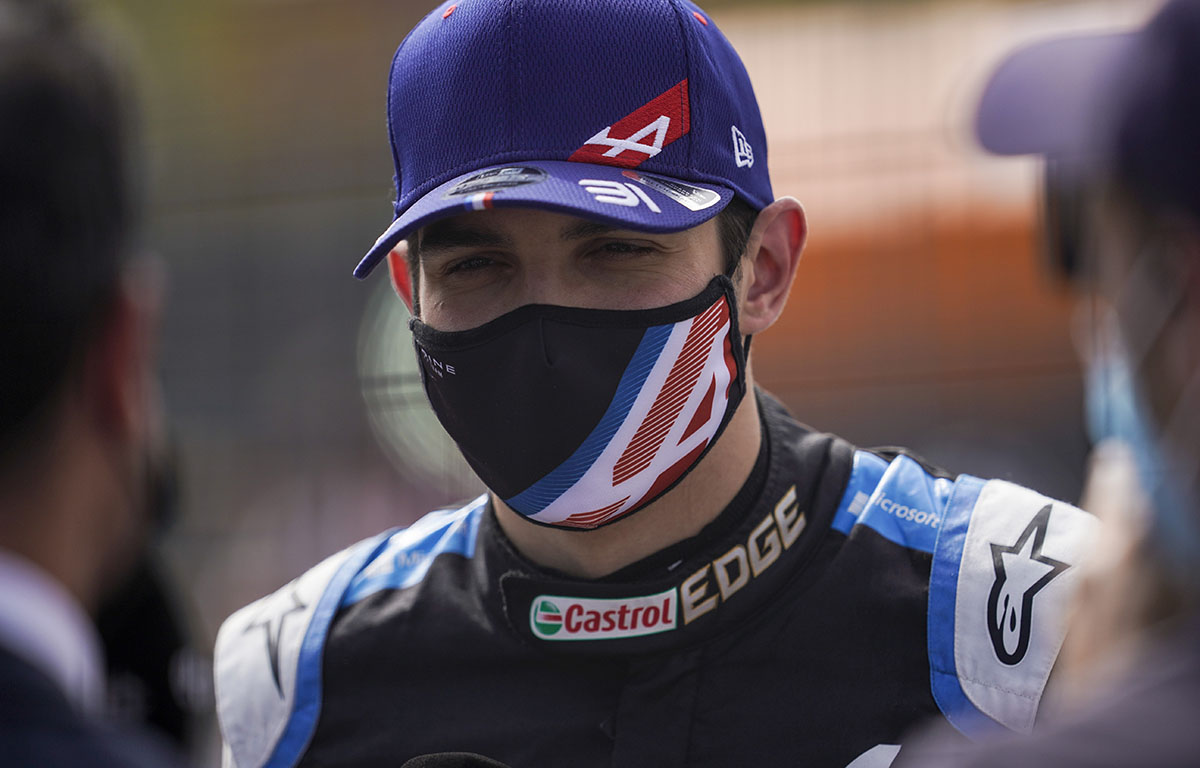 Esteban Ocon is bracing himself for an extreme physical challenge as the drivers take on a "crazy" street circuit in Jeddah, Saudi Arabia.
Even though the Jeddah Corniche track boasts 27 turns, the average speed is set to come in around 160mph on a circuit which will be full throttle for 79 per cent of it.
All the characteristics are there to turn the makeshift track into the fastest street circuit in the world and Ocon is preparing for a "very physical" workout at this late stage of the 2021 season.
"Preparation is the key to getting on the pace at new places," said Ocon, previewing the upcoming Saudi Arabian Grand Prix.
"The guys have worked hard in running simulations and understanding everything as best as possible, and we had a good day on the simulator to get dialled in to the circuit so we don't have any surprises when we get there this week.
"I like these kind of crazy tracks like Baku for example. It pushes everything to the limit, and I think that will be fun.
"The circuit looks quite demanding as it's a fast street track with the walls close all the time.
"It's extremely high speed with a lot of chicanes and fast corners one after the other with little room for rest.
"With so many corners, it presents a challenge for the engineers to work out how best to set up the car with so many demands.
"It's a long lap too, so I think it's going to be very physical for us, and it's important we stay focused during the race."
Ocon will be heading to Saudi Arabia full of confidence after playing his part in holding up rivals and helping Alpine team-mate Fernando Alonso earn his first Formula 1 podium since coming back to the sport.
The Frenchman will be looking to add to his 60 points accumulated so far this season, that total currently putting him P11 in the overall World Drivers' Championship standings.
Can Alpine spring another late season surprise?
Can Alpine score another podium at Saudi Arabia?