Esteban Ocon hails strongest Alpine package since joining in Spa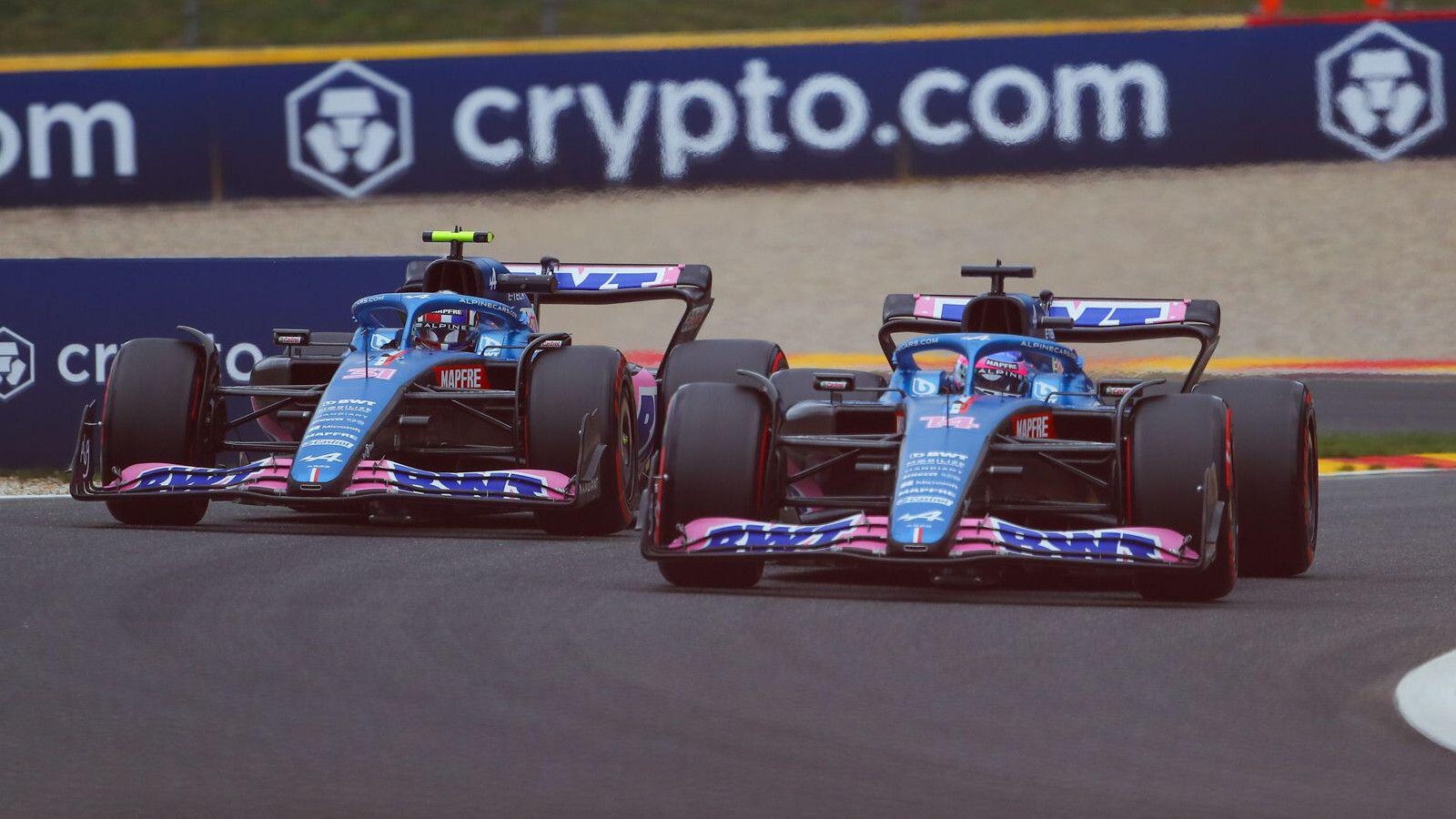 Esteban Ocon feels he has never had an Alpine challenger underneath him stronger than what he experienced at the Belgian GP.
Ocon recorded the fifth-fastest time of qualifying for the Belgian Grand Prix, making him 'best of the rest' behind the Red Bull and Ferrari drivers, Max Verstappen in a class of his own at the wheel of the Red Bull RB18.
But like Verstappen, Ocon would drop down the order thanks to a grid penalty incurred for a power unit change, meaning he started from P16. It would have been P17 if Yuki Tsunoda had not have started from the pit lane.
Ocon though made consistent progress throughout the race, including a pair of double overtakes, ultimately crossing the line P7 to play his part in a double points finish for Alpine.
It was a level of car and team performance which trumped anything that he had experienced at Alpine before.
"It's been an awesome race, I think definitely the best one since I joined the team in terms of performance," Ocon told Channel 4.
"I think we were flying yesterday in qualifying and in the race today, starting from P17 [sic], to get six points, I think it's very positive.
"We were expecting to get one, at best, but the car was extremely fast in the straight line, really good in corners, I felt good tyre degradation, good calls by the team, so we can be happy with how we performed today.
"I think 100% target accomplished this weekend and looking forward to the next one to do even better."
Belgium marked the start of a triple-header for the teams, with Ocon now going into the Dutch Grand Prix full of confidence, as although Zandvoort is a very different type of circuit to Spa, with more tighter, technical sections, Ocon pointed out that other teams have very little time to work on and improve their challengers.
Asked about the impact on confidence from this strong Alpine A522, Ocon replied: "Yeah, it definitely gives us confidence.
"In two days, from how sharp we were in this race, the other teams are not going to have much time to work properly on the cars, they need to travel, so on the triple-header gives us good confidence."
Eight races now remain in the season, Alpine holding P4 in the Constructors' Championship with a 20-point buffer over McLaren, though the same number of races remain in Alonso's time at Alpine.
From 2023 Alonso will be an Aston Martin driver, though Ocon assured that both he and Alonso remain fully focused on the races ahead as Alpine look to cement P4.
And while he will miss Alonso, Ocon pointed out that the Spaniard is not exactly going to be far away next season, expecting Aston Martin and Alpine to be very close together on track.
Asked if the atmosphere in the team is still okay, considering the apparent friction surrounding Alonso's upcoming move, Ocon replied: "No there's been no difference since that got announced.
"The race team is very focused on the job that we have to do which is keeping that fourth place in the Constructors' Championship.
"With Fernando yeah, it's going to be sad to see him leave, but we still have a good effort to put in all together until at the end of the year, and he's not going to be too far anyway, he's going to be next on the road, I'm still going to be racing alongside him.
"So that's still going to be fun, but yeah, definitely going to be missed because I enjoyed working with him."