Esteban Ocon relives tasty Spanish GP battle with old foe Fernando Alonso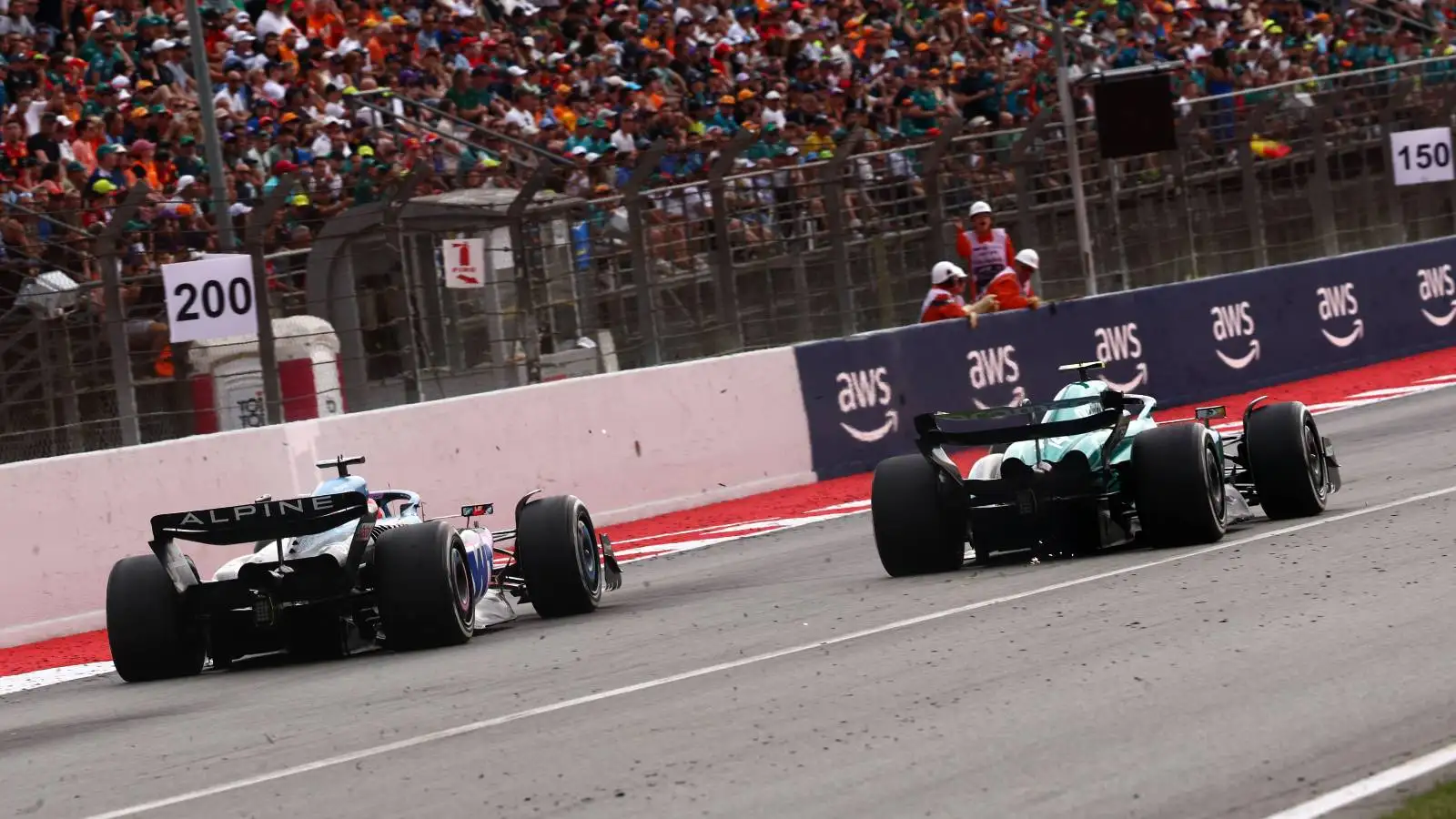 It may have looked like Esteban Ocon and Fernando Alonso got a little too close for comfort in their Barcelona battle, but both were happy with that went down.
While it is not exactly clear how healthy the relationship between this duo now is, it is safe to say that tensions certainly crept in during the latter stages of the 2022 campaign, their final season as Alpine team-mates, with Alonso preparing to move to Aston Martin.
And even into F1 2023 Alonso has continued to drop subtle digs against his former team and team-mate from time to time, such as praising his new team-mate Lance Stroll for thinking like one out on the track.
It was perhaps unsurprising then that when Ocon and Alonso went to battle during the Spanish Grand Prix, the pair seemingly came close to an incident down the start-finish straight.
As Alonso looked to make the pass on Ocon, he was almost forced onto the grass as Ocon made a late defensive dart to the right, though both drivers continued unscathed and the stewards were perfectly happy with the exchange. Alonso was able to overtake, finishing the race P7, one position and five seconds up the road from Ocon.
It may have looked rather dramatic then, but for Ocon there was no such feeling.
"I enjoyed racing with him," said Ocon, as per RacingNews365.com.
"Once I saw he was on the right side, I backed off because I knew I couldn't keep him behind. I managed for two laps but after I had to let him go.
"It's been pretty normal, all good. There was no drama at all, it was good racing.
"I've enjoyed and I will enjoy many more battles with Fernando."
PlanetF1.com recommends
Fernando Alonso claims Lance Stroll thinks as a team-mate in fresh Esteban Ocon jibe
Fernando Alonso issues warning to Max Verstappen amidst F1 domination
Alonso agreed with Ocon on their exchange, saying that unless the TV cameras showed something different, then he did not feel anything untoward was going on.
"If it appeared different on TV, I don't know," he said. "I overtook Zhou [Guanyu], [Yuki] Tsunoda, and Esteban, and for me, they all felt the same."
Aston Martin and Alpine got all four of their combined cars into the points-paying positions in Spain, though it was a case of mixed fortunes in the Constructors' standings.
While Alpine extended their advantage in P5 over McLaren to 23 points, Aston Martin lost the P2 spot to Mercedes and now have a deficit to 18 points to make up on the eight-time Constructors' champs.