Esteban Ocon: Suzuka showed what the Alpine is capable of
Alpine's revised A522 proved competitive at the Japanese Grand Prix, with Esteban Ocon holding off Lewis Hamilton to take fourth place.
Alpine rolled out updates to their A522 ahead of the Singapore Grand Prix, with a revised floor package helping with the underbody downforce generated by the car.
While the characteristics of Marina Bay meant the upgrades didn't mean much of a step forward, the ability to use the track time in Singapore to fettle in the upgrade resulted in a far stronger showing at Suzuka.
The high-speed sweeps of Suzuka saw the Alpines come alive and revitalise their Constructors' Championship fight with McLaren as Ocon came home for a team season-best result with fourth place after a spirited battle with Hamilton. Fernando Alonso also claimed seventh, moving Alpine 13 points clear of McLaren with four races to go.
Ocon was full of praise for the handling of the Alpine after the Suzuka race, saying the car had come alive with the recent updates.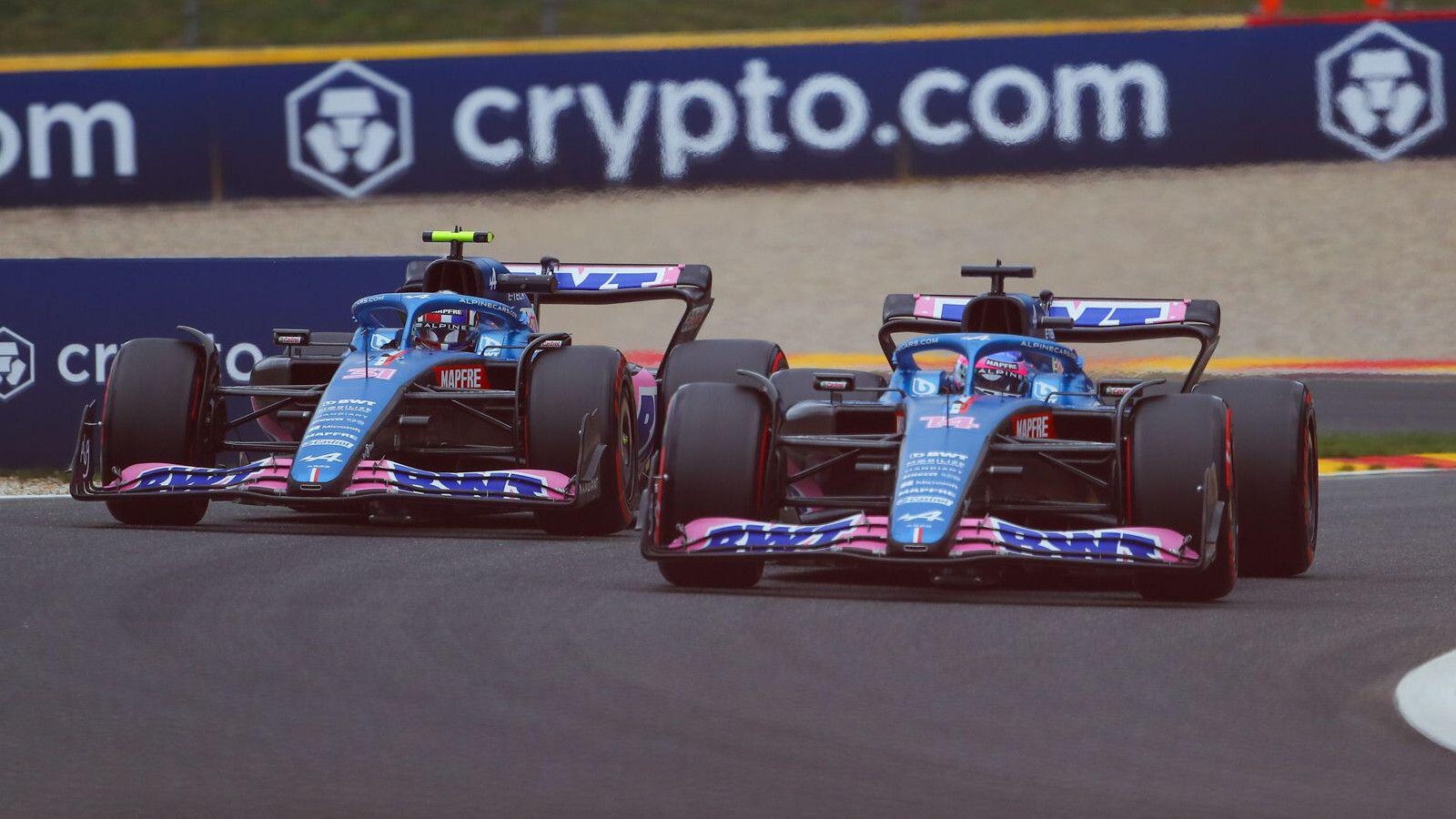 "I think it was a matter of time until we could really show what the car was capable of," he told Motorsport.com.
"We were able to do that this weekend in general – we were fast in all conditions.
"It's been awesome. It's been a pure pleasure to drive that car in qualifying [on Saturday] and in the race. A few things to review, but we scored, which was important."
Esteban Ocon and Alpine frustrate Mercedes at Suzuka
Ocon managed to successfully fend off Hamilton – although the Mercedes appeared quicker around a full lap of Suzuka, its comparative lack of straight-line speed meant Ocon put up a stern defence.
"It was definitely tough," he said after frustrating Hamilton to the chequered flag.
"I was looking more in the back than in the front in that race. We knew it was going to be tough to keep the Mercs behind. But we've done it.
"So very, very pleased. It was looking like no points from where we started with the conditions, but in the end, I think it's a good afternoon for us."
Alonso was less convinced that the floor upgrade is the sole reason for Alpine's competitiveness, pointing out that the team were competitive at Spa-Francorchamps – a track with similar demands to Suzuka.
"Arguably both circuits are quite similar in terms of efficiency," he said. "Spa and Suzuka were our best weekends so far in terms of performance. We need to see what is behind this result.
"The car felt great all weekend, so I don't know if it's the floor that we introduced in Singapore or not but we didn't have any problems. We seem competitive."
Read More: Did Lewis Hamilton battle highlight Esteban Ocon is underrated in F1?