Ocon 'wants to get involved' in Lewis v Max fight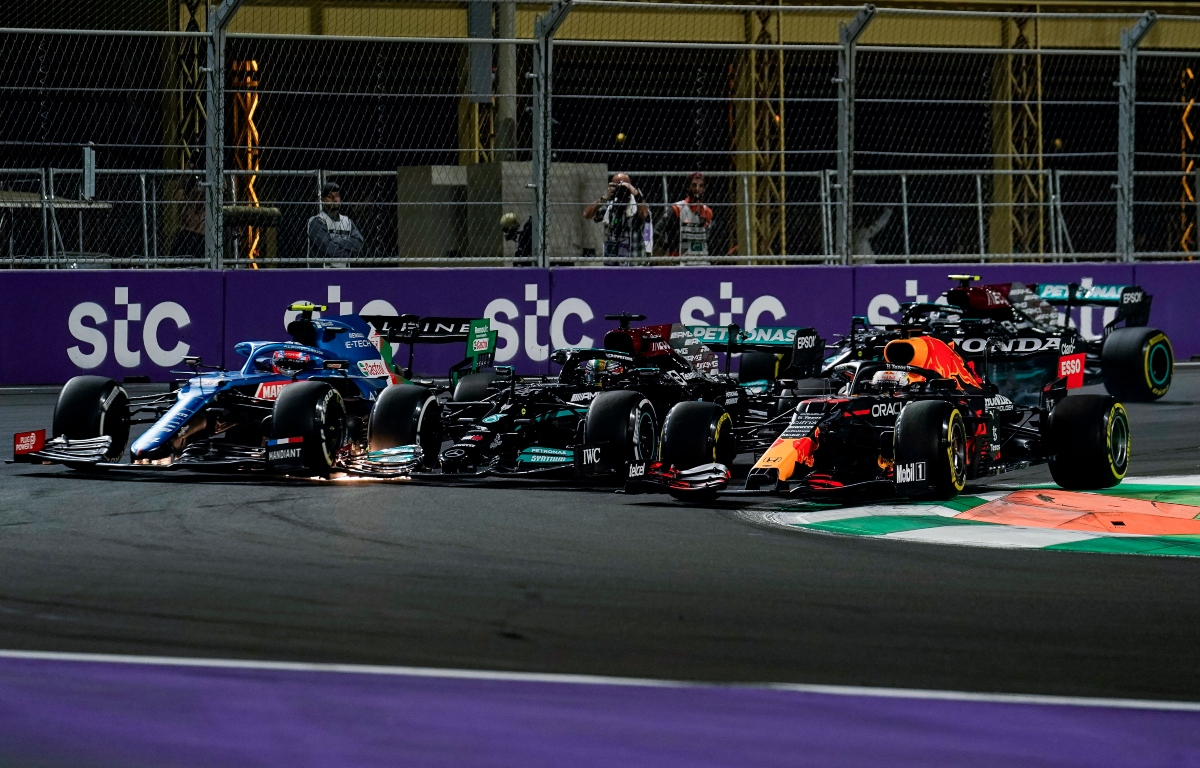 Esteban Ocon says he wants to get involved in the battles between Lewis Hamilton and Max Verstappen this season.
The 2021 campaign featured one of the most spectacular title fights Formula 1 has ever seen with Verstappen and Hamilton going wheel to wheel a huge number of times throughout the year.
The Dutchman ultimately prevailed, securing the title by overtaking the Mercedes driver on the final lap of the final in Abu Dhabi which the two entered level on points.
Whether they'll be the two title contenders again in 2022 is very much unclear with the widespread regulation changes potentially shaking up the pecking order, and Ocon is dreaming of joining the battle himself.
"When you see those fights between Lewis and Max, you want to get involved. I'm not going to lie," the Alpine driver said as per the Dutch branch of Motorsport.com.
"It would be fantastic to be able to fight for wins and podiums all the time. Hopefully, Formula 1 will go that way and with the new regulations, this seems like a dream. Hopefully it will become a reality.
"I work very hard. Fernando [Alonso] and I don't take a lot of vacation. The goal is to spend as much time in the factory as possible."
2021 ✔️ pic.twitter.com/bnuMV9E1nR

— Esteban Ocon (@OconEsteban) December 30, 2021
While he and his team weren't able to join the fight at the front on a regular basis, Ocon and co did manage to do so occasionally in what was a largely positive season for them.
The Frenchman claimed his first F1 victory in Hungary and narrowly missed out on a podium in Saudi Arabia while Alonso finished inside the top three in Qatar.
He's pleased with how things went both for him personally and the team as a whole, and likes the fact that they're open with each other.
"I want to take it to an even higher level next year," he added.
"I'm happy with how we ended the season. We rode well, had good conversations and continued to improve me as a sportsman. As an athlete I'm looking for that.
"As a team we are honest with each other. If the guys think I am If I need to do something better, I'd like to hear it. They shouldn't be hesitant about that, because that's exactly why I can take a new step. It's the small details."