Ocon knows P2 feeling, now wants a win
Esteban Ocon has echoed the ambitions of his new Alpine team boss Davide Brivio by saying: "We need a win."
There is only one more step for Ocon to climb in terms of a race result, for he achieved his best ever F1 finish in the penultimate race of last year with second place at the Sakhir Grand Prix.
It was a highly unexpected podium line-up that night in Bahrain as Ocon split the two Racing Point drivers, Sergio Perez and Lance Stroll. But although there was an element of good fortune involved, that hardly mattered to the Frenchman.
Renault, as Alpine were then known, also scored two P3s last term via Daniel Ricciardo, both of which were achieved entirely on merit.
More of those are required in 2021, according to both Ocon and the new Alpine racing director Brivio, who wants to be "hopefully regularly fighting for the podium" as Fernando Alonso makes his F1 return with the team following Ricciardo's move to McLaren.
Ocon, meanwhile, has his eyes fixed firmly on the top level of the ceremony rostrum having already experienced what it feels like to be the runner-up.
Such positive results would also help Alpine, after the team's rebrand, in their quest to improve upon last season's fifth position in the Constructors' World Championship standings.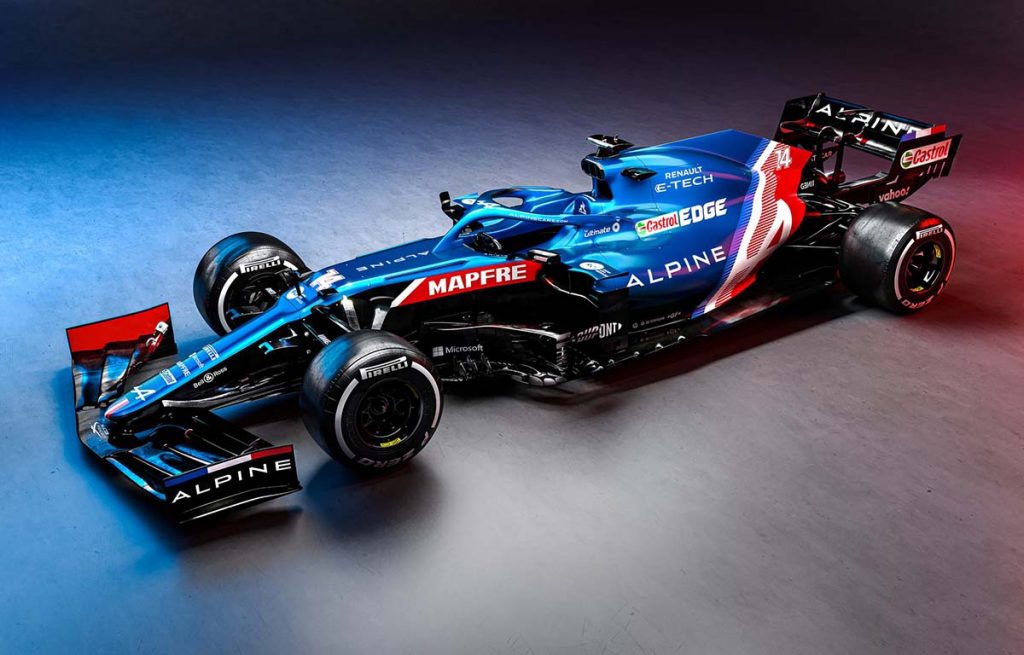 F1 TV is offering 25% off their annual subscriptions! Click here and use the code F1TV25 at the checkout
"Fantastic," said Ocon, quoted by Crash.net, of the team's 2020 results. "Best place for sure, means a lot, means we are improving. The car is getting faster, our understanding is getting better and the joy of the team was there after the race.
"We definitely want to have more of those feelings, that's for sure. We had three podiums last year that were good, solid podium finishes for the team and of course we want more of those again, to taste that feeling.
"I hope we can repeat it, to get the best result for the team. We need a win – that's another task. We will push to do our best and try and get more podiums, but for now let's see how the car feels.
"Until we put the car down, in Bahrain, we will not know where we stand exactly, so that's the question."
The return visit to Ocon's happy hunting ground of the Bahrain International Circuit is for pre-season testing from Friday to Sunday this week, a fortnight before the opening grand prix of the campaign at the same venue.
Follow us on Twitter @Planet_F1, like our Facebook page and join us on Instagram!